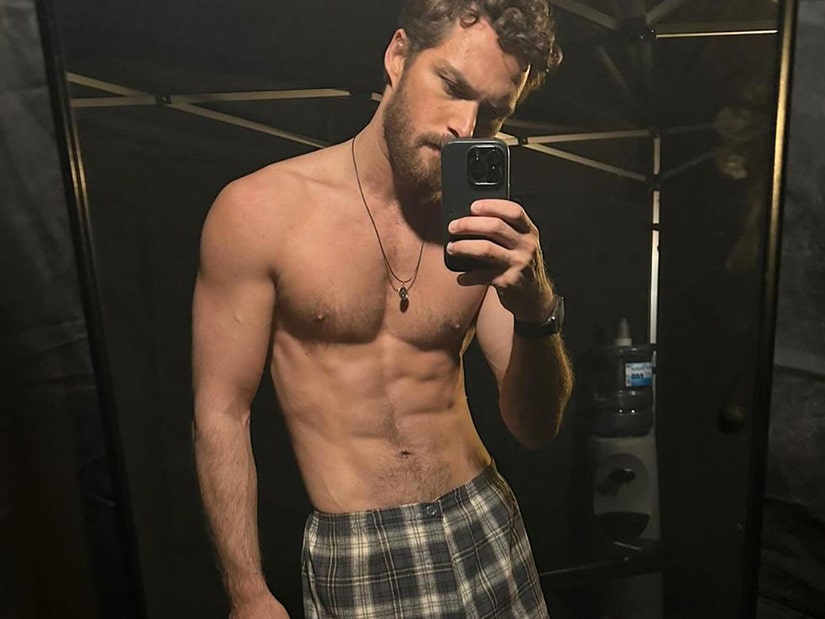 Instagram
The actor also posted pictures of his eye catching body transformation, as "photo evidence" of how "BUFF" he got for the role.
Finn Jones is reacting to his show, The Venery of Samantha Bird, getting canceled before it ever even aired.
The actor took to Instagram to share his sentiments on Starz scrapping the show -- one of four shows the network axed on Monday -- before it even had the chance to make it to the small screen.
"Earlier this year I had the good fortune to work on an incredible show with a team of creative, supportive and all round amazing people - it was something I was extremely proud of," wrote Jones.
Waiting for your permission to load the Instagram Media.
"Unfortunately due to the strike, despite only being a few episodes away from completion, the show was cancelled and all the episodes filmed were buried, never to see the light of day," continued the actor.
"Despite the news I'm so grateful for the lessons and friendships that job provided," he concluded. "Here's a photo dump of some of the memories made along the way."
Co-star Katherine Langford, who appeared in many of the behind the scenes shots, simply posted a red heart, "❤️," in the comments of Finn's post.
Waiting for your permission to load the Instagram Media.
"Also for the show (Venery) ... I got BUFF! and I'll be dammed if photo evidence of that never surfaces ;)," he captioned the series of steamy photos.
"Looking back now I'm reminded of how much you can achieve when you apply discipline and motivation along with the support of those around you," he added. "Special shout out to my trainer @bev.ratcliff who without her expertise and friendship I wouldn't have learnt and achieved what I did."
According to Variety, production on the show was shot down when the WGA strike began, with just two episodes left to shoot. On Monday, the outlet reported Starz was no longer moving forward with the series -- while also canceling Heels, Run the World and Blindspotting, all after two seasons.
See more updates on your favorite shows below: