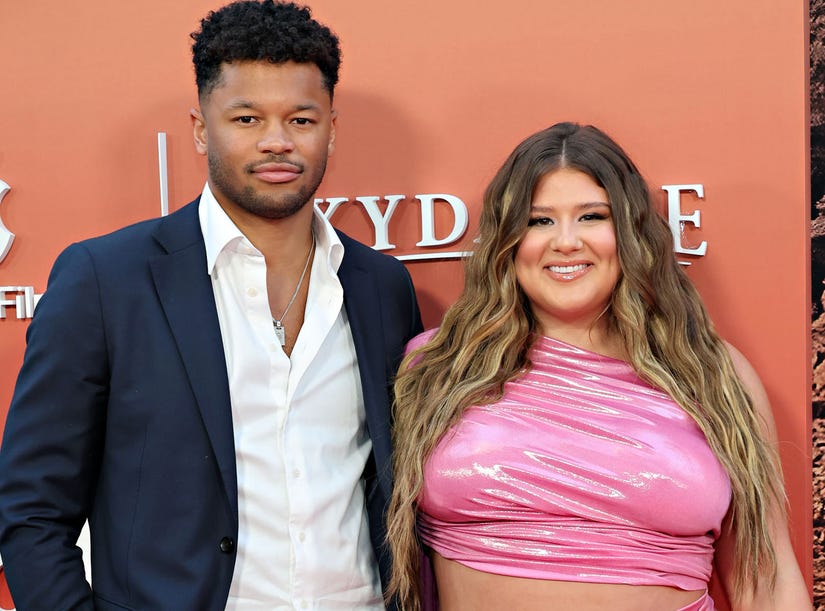 Getty
"People are just like, 'There's no way such a good looking guy would be with a girl like that,' the model told Emily Ratajkowski of the online commentary surrounding her relationship.
Remi Bader is not here for the rumors surrounding her relationship.
While appearing on Emily Ratajkowski's High Low podcast earlier this week, Bader slammed online trolls claiming her boyfriend is "being paid" to date her.
"What really hurts me, is seeing the things when I post with my boyfriend, and I love posting videos with him and it's fun and we post funny things together," the plus-size model said.
She continued. "And then people are just like, 'clearly he's being paid to be with her,' like, 'there's no way such a good looking guy would be with a girl like that' … 'He has to be using her.'"
"Whatever it is, that can't not get to someone," Bader admitted.
The TikTok star said it's been "hard" for her and her boyfriend because they both see the mean comments she receives about their relationship.
Despite the hate, Bader said her boyfriend -- who she did not name -- has been nothing but "supportive" through it all.
"He's been the one that's told me, 'I don't want you to lose weight in ways that are making you feel bad about yourself,' like, 'I love you the way you are,'" she said.
"So when I see people saying the opposite, or make me feel like there's no way he could love me, and like, see these things, like, when people say 'just don't read it,' I'm like, you don't get it," Bader added.
While Bader said that her boyfriend "kind of knew" what he was getting into by dating her, the negative comments have hurt him too.
"I'm trying to just focus on us and we do have a really great relationship," the fashion influencer shared of her romance with the finance professional. "We just have fun and we're funny together."
Bader also noted that her boyfriend has been there through her binge-eating disorder and the toll it's taken on her mental health.
"To have a boyfriend while dealing with all this is hard, but I realized, how long was I gonna wait?" Bader said of dating while experiencing her own personal struggles. "Was I gonna wait forever to get to a point to where I felt perfect? That's never gonna happen."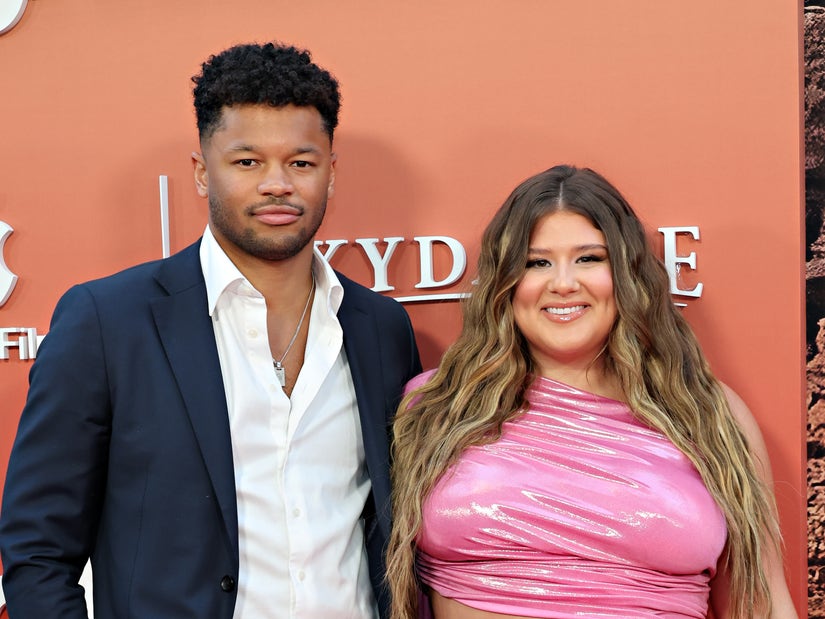 Getty
She continued, "We literally started talking. I was like, 'Oh this will never be a real thing.' And I think that was an insecurity of my own, too. Like, there's this good-looking guy and there's just no way."
Bader called it "sad" on her part for thinking that, admitting that she "never had something real" before this relationship.
After leaning into their love story, their relationship blossomed, with the online personality noting that the pair "never stopped talking" even for a day, and have been together ever since, recently marking their one year anniversary.
As for why she's decided to keep her boyfriend's name off the internet, Bader said she needed to "protect something" in her very public life.
"I think once we started getting serious, I started asking other friends in the industry how they've dealt with their relationships, and a lot have said, 'This was too public. People started DM'ing him certain things or getting involved, or if we broke up then people were attacking [him.]' Things started scaring me," Bader explained.
She continued, "And I was like, I need to protect this in some way because I'm so open, that I maybe just won't tag him. And I'm not saying that's a forever thing, but I think it's because I share so much that I was like, 'I need to protect something.'"
If you or someone you know is struggling with an eating disorder, get help. Contact the National Eating Disorders Association (NEDA) at 1-800-931-2237 or go to NationalEatingDisorders.org.