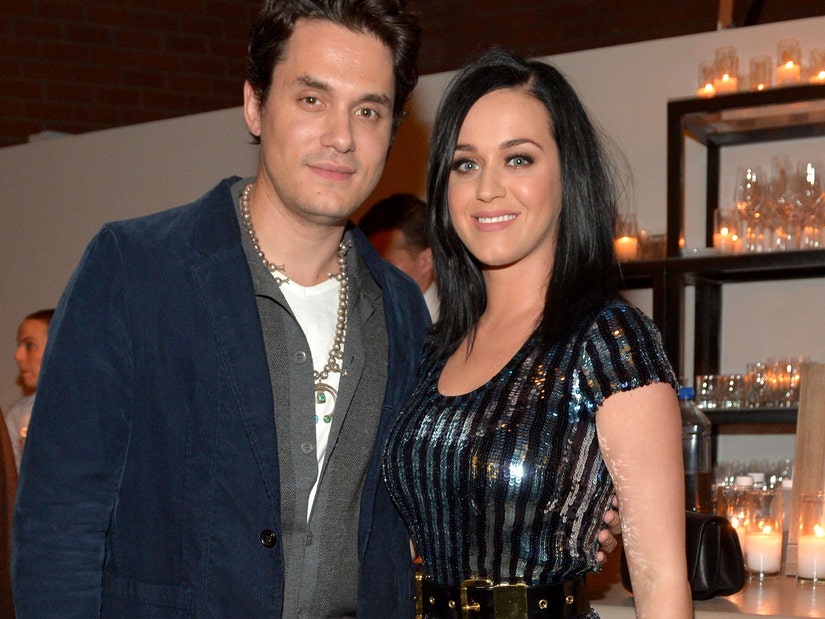 Getty
John Mayer and Katy Perry were dating for just over a year when they released their 2013 duet, "Who You Love." The pair dated on-and-off in the coming years before parting ways for good in 2015.
While he placed Paradise Valley at the bottom, host Andy Cohen couldn't help but point out a fan-favorite track from the project -- "Who You Love," featuring none other than Perry.
"Isn't that great? I'm glad we did that," Mayer said of the track, which was released about two years before the couple parted ways in 2015.
Likening it to a "prototype" of his 2021 album, Sob Rock, the "Gravity" singer detailed the inspiration behind the '70s-era pop rock track.
"It was just at the point where I was saying, 'Why can't I make music from a different era? If I love a style of music and I want to make it, like a genre, why can't I make music that I was pretending was from a different era?'" he continued. "And that was sort of like a prototype to Sob Rock. It was sort of like an FM lite radio thing, and Sob Rock is a little more realized."
He also had nothing but praise for Perry, who he said "met the challenge" of the song.
"I listen to that every once in a while, and I go, 'I like that song,'" Mayer added. "And I like the way that she sounds on the song. She got that way of singing down and met the challenge of that song. It was so much fun."
Mayer and Perry were first linked back in 2012 following her divorce from Russell Brand. The pair would continue to date on-and-off until 2015.
Perry is now engaged to Orlando Bloom and shares 3-year-old daughter, Daisy, with the actor, while Mayer, who's received quite the reputation as a "womanizer," still seemingly boasts single status.
While it's their only song together, it's not the only track by the "Free Fallin'" singer that's inspired by his romance with the American Idol judge.
Mayer previously told The New York Times that his 2017 song, "Still Feel Like Your Man," is a nod to his split from Perry.
"Who else would I be thinking about?," Mayer told the outlet at the time. "And by the way, it's a testament to the fact that I have not dated a lot of people in the last five, six years. That was my only relationship. So it's like, give me this, people."