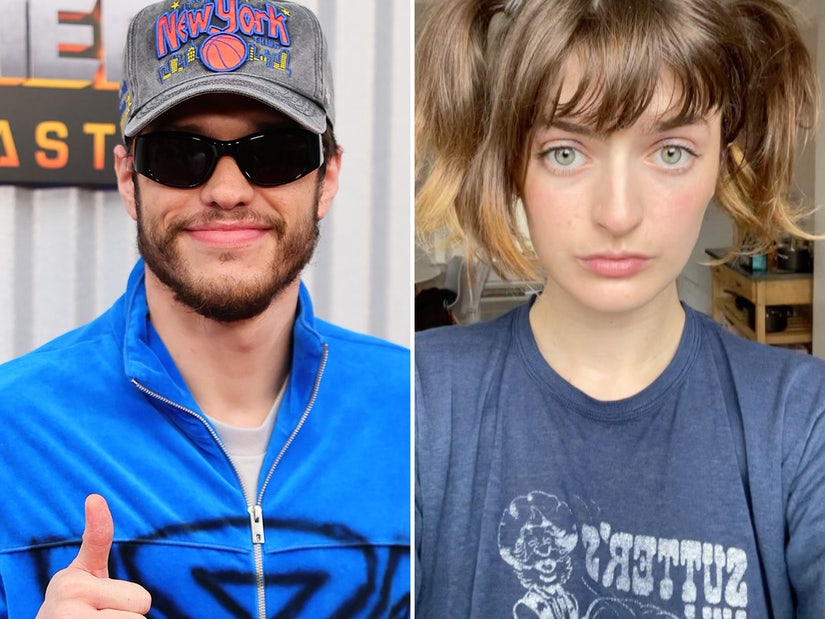 Getty/Instagram
After the WGA strike axed his scheduled appearance last season, Pete Davidson is booked to kick off Saturday Night Live's 49th season with musical guest Ice Spice -- plus, comedian Chloe Troast joins cast as featured player.
After a transition year for Saturday Night Live in Season 48 following the departures of eight cast members, it looks like stability is the plan for Season 49, which finally has a premiere date and host in the form of one Pete Davidson now that the writers strike is over.
The former cast member was the next host slotted to host the May 6 show but the advent of the WGA strike truncated the season, cancelling his appearance. Now, he's set to kick off the new season on October 14 with musical guest Ice Spice.
This will mark Davidson's first time as host of the show he basically grew up on. He was just 20 years old when he joined in the show's 40th season in 2014 and would stick around for eight seasons. He has since gone on to star in his own semi-autobiographical show for Peacock, Bupkis.
Along with a familiar face in the host position, SNL is looking to keep things looking very much the same as they are reportedly bringing back the entire cast from last season. Sarah Sherman and James Austin Johnson, who are entering their third year, have been promoted to repertory status.
After picking up four new featured players last season, Lorne Michaels and his team are adding just one fresh face this year in comedian Chloe Troast.
While she's new to the show, she will appear with the "Please Don't Destroy" group (Ben Marshall, John Higgins, and Martin Herlihy) in their upcoming feature film, Please Don't Destroy: The Treasure of Foggy Mountain.
Named one of Just for Laugh's 2023 New Faces of Comedy, Troast hosts a weekly comedy show in New York that has featured a wide array of comedians, including SNL cast member Andrew Dismukes. Fans can learn about her over on her Instagram page.
For those wondering how Saturday Night Live can come back and even book actors while SAG-AFTRA is still out on strike, the union explained that "SAG-AFTRA members appearing on Saturday Night Live either as hosts, guests, or cast members are working under the Network Code agreement, which is not a contract we are striking."
"They are not in violation of SAG-AFTRA strike rules, and we support them in fulfilling their contractual obligations," the union continued, per Variety.
Following Pete Davidson and Ice Spice on October 14, Bad Bunny will perform as both host and musical guest the following week on October 21.