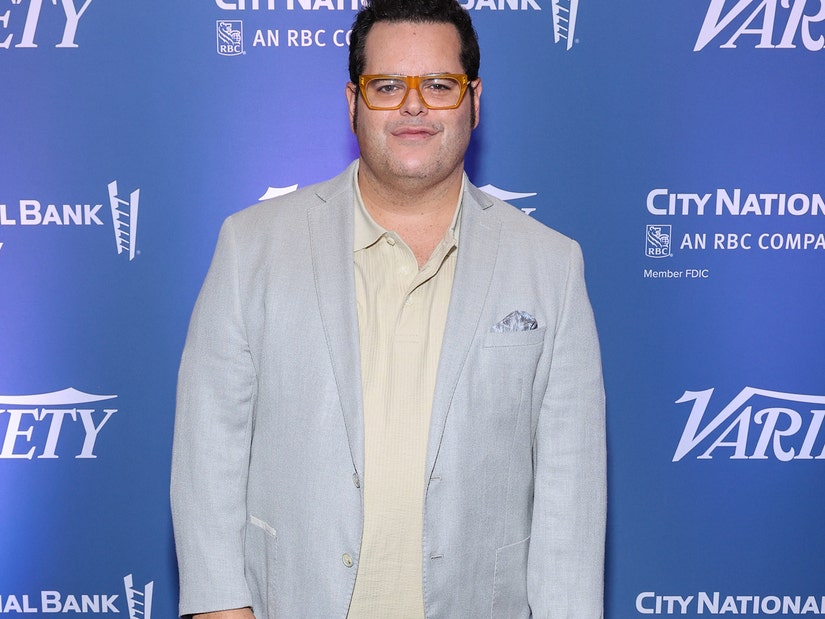 Getty
Josh Gad took to social media to share the hate he received after sharing a sympathetic post following Hamas' attack on Israel over the weekend.
After expressing sympathy for those killed in the attacks Saturday, Gad said people not only unfollowed him, he also received threats.
"There's something I have to say because it's really making curious as to where we are as a society," Gad wrote on Threads. "Yesterday, I and the world watched as a Terrorist organization massacred 600 innocent humans and took children and families hostage. I posted a message of heartbreak and shock. I, who have always been critical of the Israeli Government and its pattern of occupation and their attacks on innocent Gazans was personally attacked, shamed, unfollowed and threatened."
The actor, who is Jewish, continued, "Instead of compassion & humanity, people are treating this as if it's a FOOTBALL match with two teams when the points scored are dead human bodies/ Waving flags around as if they are team jerseys. Have we lost our f--king minds? Somewhere in a basement right now, tied up and terrified are little CHILDREN who have never done anything to hurt a Palestinian. Somewhere on the streets of Gaza are innocent people who are being shelled, because terrorists decided it was best to destroy any opportunity for peace."
Waiting for your permission to load the Instagram Media.
"And the response is to shame people like me for expressing grief and heartache, the same grief I share anytime an innocent Palestinian is displaced or killed? Is this where we are? I guess it is. One of the many vile messages I will share with you that I received yesterday is: 'my only regret is that they didn't kill more Israelis.' Not soldiers… civilians. People," Gad shared.
The Frozen star added, "This isn't a war. It's a massacre. It's a bloodbath. And instead of communal despair, so many are treating this as if it's politics or a rugby match.
Gad concluded the lengthy post by telling his followers that he's truly at a loss, adding that "there are no winners here."
"We are all losers. Most importantly, every Israeli and Palestinian is now on the losing end," Gad said. "I am truly at a loss. I guess I'm the naive one."
Gad's post comes after the actor, whose father lived in Israel, shared that he was praying for his family in the region following the "cowardly" attacks.
"I have no words. I am praying for my many family members in Israel. What a cowardly act. What we are witnessing in real time right now is unprecedented since the Yom Kippur war," he wrote in his initial post. "My heart breaks for the families of those who have lost loved ones, and for the hostages who have been taken. What a horrific day."
Waiting for your permission to load the Instagram Media.
Conflict broke out in the region after a surprise, deadly attack by Hamas, an Islamic militant group over, the weekend. On Saturday morning, the group launched air strikes into Israeli territory, also attacking by by land and sea. Israel retaliated, firing missiles as well as launching a counterattack on the ground.
As of Monday morning, the death toll in Israel has risen to 1300 -- at least 800 Israelis and some 500 Palestinians have died -- with the injuries for both parties numbering in the thousands.
Saturday's attack is being considered a significant escalation of the decades-long conflict between Israel and Palestine, which dates back to 1948.