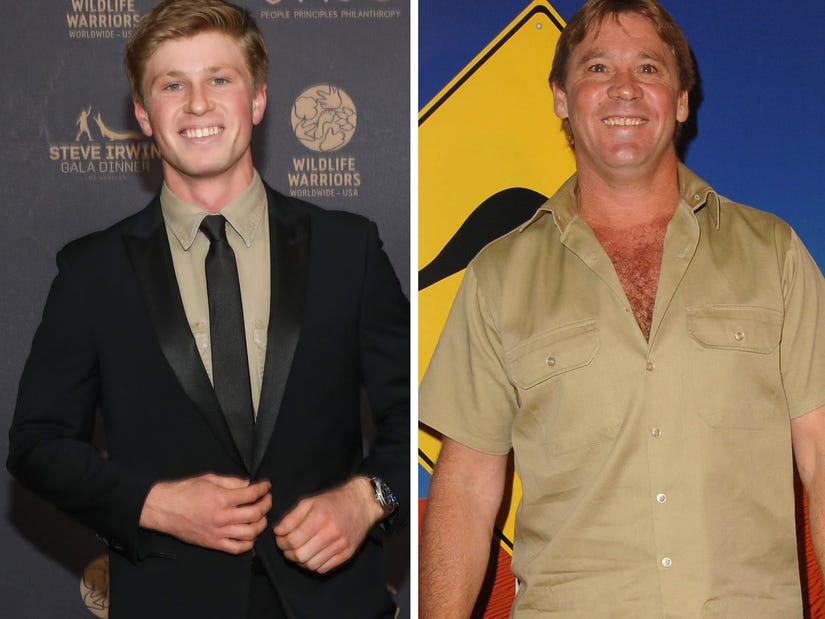 Getty
The late Steve Irwin's son got emotional revealing that a rare turtle hatched at the Australia Zoo.
Robert Irwin is celebrating the birth of a very special turtle!
The son of Australian conservationist Steve Irwin is sharing an important milestone for the Australian Zoo. The 19-year-old shared on TikTok that an Irwin's turtle, one that his father discovered in 1990, was successfully bred at the zoo for the first time ever.
"This is one of the highlights of my entire life and one of the most special moments ever for Australia Zoo. This is the very first Elseya irwini, or Irwin's turtle, ever hatched for any zoological facility anywhere in the world," said Irwin, before a picture of his late father holding the turtle he discovered flashed on the screen.
"This species is a turtle that dad originally discovered out in the wild, and for the first time we've got a little baby," continued Robert.
"Right now, he's getting in his first swim in a brand new pond," he shared, as he held the turtle gently over the water. "This is a little slice of the wild. Let's get him in the water."
"Off he goes," he said as the turtle happily swam through the water.
"It's just so surreal," said Robert, getting emotional. "And all those stories from Dad about just how amazing and beautiful they are… I don't get emotional that much, but I just know Dad would be really proud, Dad would be stoked."
"Wow. This was a special moment," he captioned the post.
"I think Dad would be pretty proud that we've become the first to successfully breed the turtle that he discovered. A rare, and unique species under threat in the wild has just been given a second chance."