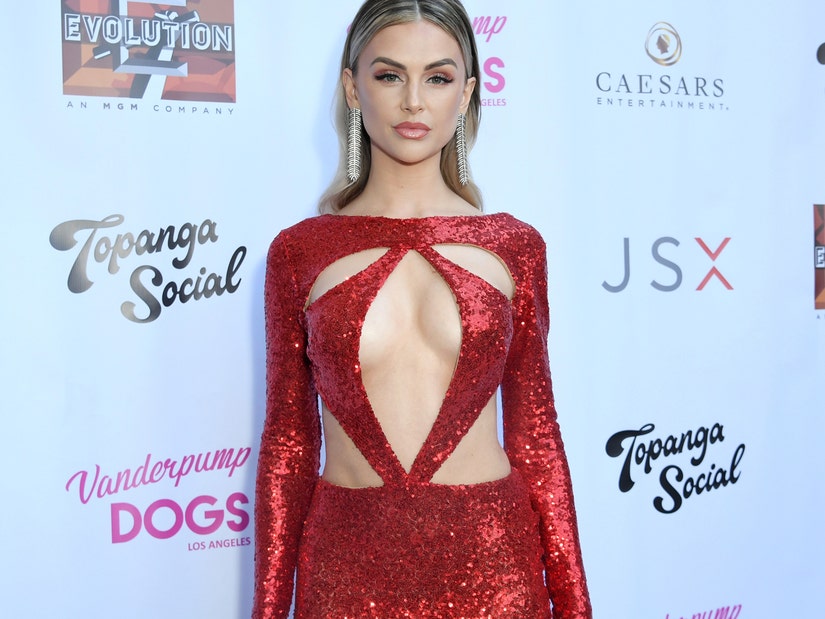 Getty
"I just woke up with that feeling of being out of control, not knowing what I did, just the guilt and the shame and that was the moment I said I'm taking my life back," wrote the Vanderpump Rules star
The reality star took to Instagram to celebrate the milestone, with a picture of herself with daughter Ocean at Disneyland.
"I've been sober for 5 years today," she wrote. "On this day I replay my rock bottom moment. All the details of what happened on this day. Waking up, admitting I was powerless, and for the first time in many years seeing the light at the end of the tunnel."
"I'm so grateful for this day. I will continue to work hard for my sobriety, & take a moment of silence for the alcoholic who still suffers. I see you- I love you. Thank you, God. Happy birthday to me!"
Waiting for your permission to load the Instagram Media.
"It was how I was coping," she said of drinking. "When I went on the full on binge drinking for I believe it was three or four days straight, I just woke up with that feeling of being out of control, not knowing what I did, just the guilt and the shame and that was the moment I said I'm taking my life back. I'm not living one more day this way."
Kent also celebrated her birthday and the big milestone with friends at Chilis, as seen on Vanderpump Rules co-star Scheana Shay's Instagram story, per People.
"Everyone got together @chilis tonight to celebrate this incredible woman! @lalakent you are an inspiration to so many and should be extremely proud!!!" Shay captioned the video of Kent and Ocean cuddling close as the crowd sang Happy Birthday to the Kent.
Another co-star Katie Maloney also gave her congratulations to Kent.
"Happy 5 years @lalakent so proud of you!!! 🖤 🖤🖤love you so much," she wrote on her Instagram story.
Kent also opened up about her sobriety journey to People, where she shared that "sobriety's the best gift I've ever given to myself."
"I can't allow my daughter to ever see that version of me," she continued. "I am approaching one day at a time, but I'm approaching five years of sobriety and my daughter's 2½, so I stay sober obviously for me, because if you stay sober for someone else, that's just a recipe for relapse."
"But to think about the fact that my child is always going to see me in this form and never under the influence, you can't put a price on that. I am very grateful I found sobriety when I did."