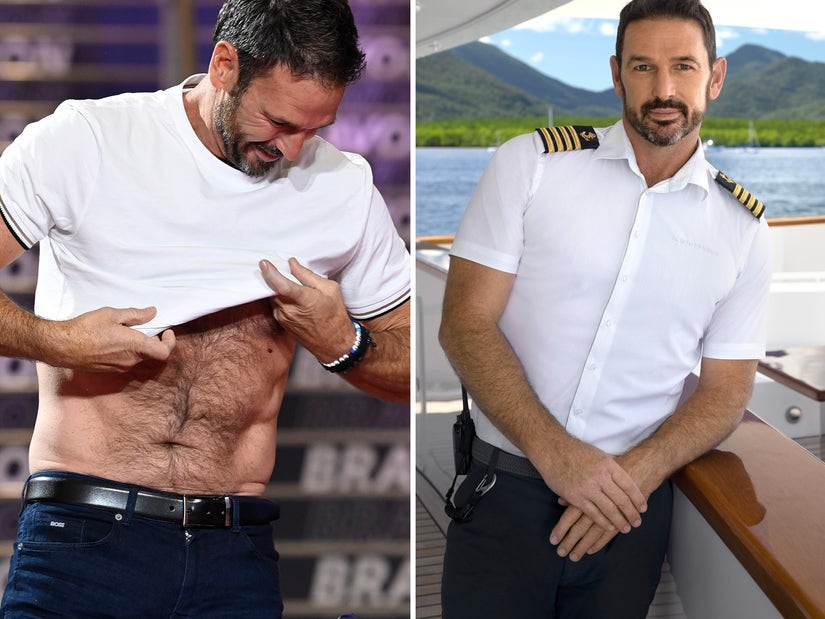 Getty
The BravoCon Live reveal shocked all the women also thirsting over him ... before another housewife from another city made a wild claim about Owen Wilson.
Captain Jason Chambers from Below Deck Down Under was the talk of BravoCon -- but one woman apparently beat all the other Bravolebrities thirsting over him to the prize!
On Tuesday's episode of BravoCon Live -- the convention's version of Watch What Happens Live filmed over the weekend -- Real Housewives of Miami star Adriana De Moura shocked everyone by claiming she "made out" with him months ago.
Adriana said the two met while he was docked in Miami, after he slid into her DMs and they "connected" in real life. "He came over for dinner," she said, saying they then "walked to the water and kissed under the moonlight."
"Then he was like, 'What else?' and I was like, 'No, I have my four month rule,'" she said, insinuating she won't get intimate with a man until dating for four months. "He's like, 'Even with me?' and I'm like, 'Especially with you.'"
She claimed they had two more dates after that -- going dancing -- before she brought him back to her house. Though she invited him to spend the night, she said he would have to sleep on the couch. "He goes, 'I'd rather go back to the yacht,'" she concluded, before some of the other women on the panel called BS on her story, believing more went down than she was letting on.
During the episode, Sonja Morgan also shocked the entire panel, host Andy Cohen and the studio audience when she exclaimed that she "f--ked Owen Wilson several times" after another Housewife said they had a flirtatious moment with him. "He loves doggy-style," she added.
Of course, Morgan has claimed in the past that they dated.
In 2017, she told Entertainment Tonight, "Tinsley [Mortimer] said her celebrity crush was Owen Wilson, and I thought she said she dated him. I go, 'Oh! I dated him, too!' Out here [in Los Angeles]. Well, I met him in New York through some art friends, and then I also saw him while I was out here. Long time ago, a while ago."
Wilson has never commented on the alleged relationship.