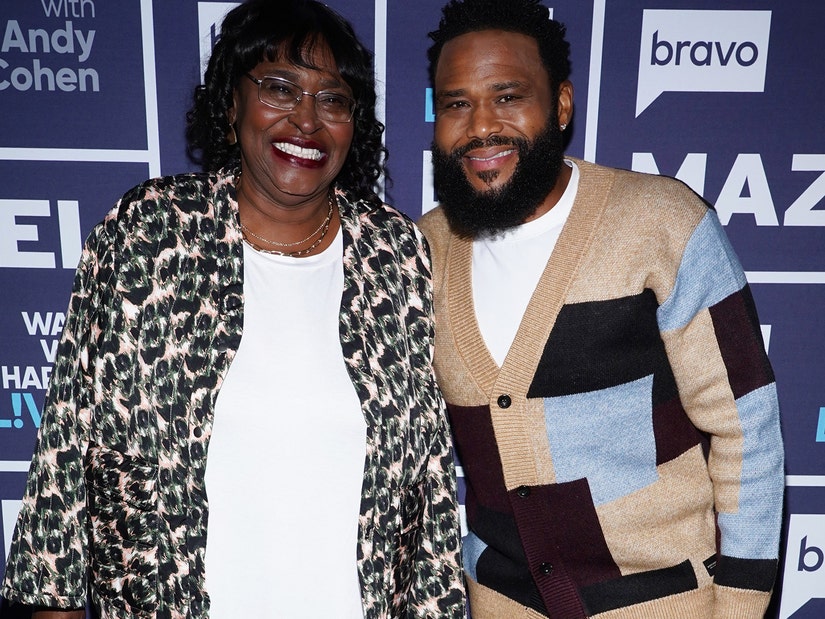 Getty
Anderson, who also recently had a stint on The Masked Singer as Rubber Ducky, shared the unique way his mother has supported his life as an artist
Anthony Anderson may have already traversed Europe with his mom, Doris, but their adventures aren't done yet.
"It was great traveling with my mother," Anderson gushed. "My mother is more of a best friend/sister to me than anything. So, it was great spending six weeks on the road with her."
He continued, "And my best experience was creating those memories with my mom. It was a trip of a lifetime for both of us. So, to experience the things that we experienced together, to go to those places that we wouldn't normally go to -- together -- was pretty amazing and pretty fun."
While it was an experience that strengthened their relationship, the trip in some ways was a gift to Doris for the sacrifices she made for Anderson throughout his life, allowing him to pursue a career in the arts and achieve a level of fame that she once dreamed of for herself at a younger age.
"My mother sacrificed a lot for me as a kid. My mother always wanted to be an artist herself, but she's a horrible actress and she knows it and will admit to it," The Black-ish alum shared. "And so it never panned out for her. So for her first born to child to have that same dream and passion, she's always supported me, ever since I told her what I wanted to do at the age of 9."
"And then to be in the position to allow my mother to share in that experience and work in this world in that way, was just a beautiful thing," he added.
While Anderson joked that six weeks on the road with his mom is "a lot," the pair do have a few more trips in mind, including a stay in Rio de Janeiro, Brazil.
"We do plan on having another excursion some place, we haven't figured out where it's gonna be, but we are definitely going to be on the road again together," Anderson said before adding that the pair are keeping their finger's crossed for a second season.
"My mother wants to go to Rio," he added. "I was like mom, 'We just can't do six weeks in Rio,' but she's excited about Carnival in Brazil, so that's what's on her mind right now."
Anderson spoke to TooFab before SAG-AFTRA came to an agreement Wednesday, ending the 17-week strike that took many projects off the table for him and artists around the country. While he was forced to press pause on some things, the strike opened Anderson up to the world of reality, with both his travel show and a stint on The Masked Singer.
Speaking about his experience on the singing competition series, Anderson, who performed as the Rubber Ducky, said, "I don't profess to be a singer at all. I can't carry a tune. I get a little bit pitchy at times, but when I find that note, mhm, I find it."
He continued, "It was an exciting and an interesting experience for me."
Anderson, who was promoting his collaboration with Charmin, showing off their new square-free or as he called it "square-ish" toilet paper, also shared what he hopes to get up to in a post SAG-strike world.
"I'm looking forward to getting back to it once the strike ends," Anderson said of a project he was filming in South Africa when he got the call to be on The Masked Singer. "And also, getting out there and creating new projects, not only for myself, but for other storytellers."
"And just making content that's authentic and real for the viewers to see," he added.
Trippin' with Anthony Anderson and Mama Doris is currently streaming on Peacock.