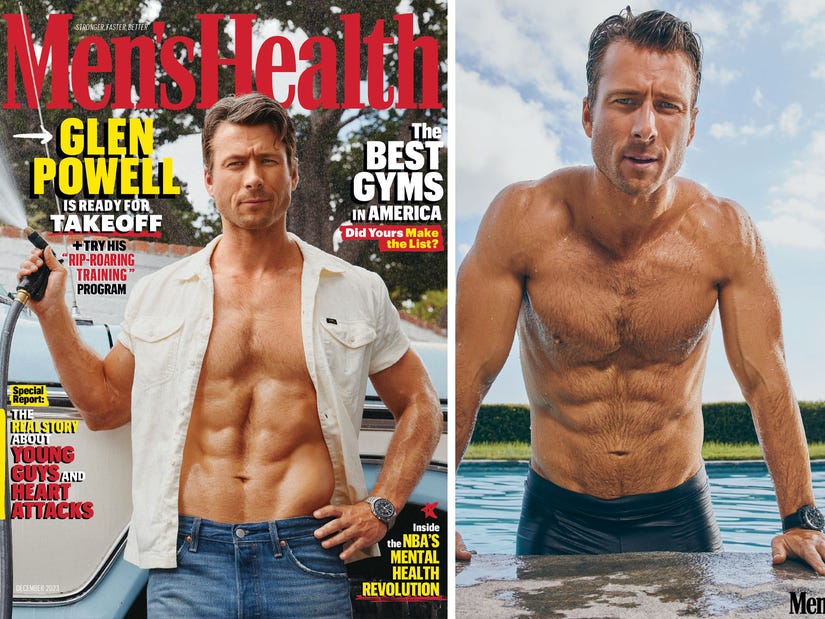 Men's Health
"When all that stuff happened, you know, publicly, it felt disorienting and unfair. But what I'm realizing is that's just a part of this gig now," the 'Top Gun: Maverick' star said of the media frenzy that surrounded he and Sydney Sweeney while filming their new rom-com.
Glen Powell is still getting used to some of the "disorienting" aspects of fame.
After photos and videos of the co-stars getting cozy both on and off-set of the film hit social media, the pair began to make headlines, with some speculating that Powell and Sweeney -- who is engaged to Jonathan Davino -- were more than just on-screen love interests.
The steamy shots even seemingly led to the breakup of Powell and his then-girlfriend, Gigi Paris, who reportedly struggled with dating the actor long distance while he was shooting the rom-com in Australia.
"When all that stuff happened, you know, publicly, it felt disorienting and unfair," Powell told the outlet. "But what I'm realizing is that's just a part of this gig now."
While Powell, who has had plenty of success so far, most notably a starring role in last year's summer blockbuster, Top Gun: Maverick, likened his shift from actor to bona fide movie star to a change in the "weather," the 35-year-old said his recognizability has impacted his personal life, both positively and negatively.
"If you talk to a girl or something like that, and you're like, 'We have a really great connection, we're having a really great interaction, and then they ask you for a selfie, it's like, 'Oh...,'" he explained.
Dating has become somewhat of an obstacle for Powell who admittedly is struggling to find someone who has the patience for his fast-paced lifestyle.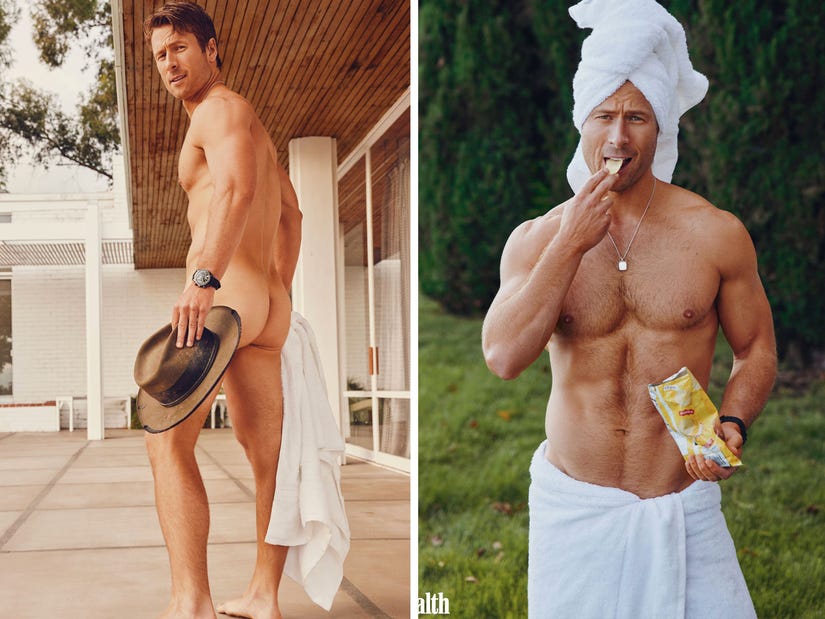 Men's Health
"I think that's the thing that has been on my mind the most recently. When the sun is shining, you gotta make hay. And you gotta chase this while you got it. And on a romantic level, you gotta find a teammate who is down for that adventure, down for that uncertainty, down for that thing," Powell shared.
"It's a lot to deal with," he added. "Honestly, I really try to be a great partner. When I love, I love hard. I also understand that the speed and uncertainty of my life is a very hard thing to put up with."
At the end of the day, Powell is focusing on protecting his peace, and stepping back from being the people pleaser he said he often was early on his career.
"What I'm realizing right now is that you have to give yourself grace for not responding to everybody right away, and not texting everybody back, and not having to be there at every single thing," he shared. "Because I was known for saying yes to three dinners in a night. I would go to a five o'clock, a seven o'clock, a nine o'clock. I would just try to make everybody happy."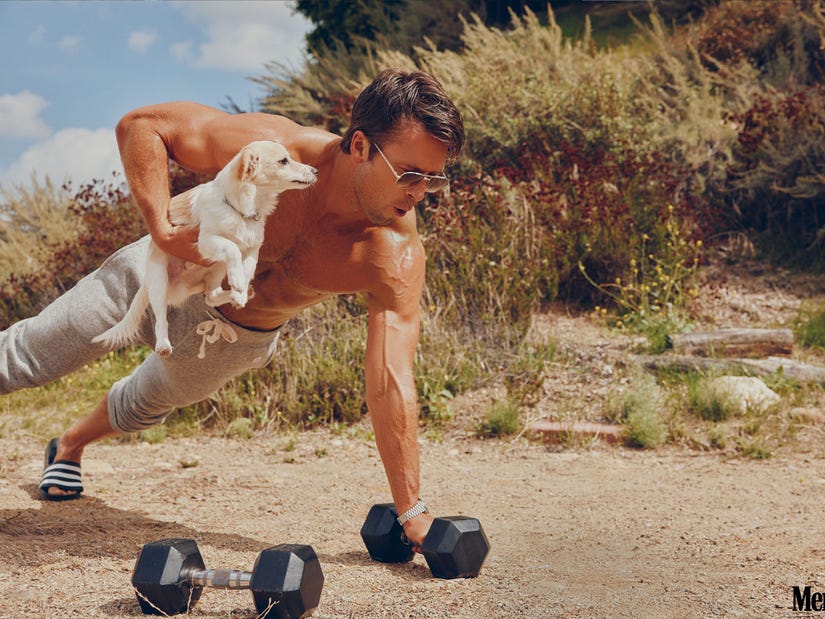 Men's Health
As for what makes him happy? His rescue dog Briskett, which has allowed the Hollywood heartthrob to pour the love he's been craving into something.
"That's why I became a dog dad," Powell said of the adorable pup. "I needed to put love into something. I saw Brisket's face and fell in love."
Anyone But You hits theaters December 22.