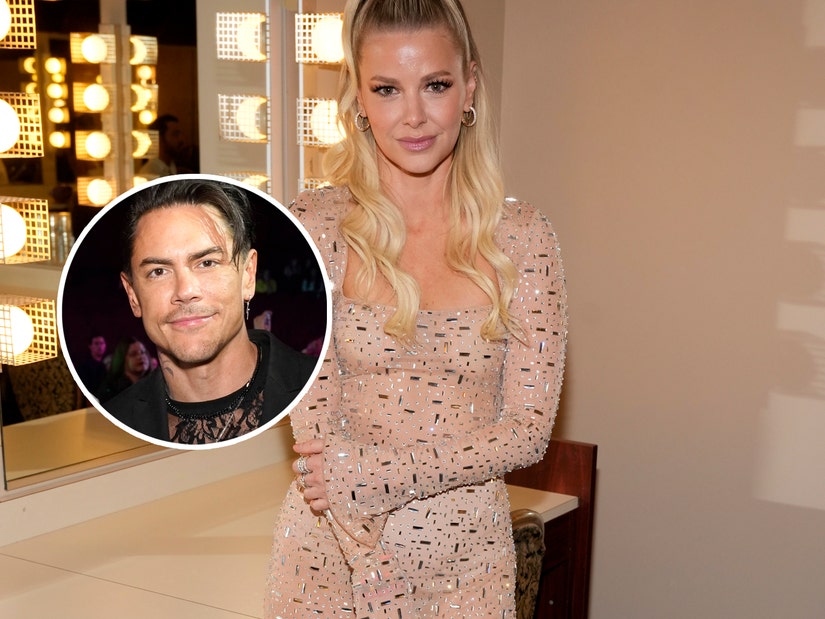 Getty
Ariana reacted to a comment on the new trailer, responding to a fan who said "Mark my words, everyone's gonna hate Ariana this season."
With season 11 of Vanderpump Rules nearing, fans are gearing up to see the continued fallout from Scandoval.
While the majority of viewers have very much been Team Ariana Madix, the VPR star has a feeling things could start to "swing" in Tom Sandoval's favor once the season premieres in January.
"Mark my words, everyone's gonna hate Ariana this season, and develop a soft spot for Tom," a fan commented under the first-look trailer for the explosive upcoming season, as shared by E! News on Instagram.
"Certainly wouldn't be surprised if the audience swings that way," Madix said in response to the commenter.
In the trailer, officially released at BravoCon earlier this month, Madix is seen having a tense confrontation with Sandoval as she accuses him of trying to "kill" her dog.
"Ruin my life, my home and then attempt to kill my f------g dog, my lawyer will be dealing with you," Madix says in a raised voice while speaking to Sandoval.
Meanwhile, Lisa Vanderpump is seen sympathizing with Sandoval in another scene: "To lose his best friend, his business is up the creek, everything has gone wrong in his life."
Sandoval's affair with Madix's friend and castmate, Rachel Leviss, rocked the cast and the TV world last season, bringing their nine-year relationship to an end and prompting Leviss to leave the show.
While Madix has moved on from the drama, appearing on Dancing with the Stars and starring in countless adverts following the scandal, filming alongside her ex was admittedly difficult.
"It was different. It was difficult and I'm glad that it's behind me," Madix said at BravoCon, adding, "The last year has showed me I can do hard things."
The new season of Vanderpump Rules will officially premiere in January 2024.