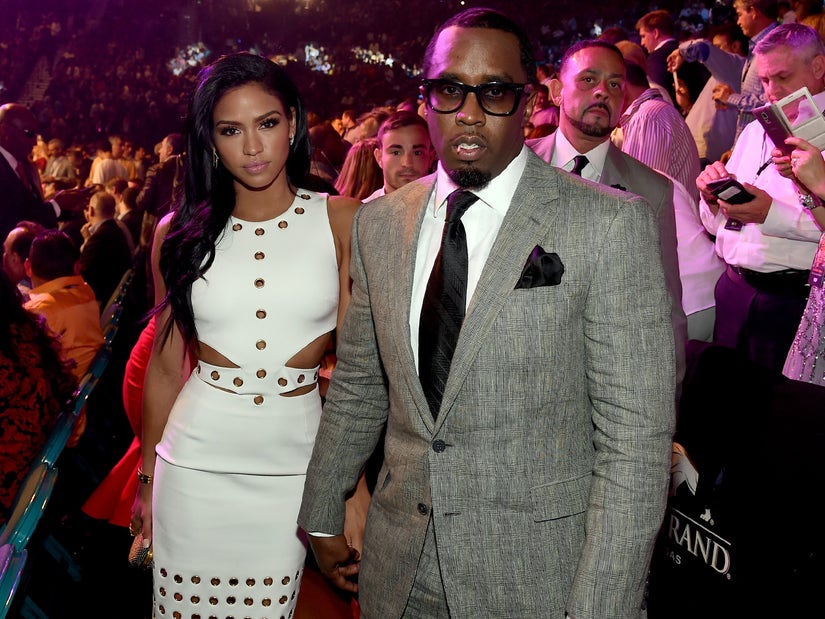 Getty
The lawsuit also claims Diddy said he'd blow up Kid Cudi's car, before the rapper's car did, in fact, blow up in his driveway; Combs "vehemently denies" the allegations.
Sean "Diddy" Combs' ex-girlfriend and "Me & U" singer Cassie has accused the rapper of rape, human trafficking and abuse in a new lawsuit filed Thursday in New York.
"After years in silence and darkness, I am finally ready to tell my story, and to speak up on behalf of myself and for the benefit of other women who face violence and abuse in their relationships," Cassie -- full name Cassandra Ventura -- said in a statement.
"With the expiration of New York's Adult Survivors Act fast approaching, it became clear that this was an opportunity to speak up about the trauma I have experienced and that I will be recovering from for the rest of my life," she concluded.
In the complaint, Cassie alleges Combs broke into her home in 2018 and forced sex on her.
"Mr. Combs forced himself into her apartment and tried to kiss Ms. Ventura. She told him to stop and attempted to push him away," it reads. "Mr. Combs then forcibly pulled off Ms. Ventura's clothing and unbuckled his belt. He proceeded to rape Ms. Ventura while she repeatedly said "no" and tried to push him away."
Shortly after, she says she "took all steps possible to entirely remove herself from her abuser's ambit, including by entering into contracts to end her record deal with Bad Boy Entertainment."
Elsewhere in the complaint, Cassie accuses Diddy of forcing her to "perform sexual acts" on hired sex workers for his viewing pleasure -- something she said he referred to as a "Freak Off" or "FO."
"The man, Mr. Combs, and Ms. Ventura wore masquerade masks, and ingested drugs. Mr. Combs directed Ms. Ventura to perform sexual acts with this man while Mr. Combs watched them," said the complaint. "He masturbated while he directed Ms. Ventura and the man to do specific sexual acts."
"Ms. Ventura was given ecstasy, cocaine, GHB, ketamine, marijuana, and alcohol in excessive amounts during FOs, which allowed her to disassociate during these horrific encounters," the lawsuit reads. "It became common place to get IV fluids in the days after an FO to recover from the excessive substances pushed upon her."
An alleged incident involving Kid Cudi is also detailed in the lawsuit, with Cassie saying Combs "became enraged" after learning of her "brief relationship" with Cudi during a "rough patch" in their relationship. She said that she went back to Diddy, accusing him of severe physical abuse.
"In February 2012, during Paris Fashion Week, Mr. Combs told Ms. Ventura that he was going to blow up Kid Cudi's car, and that he wanted to ensure that Kid Cudi was home with his friends when it happened," reads the complaint. "Around that time, Kid Cudi's car exploded in his driveway."
Through a spokesperson, Kid Cudi confirmed Cassie's account to the New York Times -- who broke the lawsuit -- saying, "This is all true."
In a statement via his lawyer, Combs "vehemently denies these offensive and outrageous allegations."
"For the past 6 months, Mr. Combs, has been subjected to Ms. Ventura's persistent demand of $30 million, under the threat of writing a damaging book about their relationship, which was unequivocally rejected as blatant blackmail," the statement continued. "Despite withdrawing her initial threat, Ms. Ventura has now resorted to filing a lawsuit riddled with baseless and outrageous lies, aiming to tarnish Mr. Combs' reputation and seeking a pay day."
The National Sexual Assault Telephone Hotline -- 800.656.HOPE (4673) -- provides free, 24/7 support for those in need.