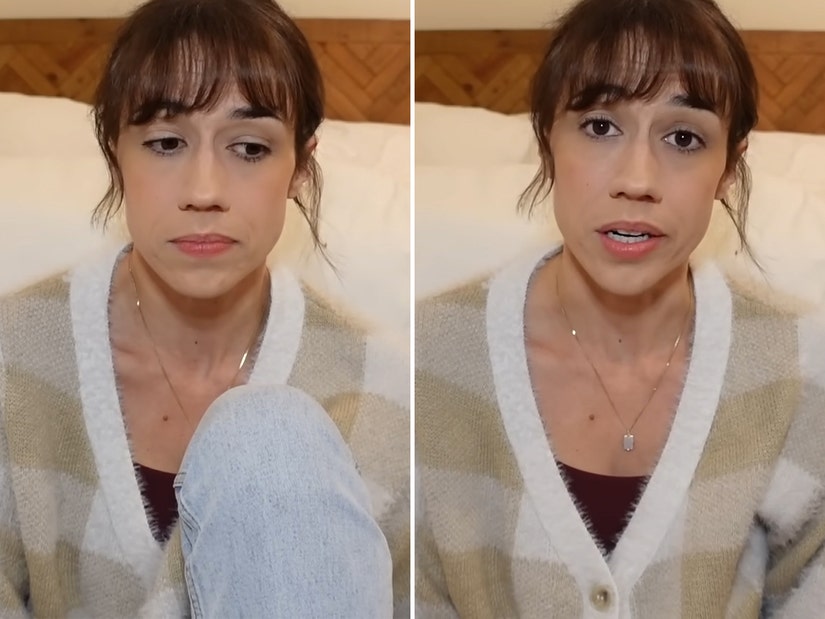 YouTube
Five months after she took to her ukelele and sang a song in response to allegations of grooming, Colleen Ballinger aka Miranda Sings, is back with a new apology saying she was mad about the allegations and "let my ego take over."
Everyone who saw Colleen Ballinger's ill-conceived 10-minute song response to allegations of child grooming knew that was the wrong take. Five months later, the YouTube star best known by her alter ego Miranda Sings is ready to agree.
Since that controversial response, and it's inevitable backlash, Ballinger has been absent from her YouTube channel. On Saturday, though, that all changed as Ballinger uploaded a new video with a more heartfelt and introspective reaction.
She opened by admitting that the last video she'd posted -- her 10-minute apology song -- was "embarrassing, to say the least." That original video is still on her page.
She explained her five-month absence from the platform she'd usually posted on just about daily by saying she "needed time to make sure I was listening and learning as much as possible."
"I also needed to get the help that I needed to be okay," she added, specifying that she's spent "the majority" of these last several months in therapy.
After taking the time away from her career, the initial allegations, and her poorly-received response, Ballinger has a new perspective on all of it, starting with why she responded in such an unexpected way.
"I was being accused of some pretty awful things, and I was just mad and I should have handled that situation with maturity and empathy," she said. "But instead, I just let my ego take over, and I'm really disappointed in myself."
Ballinger acknowledged that she's been both "immature" and "inappropriate" in her comedy over the years, and that perhaps that same approach came into some of her interactions with her fans.
"There were times when I did not put enough thought into some of my fan interactions and because of that behavior people got hurt. I am so sorry," said Ballinger. "I never wanted to hurt anybody but it's clear that I did, and I feel like there's probably people who are disappointed or feel abandoned by me because of my silence over the last few months."
At this point, Ballinger said she knows she can't change the past and can't "have control over the things people say about me." All she has is herself and what she does moving forward from here.
"So I'm going to do everything that I can to make sure that I create a positive, kind, inclusive, safe space online with my content," she continued. "If you want to be a part of my journey online I would love to have you. And if not I completely understand."
She said that her goal with this video wasn't to try to win back any fans who may have left, but rather to properly apologize and to show that "it's possible for someone to grow and learn and be better after making mistakes many, many years ago."
She then shifted to more traditional video fare, offering her followers updates on her life and family.
After the original video posted, one of Ballinger's accusers said in his own YouTube video, per Yahoo!, "I'm so happy for you, Colleen, that you get to make a silly little song out of all of this and no repercussions."
Following the release of her song, the remainder of Ballinger's then-current tour was canceled.