After years of pain, Crystal Hefner has removed her larger than life breast implants.
In a Facebook post titled, "My Breast Implants Slowly Poisoned Me," Mrs. Hugh Hefner opens up about the trauma she's been through, while warning others against getting similar cosmetic surgery in the future.
In addition to a photo of herself in recovery (below), Crystal also showed off her post-explant bod on Instagram yesterday ... in a post promoting a water cleanse (above right). She confirmed the pic was snapped after her surgery in the comments, saying she'd be addressing the change in her physique today.
Hefner starts off describing all the symptoms she's battled over the years, including back pain, incapacitating fatigue, bladder pain, infections and more.
"I ignored it, labeling myself a hypochondriac, despite truly worrying that there was something wrong with me," the 30-year-old explains. "I joked about losing my memory to age, and about getting 'lazy'. I began to cancel appointments and shoots because everything exhausted me. Before everything went downhill I was at the gym five days a week, and always shooting and working."
She writes that there were days this year where she "couldn't get out of bed," as she sunk into depression over being left out of everything else in life "happening all around [her]." Hefner adds that her illness even caused to her call off a summer residency DJing at The Hard Rock Hotel's Rehab pool party.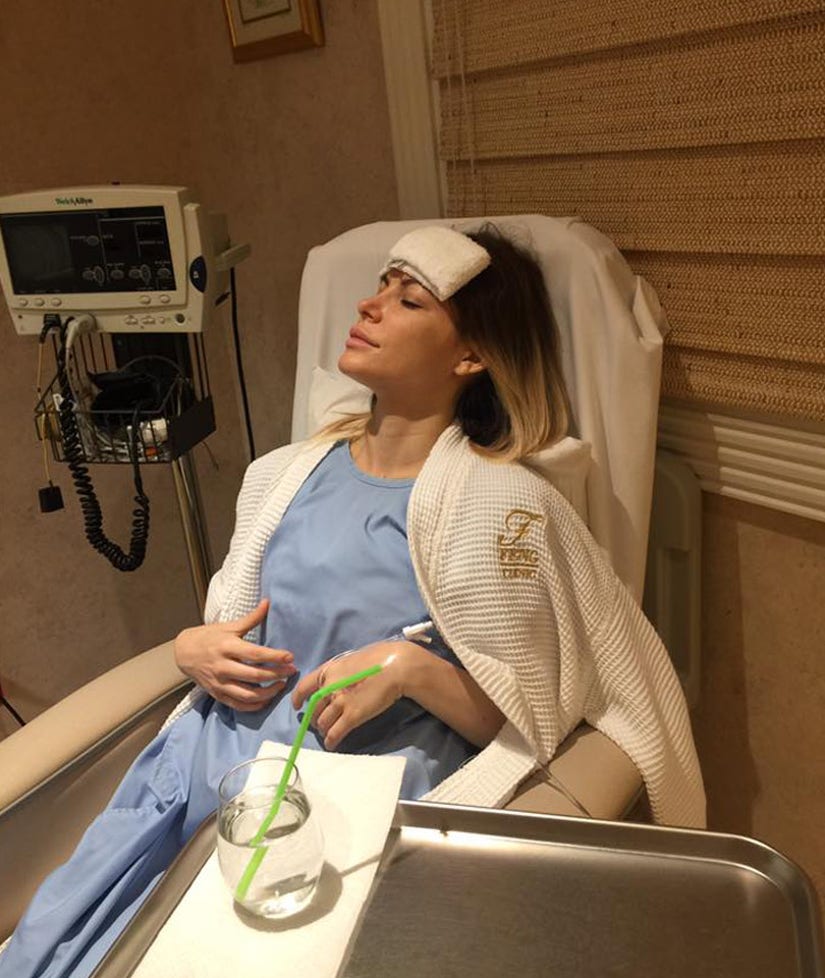 Instagram
"I've tried to keep a facade of normalcy while working to figure out what was going on with my body," she says of her private struggle. While she was initially diagnosed she had Lyme disease, commenters on her Facebook page started suggesting her illness might actually be attributed to her implants.
Hefner says she had her implants removed on June 15, 2016, a little over a month ago, and says she "instantly" noticed an improvement in her neck and shoulder pain.
"I know I won't feel 100% overnight," she adds. "My implants took 8 years to make me this sick, so I know it will take time to feel better. I also have other illnesses to address, but with the toxic bags removed, my immune system can focus on what it needs to."
"Many of my friends have implants," she adds in closing. "I worry for their health and hope that they, and everyone, can benefit from what I have experienced."
Crystal's situation is similar to that of Yolanda Foster, who also went to Dr. Feng last year to have her implants removed in hopes it would help ease her own battle against Lyme disease.