It's been eight years since Heath Ledger passed away, and now, his father is opening up about the events that led up to the actor's accidental death.
"It was totally his fault," Kim Ledger told Daily Mail Australia. "It was no one else's. He reached for [the pills]. He put them in his system. You can't blame anyone else in that situation. That's hard to accept because I loved him so much and was so proud of him."
The "Dark Knight" star died from "acute intoxication by the combined effects of oxycodone, hydrocodone, diazepam, temazepam, alprazolam and doxylamine," according to the toxicology report that was released following an autopsy.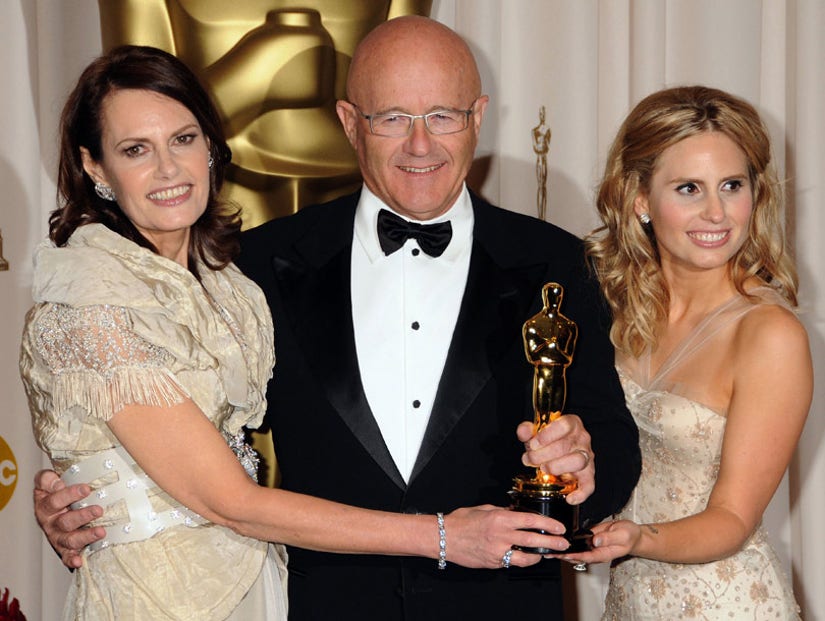 Getty
Kim revealed that the star was warned about mixing those drugs by his sister, Kate, the night before his body was found.
"His sister was on the phone with him the night before telling him not to take the prescription medications with the sleeping tablets," Ledger admitted. "He said, 'Katie, Katie, I'm fine now. I know what I'm doing.' [Heath] would have had no idea."
"Heath mixed a couple of drugs together with sleeping tablets and he's gone forever," he continued. "That's something we [himself, wife Sally and Kate] just have to deal with."
Heath's father also explained that his son may have been plagued by the pressure to keep thriving in his career.
"He was a young guy that traveled all the time for work," Kim said. "Even as a 2-year-old, he hardly ever slept. He was trying to work and travel and do everything in a short space of time."
In the years since Heath's death, the Ledger family has continued to raise awareness for prescription drug misuse.