The Golden Globes have a reputation of being Hollywood's sloppiest night, when movie and TV stars get together (though there is so much crossover these days!) and celebrate one another with a whole lot of champagne. This year didn't disappoint, providing some incredibly goofy moments both on stage, and in the audience. From host Jimmy Fallon's awkward first words to Ryan Reynolds and Andrew Garfield making the ultimate bromantic moment at their table, it was a night filled with moments you won't forget.
Here are the 11 buzziest, funniest and unluckiest.
The cast and crew of "La La Land" will be singing late into the night, celebrating its record-setting trophy haul. The musical swept all seven categories it was nominated in, including Best Picture, Musical or Comedy; Best Actor in a Musical or Comedy (Ryan Gosling), Best Actress in a Musical or Comedy (Emma Stone), and Best Director (Damien Chazelle). The seven wins put it ahead of the six won by "One Flew Over the Cuckoo's Nest" and "Midnight Express." Hollywood clearly loves this big screen tribute to cinema.
The winner of the most Golden Globes of all time, Streep finally was given the Cecil B. Demille Lifetime Achievement Award. And she used the opportunity to praise the diversity in Hollywood, and speak out against Donald Trump and his threats against the press. It was an incredible moment, listening to a legend push back against what should be a very difficult time for so many Americans, and it earned a well-deserved standing ovation.
Host Jimmy Fallon's night got off to a rocky start. After a delightful taped opening number featuring half of Hollywood, "The Tonight Show" host was left all alone when it came time to deliver his monologue. The teleprompter was down, and instead of improvising, he threw his tech team under the bus. But because he's so dang likable, he somehow got away with it, anyway!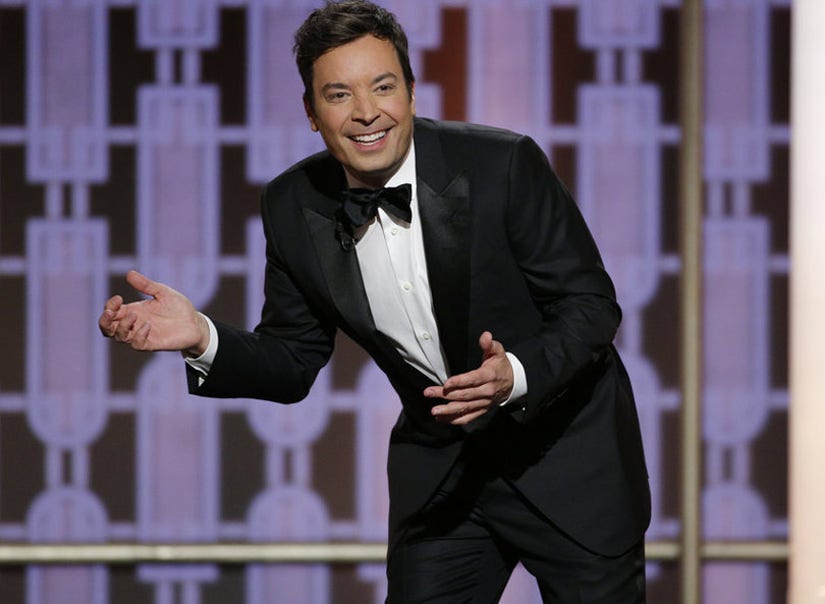 NBC
Fallon's Awful Chris Rock Impression
One thing Fallon didn't get away with: A truly awful Chris Rock impression. He didn't mean any harm — it was part of a bit about getting advice from former awards show hosts — but it just wasn't very good… and came off as kind of vaguely racist. Again, he's lucky he's a cuddly dude.
Sofia Vergara has been pretending to not speak perfect English on TV for many years now, and that was the gag the writers gave her when she was presenting tonight. She "tripped" several times over the word "annual," saying "anal" and "anus" instead. It was a weak joke, and actually really awkward, since she was presenting this year's Miss Golden Globes — Sylvester Stallone's three daughters.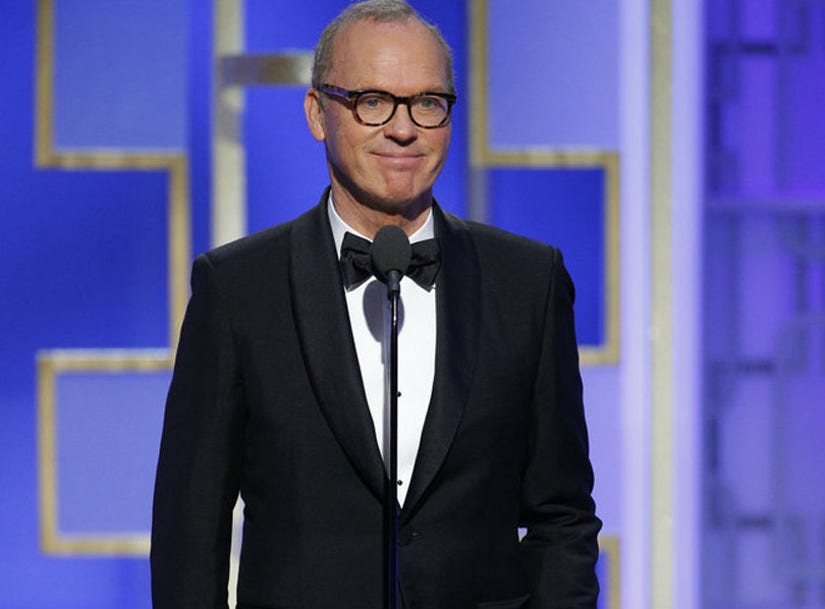 NBC
It seems like every year, there is a goof up that becomes a meme. This year, several people — including Michael Keaton — combined the names of the movies "Hidden Figures" and "Fences," into Hidden Fences. Why'd that matter? Well, those were the two predominantly African-American period dramas nominated this year. Sure, their names were easy to confuse, and they were nominated in the same category, but it didn't exactly look good anyway.
Goldie Hawn and Amy Schumer's Long Mother-Daughter Bit
The two stars play mother and daughter in the upcoming comedy "Snatched," and their effort as presenters gave a sweet preview of the hilarity that's to come. Goldie pretended she couldn't read the teleprompter without her glasses, and Amy did her best to help out… but as we know, moms can be quite stubborn.
Wiig and Carell on Animation and Their Dogs
The best comedy bit of the night? When "Despicable Me 3" co-stars Kristen Wiig and Steve Carell presented the Globe for Best Animated Feature. They talked about the first animated films they ever saw in theaters, and what formative moments they provided. Unfortunately, it had little to do with seeing the movie… instead, "Bambi" and "Fantasia" were the background to some really awful childhood moments (which, of course, they were joking about).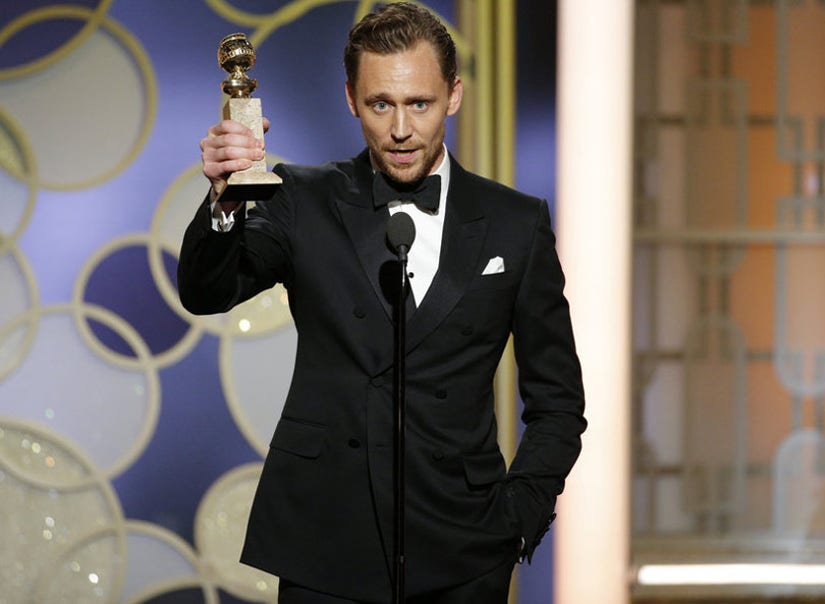 NBC
Tom Hiddleston Humble-Bragging About Going to South Sudan
It's great that Tom Hiddleston went and volunteered in the South Sudan! Not so great that he spent so much of his speech talking about it, and how the orphans there loved his work. No harm done, but pretty tone deaf. He got some real heat on Twitter.
Andrew Garfield and Ryan Reynolds' Kiss
Talk about a Marvel crossover. Nominees Ryan Reynolds (who got a nod for playing Deadpool) and Andrew Reynolds (there for Hacksaw Ridge) totally stole the spotlight from Ryan Gosling when he was accepting the Best Actor in a Comedy/Musical. Reynolds, who was nominated in that category as well, may not have won a trophy, but he did get a nice consolation prize: A huge smooch from Andrew Garfield, the former Amazing Spider-Man.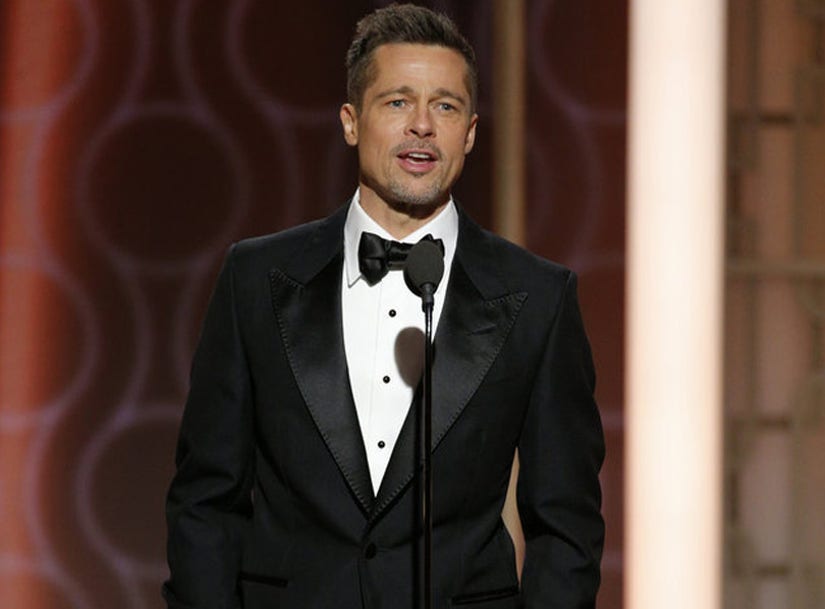 Getty
It was a tough year for Brad Pitt, who had to deal with a sudden divorce filing from ex-wife Angelina Jolie, and then the child abuse charges that were levied against him and investigated by the FBI. The law enforcement agency found no cause for alarm, and Pitt had his name cleared, but still, his 2016 was even worse than everyone else's. But he began 2017 off right, with a very warm reception when he presented a clip of Moonlight, which went on to win Best Picture, Drama. Pitt was one of the film's producers, making the evening an all-around big win for the clean-shaven, smiling star.