Beyonce Knowles interviewed her sister Solange for the new issue of Interview Magazine, in a conversation the latter calls one of her "favorite talks to date."
The two chatted about everything from growing up in Texas to the few times they've "butted heads."
Here are TooFab's 5 Biggest takeaways:
Beyonce Thinks Her Sister Is a Total Rock Star
The interview begins with the two talking about Solange flying to Philly to drive to New York to get to a parent-teacher conference as early as possible, leaving Bey in awe.
"Oh my God! Rock star," Beyonce exclaimed. "I'm so happy to interview you because, clearly, I'm your biggest fan and I'm super proud of you."
"Growing up, you were always attracted to the most interesting fashion, music, and art," she continued, heaping more praise. "You were obsessed with Alanis Morissette and Minnie Riperton and mixing prints with your clothes ... when you were only 10 years old. You would lock yourself in a room with your drum set and a record player and write songs."
Solange Cites Bey as an Inspiration
Both Knowles sisters work like crazy behind the scenes of their projects, taking on writing and producing credits, choreography and more. When Beyonce asked where her sister's inspiration comes from, the answer was close to home.
"Growing up in a household with a master class such as yourself definitely didn't hurt," she replied. "And, as far back as I can remember, our mother always taught us to be in control of our voice and our bodies and our work, and she showed us that through her example."
"I think it's been an interesting thing to navigate, especially watching you do the same in all aspects of your work," she continued.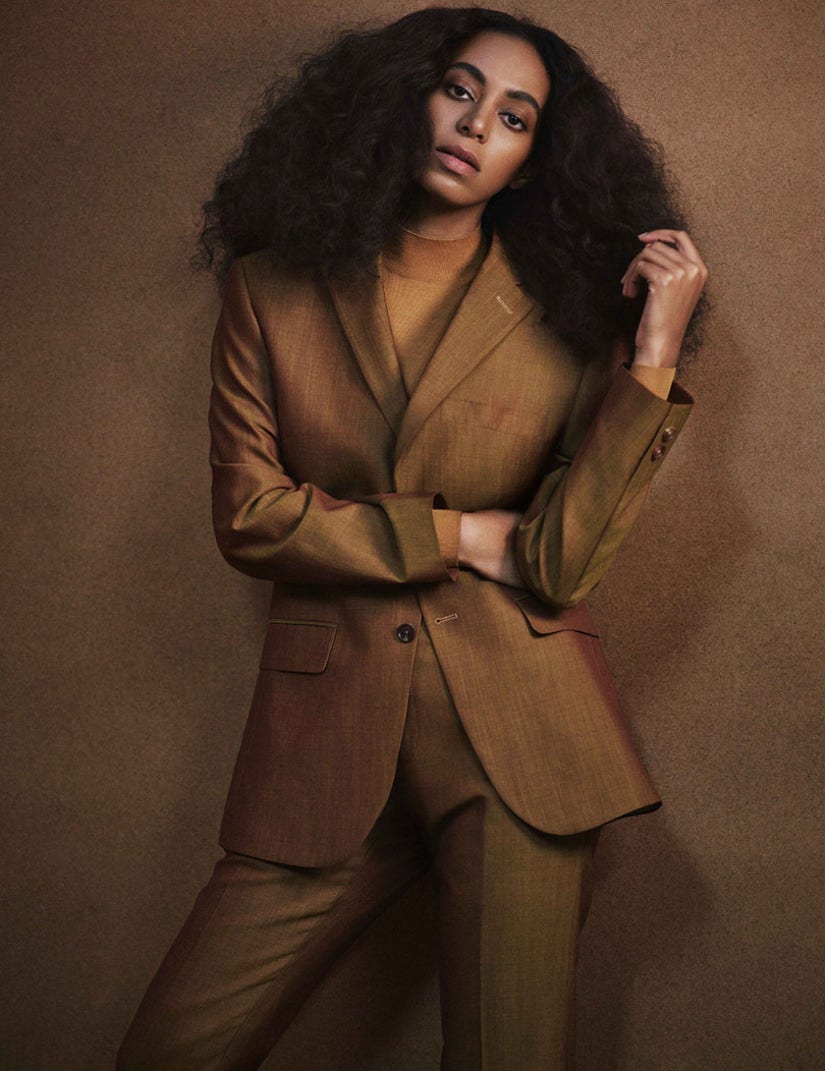 Mikael Jansson
Solange Is a "Real Housewives of Atlanta" Addict
Knowles not only revealed she's a big fan of the Bravo show, but explained how it reminded her a lot of Texas.
"I was just having a conversation with someone about 'The Real Housewives of Atlanta,' and I was saying how I love that show and think it's so brilliant because it's the woman that was represented in my childhood in Houston," she explained. "It makes me feel so at home."
When asked later by Bey what makes her "laugh the hardest," she said "'RHOA'... hands down."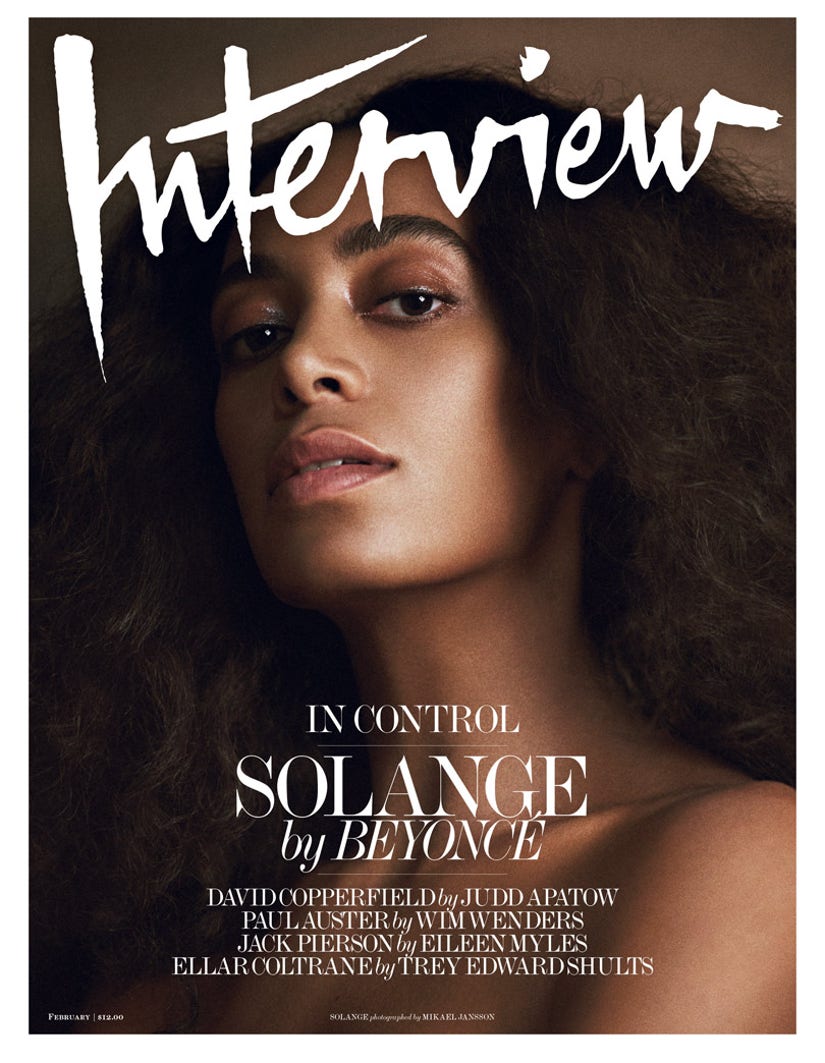 Mikael Jansson
Solange's Still Struggles with Being a "Strong Woman" in the Entertainment Business
"One thing that I constantly have to fight against is not feeling arrogant when I say I wrote every lyric on this album," she said when asked about the "misconceptions" of being labeled a strong woman."I still have not been able to say that. That's the first time I've actually ever said it, because of the challenges that we go through when we celebrate our work and our achievements."
She added that men still tend to get more credit for their work than women do in the industry.
"It's something I've learned so much about from you, getting to be in control of your own narrative," she continued. "And, at this point, it should be an expectation, not something that you're asking permission for."
It's Not Always Sisterly Love Between Bey & Solange
During a speed round of questions at the end of the interview, Beyonce asked how she did as a big sister to Solange.
"You did a kickass job. You were the most patient, loving, wonderful sister ever," she praised. "In the 30 years that we've been together, I think we've only really, like, butted heads ... we can count on one hand."
Unfortunately, one of those times was caught on video at the Met Gala back in 2014, but the two didn't get into that.
"I was expecting something funny, but I'll take it," Bey replied.