Ellen DeGeneres was caught kissing Ryan Gosling … on the cheek, that is.
"They just released a behind-the-scenes trailer, and it turns out, Emma Stone was not their first choice," Ellen said.
The fake trailer of the whimsical romantic musical from director Damien Chazelle features Ellen playing opposite Ryan Gosling, Emma Stone's actual co-star in the film. Gosling hilariously sweeps Ellen off her feet while she plants a kiss on his cheek, all while Chazelle explains his thought process behind who he wanted to act in the film.
"When we were casting up the movie, part of the appeal to me was that you know they're going to be a couple," he said. "You can see them and imagine them together. It was like Fred and Ginger or Bogart and Bacall — a classic Hollywood screen couple."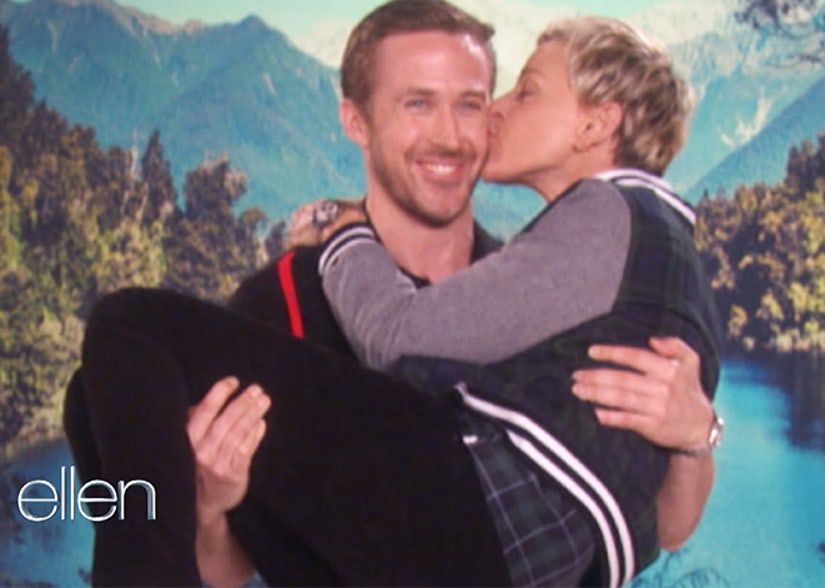 "The Ellen DeGeneres Show"
The film's producer Marc Platt added: "You have two actors who have an on-screen chemistry that I think is one for the ages,"
"La La Land" absolutely dominated earlier this month at the Golden Globes, snagging a total of seven.
Wonder how Ellen would've stacked up against Emma's take-home for Best Actress.