"Modern Family" star Ariel Winter has grown up on camera and under the scrutiny of the public eye. But luckily, co-star Sofia Vergara played a key role in helping the actress survive and thrive after her body "changed drastically overnight."
"Growing up in the spotlight was quite possibly the worst for my self-esteem," Winter told SELF. "I had a hard time finding confidence within myself. When I started ['Modern Family'], I had a completely different body than what happened overnight at 12 years old. I was stick thin, I had no chest, I had no butt — I had nothing. I was totally flat, and I was so sad about it."
"Then automatically overnight, my body changed drastically," she said. "I was a D cup and had a bigger butt, and my waist was expanding. Everything was getting bigger. I automatically got this hate and judgment online."
Winter later got a breast reduction, proudly showing off her scars from the surgery in an photo shoot for SELF:
As painful it was for Winter to hit puberty while appearing on TV, she's grateful because she met "role model" Sofia, who helped her build her self-confidence.
"She could see that I was struggling a little bit with how to deal with my body, and was always trying to give me advice, like, 'Here are some brands that would look good on our body type,' or 'Wear whatever you want, and feel good about yourself.'"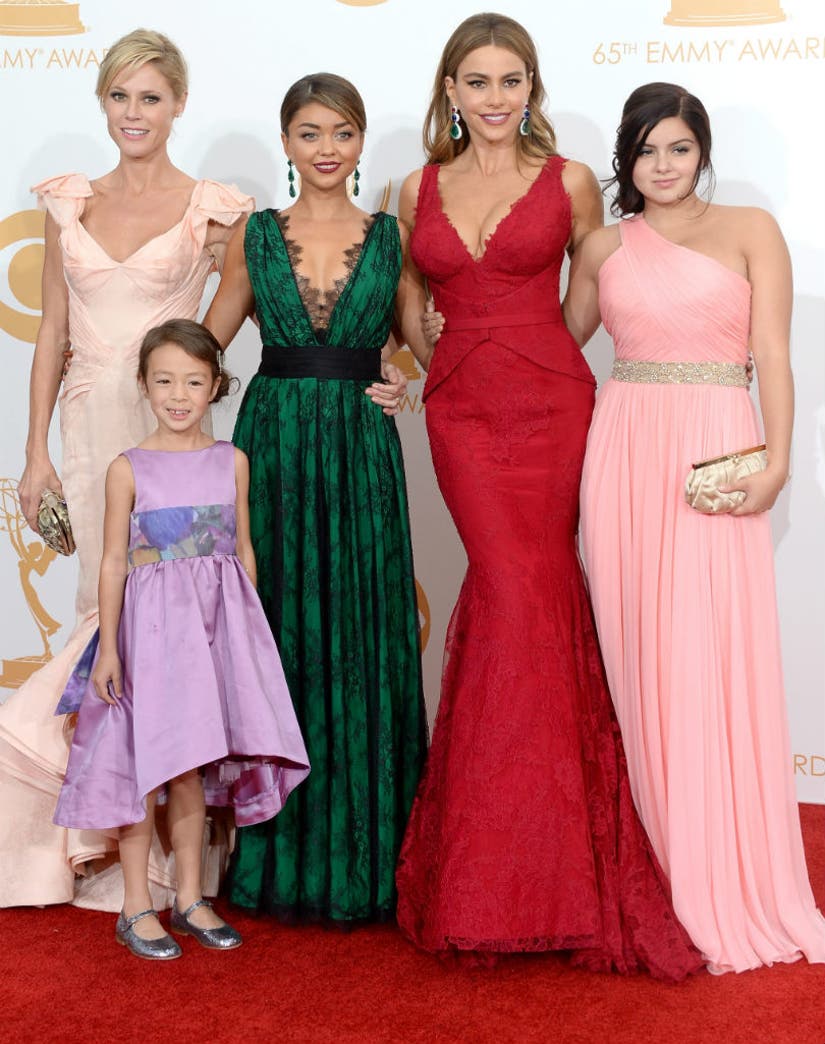 Getty
Winter also credits older sister and legal guardian Shanelle Workman with helping her come to terms to with her body's changes.
Despite a strong personal and professional support system, Winter still faces harsh criticism and online body shaming. But thankfully, she uses her haters as motivation.
"It was hard for me in the beginning to deal with people's comments and deal with everybody having an opinion on absolutely everything I did," she said. "It was hard for me to not fall prey to wanting to change the way I felt and the way I did things and the way I looked because of what other people said. But as I got older, I started to realize that as long as I'm positive in my life and as long as I feel good about my decisions and stick to how I feel and the things I want to do, that's what's most important. And that's what's going to get me through in life."