Chelsey Reist is the newest series regular on The CW's hit post-apocalyptic series "The 100." TooFab caught up with actress to chat about what viewers can expect next for her character Harper.
Season 3 left fans with a lot of unanswered questions, and now Reist's character Harper joins the team amid almost-certain environmental disaster. Black rain is coming and soon the Earth will be almost completely uninhabitable. But not everything is all bad for Harper as we see a relationship growing with Monty (Christopher Larkin) and fans are already labeling the two "Marper."
Here is what TooFab learned during our interview with The CW star:
The Feb. 22 episode of "The 100" will be a big one. The black rain is here and there may not be as much time left as they thought.
"Radiation is here. We're seeing Jasper wanting to die almost. He's saying, 'The world's going to end anyway, so why not just live it up.' We thought we had so much space to hide people in Arcadia, now we're finding out we can only fit 100. Of course Clarke made this list, and now the rain is here. Things get tense. It's the first time we've been this close to death. It's the first time radiation is here on our door step," Reist told TooFab.
Reist also gave us some insight into where the rest of the season is heading and the coming shift in alliances.
"Every other season has been us fighting each other. The delinquents are fighting the adults for power, sky crew is fighting, tree crew are fighting, every clan is fighting. This is the first season that the enemy is the Earth. So instead of fighting each other, we have to start fighting to work together," she said.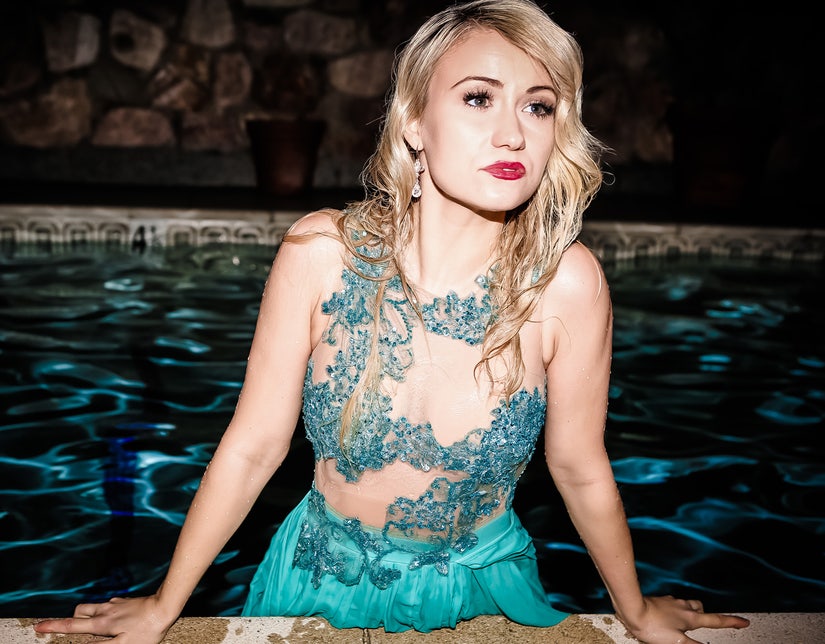 Sami Drasin
On Harper and What's Next for 'Marper'
"I read the name Harper and thought 'Oh my God, I'm a Harper,'" Chelsey said of her instant connection to the character. She attributes this to her character's hardheadedness and ability to never give up through any adversity. We've seen Harper be betrayed by the adults, imprisoned in the sky, kidnapped and tortured at Mount Weather, but "she just keeps rising again and finding the audacity to love again, to trust again."
Fans have noticed that a relationship is brewing between Harper and Monty and though it may seem hard for Harper to trust again, we are excited to see what happens with "Marper."
Reist said: "We'll see a bit of what they like about each other or maybe what they don't... Any other show you just watch characters fall for each other, but in this show characters are falling for each other and the world is ending."
When she first landed the role of Harper in Season 1, Reist was told it was going to be a one and done deal. What initially attracted her to the role was Harper's inevitable death at the end of that episode.
"She was supposed to vomit to her death. It's something I do often, is die. It's something I enjoy so thoroughly, but that's what drew me to it: a fun chance to play such a dark scene," Reist told TooFab.
But a twist of fate swooped in and by the end of filming that night, Reist noticed a background actor got her big vomit scene. She was not going to walk off the show without her big moment.
"They called me back three episodes later, and then for Season 2, and back for Season 3. Now I'm a series regular in Season 4!"
Reflecting on how she got to where she is today, Reist credits it all to "a weird mix of hard work, luck and the good graces of the writers and producers."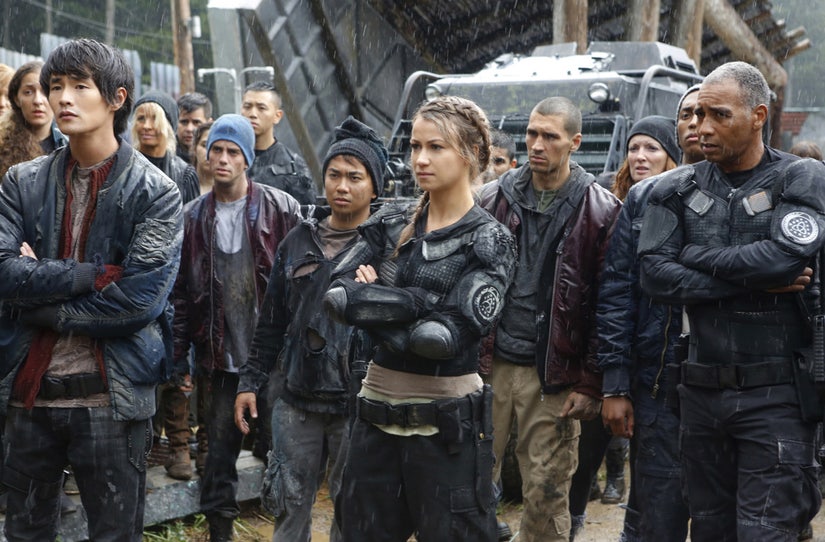 CW
Reist grew up dancing from the early age of 3 and it didn't take long for people to take notice of her talents.When she was in the 6th grade, Reist was dancing 3 to 4 hours a day and competing in dance competitions when Disney came knocking. She and her elite ballet academy were invited to dance in the Disney World parade alongside Cinderella and Belle.
"I remember it was so hot. It was one of their record-breaking hot days," Reist said of dancing at Disney World. "Part of the dance required us to lie on our stomachs and hop up. And we burned our skin, it was so hot. But, [dance is] something I've always loved."
Even now, at 30-years-old, Chelsey still incorporates dance into her everyday life and in her role of Harper. "When I first started creating the Harper role, it was really important to me that she had fantastic posture. It just embodies the sense of strength and confidence to me, which I believe she has," she said.
The CW's 'The 100' airs Wednesday nights at 9 p.m. ET/PT