After hosting a late-night Oscar special for the past 11 years, you'd think Jimmy Kimmel would be nonchalant about hosting the actual ceremony this Sunday, but the funnyman is actually pretty nervous.
So nervous, in fact, he told "Good Morning America" that he wakes up "in the middle of the night thinking about it sometimes" and that his "blood pressure is through the roof."
The "Jimmy Kimmel Live!" host has been making the media rounds to talk about hosting his biggest award show yet, teasing what he wanted to do and what he's actually going to do. Here are seven things we know so far:
1. He planned on giving Meryl Streep a live animal.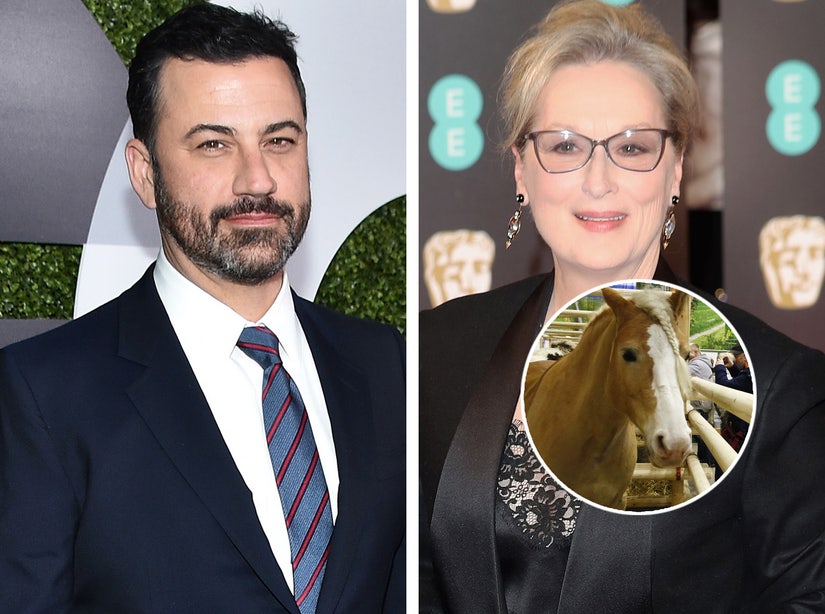 Getty
Kimmel says wife Molly McNearney, who is a "Jimmy Kimmel Live!" writer, is his secret weapon. "I need her to help me write jokes," Kimmel said during his "GMA" appearance.
McNearney has already shot down a few of Kimmel's wildest Oscar ideas, including presenting Meryl Streep with a pony. "This is Meryl Streep's 20th nomination. I thought it would be funny to give her a pony. At first [Molly] thought, 'I could probably hold a pony on leash for three hours,' but she came to her senses and thought that was not a great idea."
2. If he could go back in time, he'd sabotage past Oscar hosts.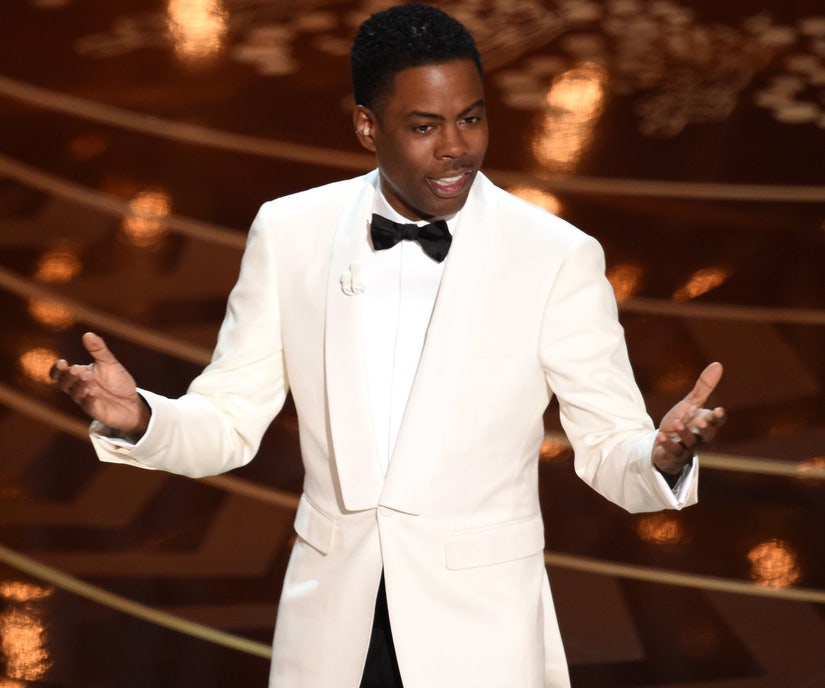 Getty
"What I would've loved is if the last 14 Oscar hosts had bombed miserably. That's my dream: Get in a time machine and go back and ruin the Oscars for all those hosts," he said on "GMA."
Kimmel's predecessors include Chris Rock (who hosted last year and in 2005), Billy Crystal, Seth MacFarlane, Hugh Jackman, Steve Martin, Neil Patrick Harris, Ellen DeGeneres, Whoopi Goldberg, Chevy Chase, David Letterman, Johnny Carson and Bob Hope.
3. He plans to feed off the audience's vibes.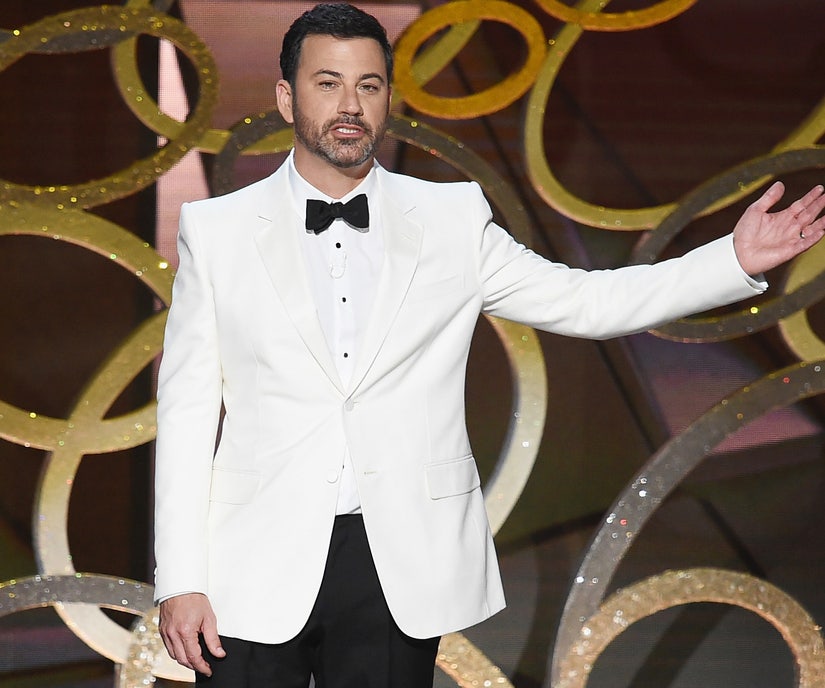 Getty
"The first time I hosted the Emmys, I learned a lot about the audience there, and I suspect that the same thing will be true for the Oscars – and really, it's been true for every award show I've hosted," Kimmel said to CNN. "Everyone is a little bit different, and you don't really know how they're different until you walk on that stage."
4. He's always wanted to host the Academy Awards but never thought he would.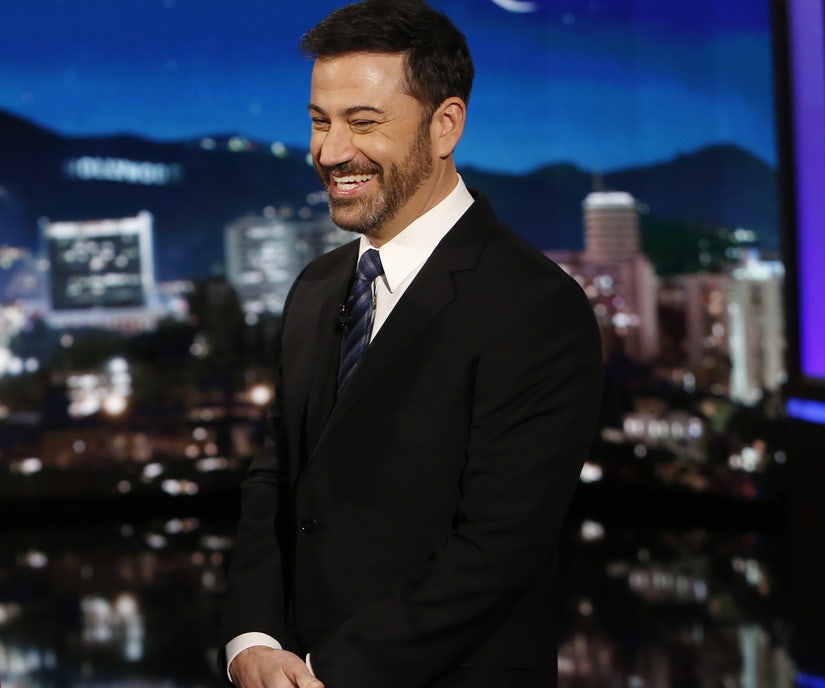 ABC
Although Kimmel has hosted several ever award shows in the past, this will be his first time headlining Hollywood's biggest night.
"It's something I was hoping to be asked to do, but I didn't necessarily ever want to do it," Kimmel told CNN. "I know all the baggage that comes along with it and the work that comes along with it, and also the criticism that inevitably also comes along with it. I wanted to do it but I've also feared doing it – and I still fear doing it."
Kimmel's résumé includes hosting the 2016 and 2012 Emmy Awards, as well as the 2007 ESPYS and the American Music Awards a total of five times, the "Comedy Central Roast of Pamela Anderson," and for the past 14 years, his own ABC late-night show, "Jimmy Kimmel Live!"
5. Matt Damon better hope he doesn't win for "Manchester By the Sea."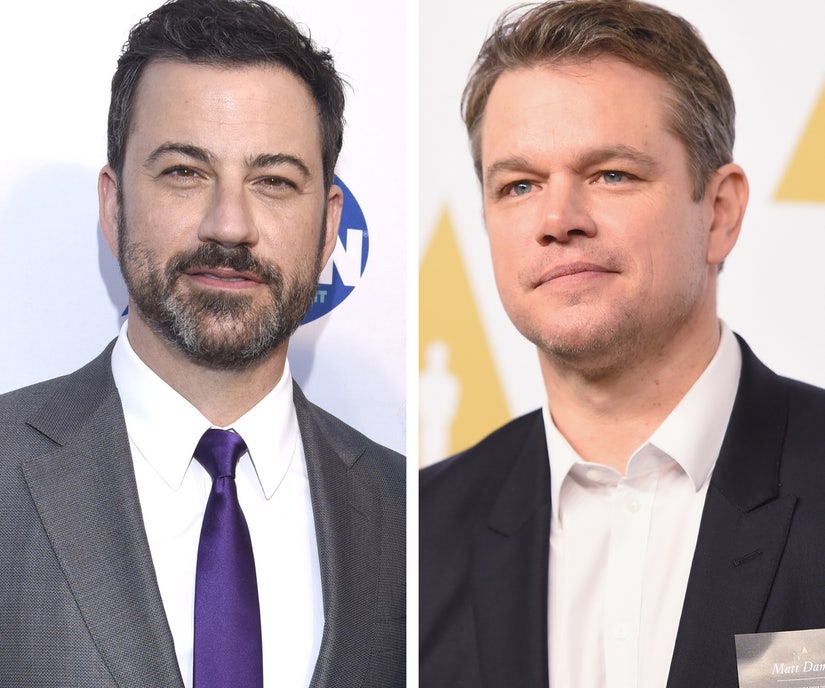 Getty
Kimmel said he wouldn't react too well if his frenemy won a Best Picture Oscar for producing nominee "Manchester by the Sea," starring Casey Affleck.
"I'm gonna hit him over the head with the Oscar," Kimmel told CNN. He said in his "GMA" interview, "I don't want the film to lose, I want him to lose."
Kimmel also Instagrammed a photo of himself drawing a mustache and devil horns on the photo of Damon that's saving the actor's seat for Sunday's bash. The 44-year-old comedian captioned the shot: "Best Picture Vominee Matt Damon #Oscars."
Waiting for your permission to load the Instagram Media.
6. He says his most difficult challenge that night will be finding a place for politics.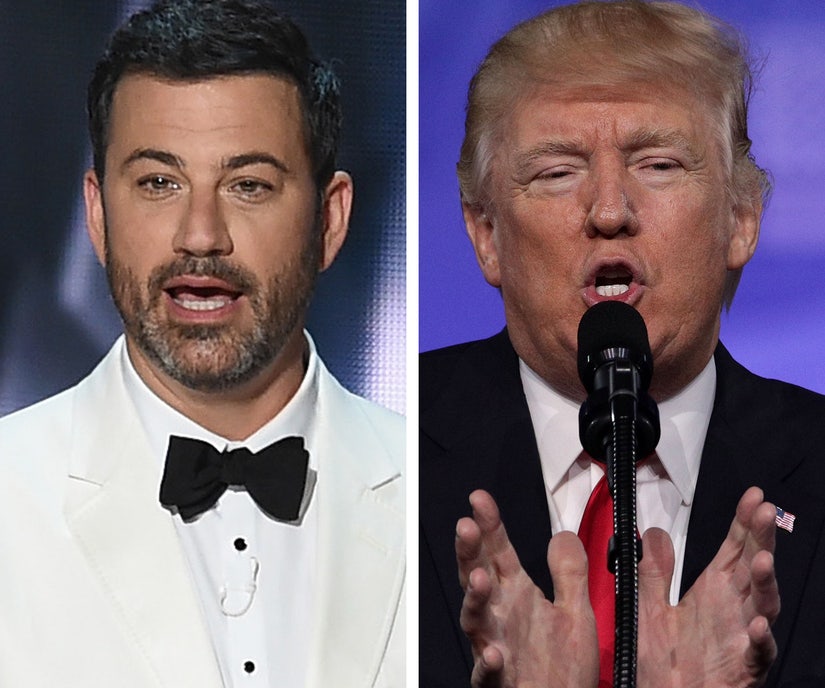 Getty
"There definitely is a point at which that becomes too much," Kimmel told the Las Vegas Sun. "There's also a point at which it becomes too little. And finding that balance is, for me, the most difficult hurdle when it comes to this broadcast. We don't know what our mood in this country is going to be on Sunday. We seem to be in a very temperamental period. We're having wild mood swings as a nation right now. Hopefully, everyone will be in a good mood that night."
Kimmel told CNN that while his opening monologue won't be all political, he wants to "talk about what other people are talking about, and [politics] is definitely what people are talking about right now."
7. He cares about what people think.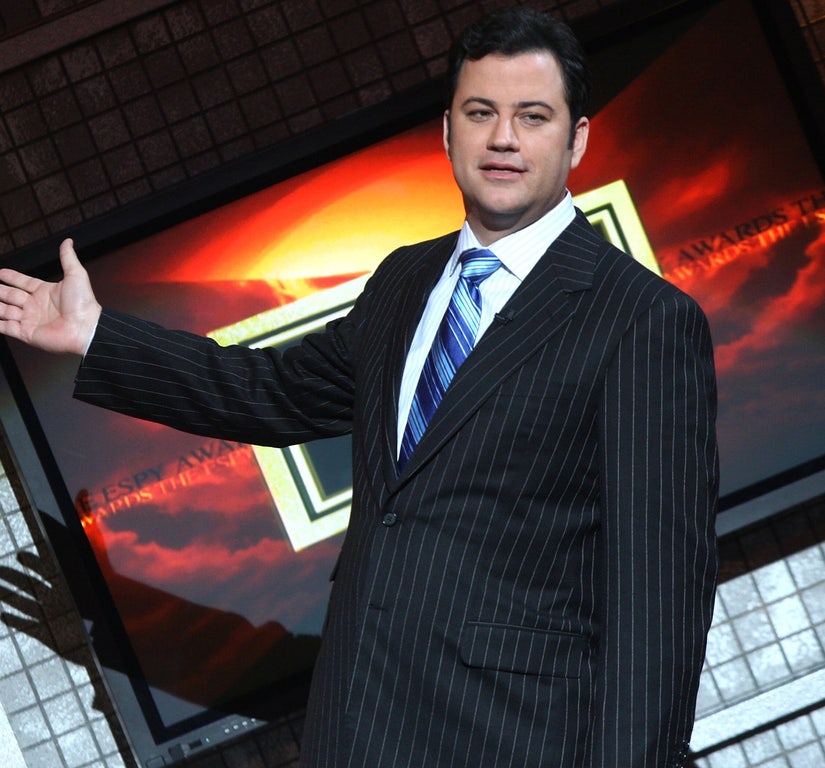 Getty
Kimmel told ABC7 that he hopes to impress more people than just his mom. "I just want to go out there and be funny and have everyone say, 'Wasn't he wonderful!' – and not just my parents – regular people who don't know me. That's my goal."