Thursday night marked a new chapter in the ongoing saga of "Nashville" on CMT. After a mid-season hiatus, the ABC transplant picked up the second half of Season 5 without its main star. Connie Britton, who played country music legend Rayna James, asked to be let out of the show, and her character died in the first half of the season. It's a tough spot to be in for any show, so fans were watching carefully to see how story threads would pick up and continue without her.
Wild child Juliette Barnes, played by co-lead Hayden Panettiere, took on a softer, mentor role, while Charles Esten's Deacon Claybourne carried the majority of the emotional load as Rayna's widower now raising her two children alone. Not every storyline fell under the shadow of Rayna's death, but it was a major presence for younger daughter Daphne (Maisy Stella) and will continue to inform stories of Rayna's family for awhile.
Most importantly, though, the aftermath is being handled well and as just a portion of the soapy saga's plots. There's the issue of Scarlett's (Clare Bowen) baby, drama at the record label, and the flop of Juliette's new album to address as well. It's a good sign that this show can weather this loss as there are enough rich characters and stories to tell even in her absence. Rachel Bilson will also be joining to flesh things out. CMT has given it a show of faith as well, last month renewing it for a sixth season.
But where "Nashville" is succeeding, there have been many shows that have not done as well when faced with this creative dilemma. A surprisingly large number of shows have tried to carry on without their lead actor or actress, and it's not always as easy as just swapping actors in the same role as "Bewitched" pulled off when Dick Sargent took over for Dick York after five seasons.
Some actors died suddenly, forcing a change, while others left their shows over contract disputes or the allure of silver screen dollars. But whatever happened, the show's creators were left scrambling to figure out how to carry on, with some failing miserably. Here are 27 shows that found a way to move on, starting with the worst of the bunch.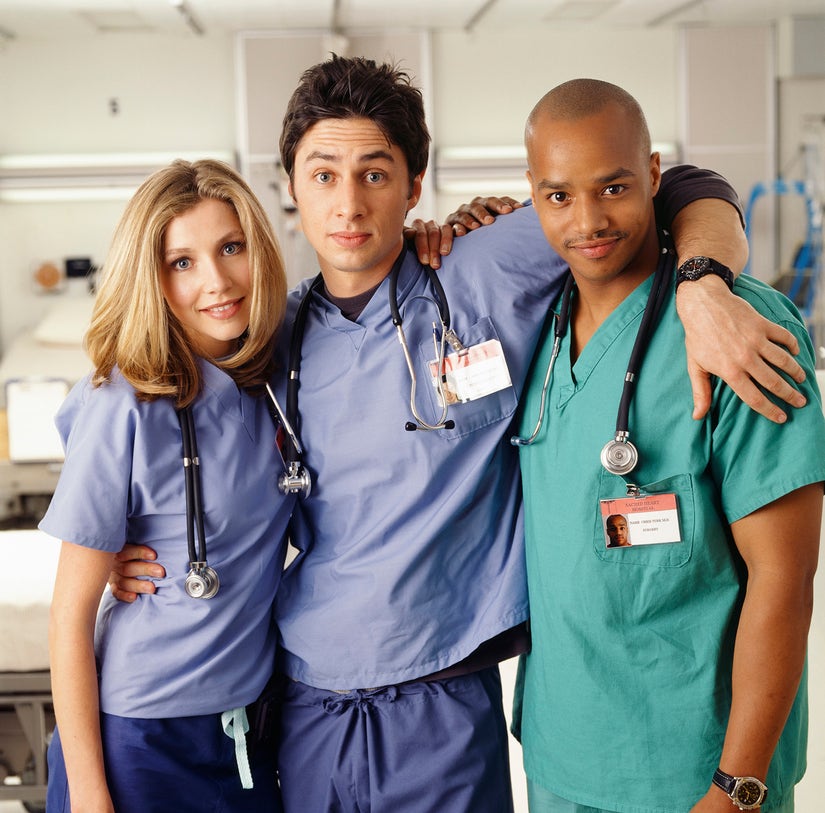 Getty
Who Left: Almost everyone left after Season 8
What Next?: Show revamped to focus on new interns at a medical school
This was more than just a lead performing leaving a show, but a mass exodus. Only John C. McGinley and Donald Faison returned in what was essentially a spin-off show billed as Season 9. We got Eliza Coupe and Dave Franco out of it, but it was awful and cancelled after Season 9.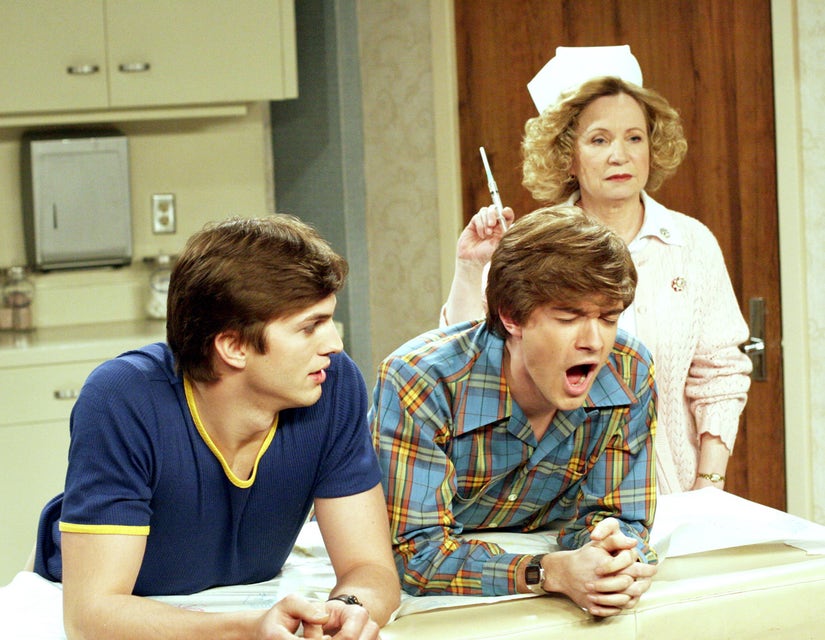 Everett Collection
Who Left? Topher Grace & Ashton Kutcher quit after Season 7
What Next? Seth Meyers' brother Josh Meyers hired as replacement
Grace's Eric was the heart of the show and Meyers was a pale and poor imitation. Without the heart and the goofball (Kutcher's Kelso), the rest of the cast couldn't hold it together … plus, why would Eric's parents still be a key part of the cast if he's not? Put out of its misery after Season 8.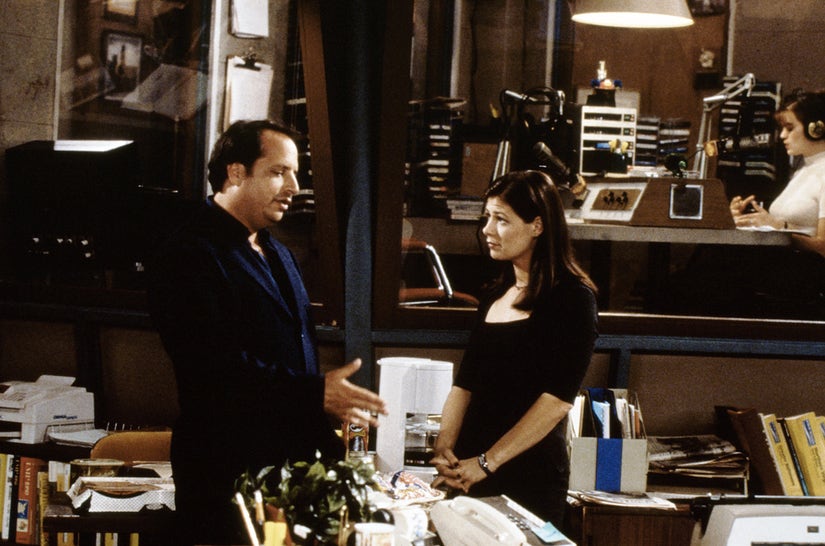 Everett Collection
Who Left? Phil Hartman killed after Season 4
What Next? Jon Lovitz hired as replacement
While they shared an 'SNL' pedigree, Lovitz was a poor replacement for Hartman's Bill McNeal. He never gelled well with the tight ensemble, and his schtick just didn't work in this setting. Never a ratings hit, the show was cancelled after its fifth season.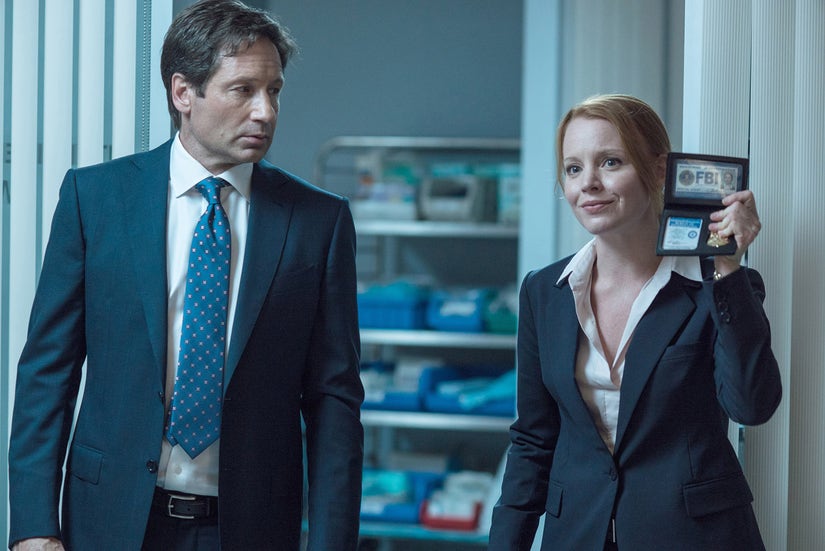 Everett Collection
Who Left? David Duchovny left after Season 7
What Next? Robert Patrick hired as replacement
Duchovny and Gillian Anderson's relationship was at the heart of the show, so it was a massive blow when he left that it never recovered from. Anderson reduced her involvement in Season 9, further weakening the show which added Annabeth Gish. The new leads didn't connect with fans and Season 9 was its last, until its recent revival with Duchovny and Anderson back at the forefront.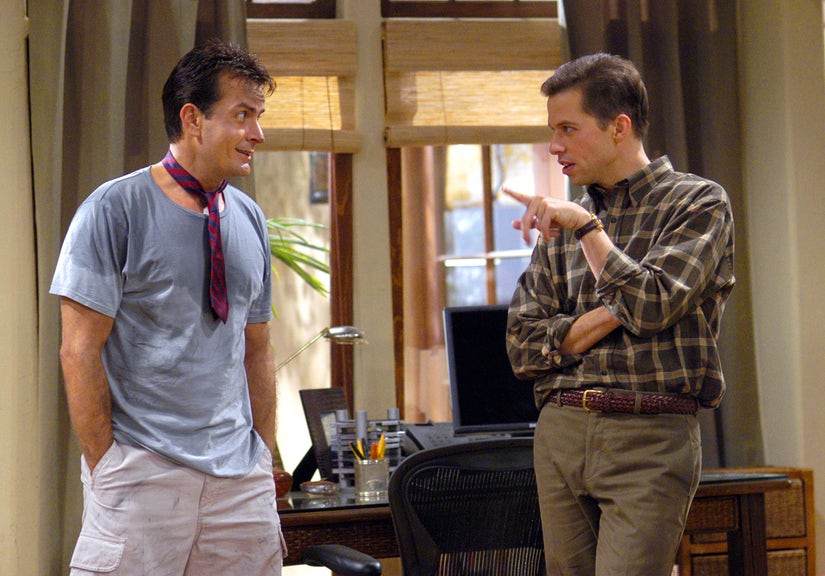 Getty
Who Left? Charlie Sheen left after Season 8
What Next? Ashton Kutcher hired as replacement
Kutcher's Walden Schmidt was a very different character when he entered television's top comedy, and it became an odd couple show with Jon Cryer. Cryer's son (Angus T. Young) was ultimately written out and what was left was more strange than funny most weeks. But it lasted four more seasons before declining ratings finally put it out of its misery after 12 seasons.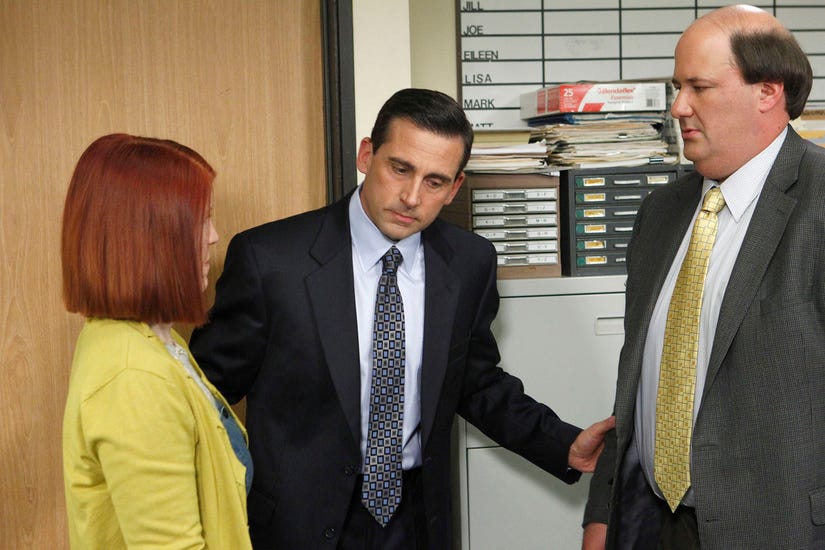 Getty
Who Left? Steve Carrell left after Season 7
What Next? James Spader hired as replacement
Luckily, the ensemble was strong by this point, because Spader never quite fit in. He only lasted one season, as after that they stuck with the ensemble. But it just wasn't the same without Michael Scott, and the show came to a satisfying conclusion (with Carell) after Season 9.
21. '8 Simple Rules for Dating My Teenage Daughter'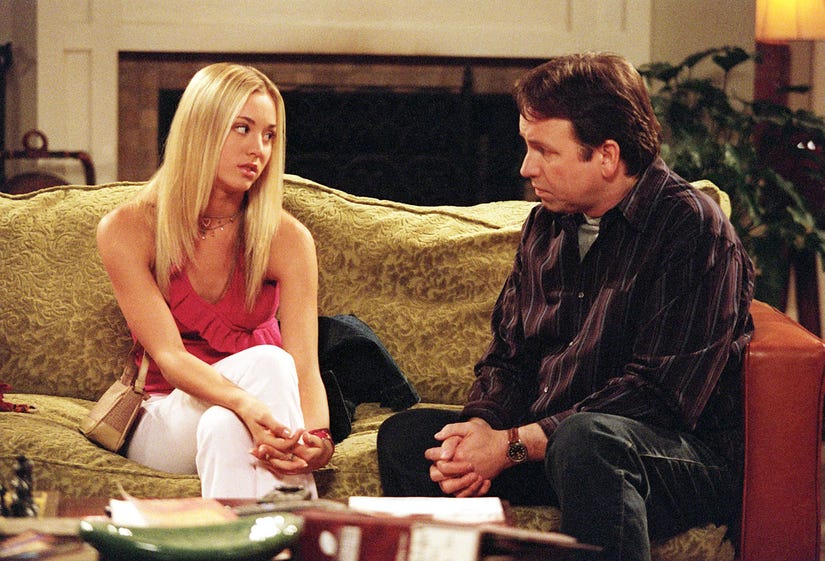 Everett Collection
Who Left? John Ritter died during Season 2
What Next? James Garner and David Spade hired as replacements
While the show handled the grieving family beautifully, having Ritter's character also die suddenly, the additions of Garner and Spade did little to help the show, and changed the tone in a less heartwarming or funny direction. Perhaps it's because it was Ritter's show and hadn't yet really found itself as an ensemble piece, it never really worked without him and was cancelled after Season 3.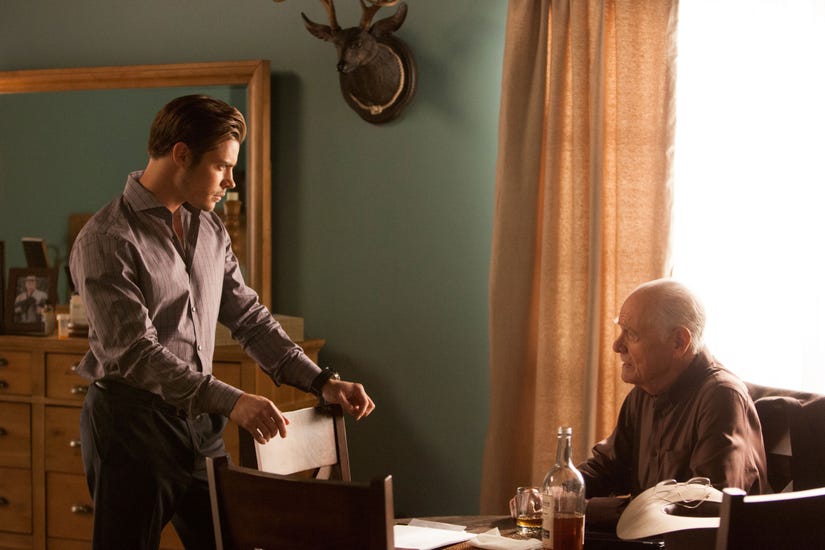 Everett Collection
Who Left? Larry Hagman died during Season 2
What Next? On-screen son Josh Henderson stepped up
Through two iterations of the show, Hagman's J.R. Ewing chewed scenery like a legend. He was impossible to replace, and Henderson didn't have the presence to own that machiavellian manipulation the way Hagman could with a smile and a wink. The show paled in his absence and was cancelled after Season 3.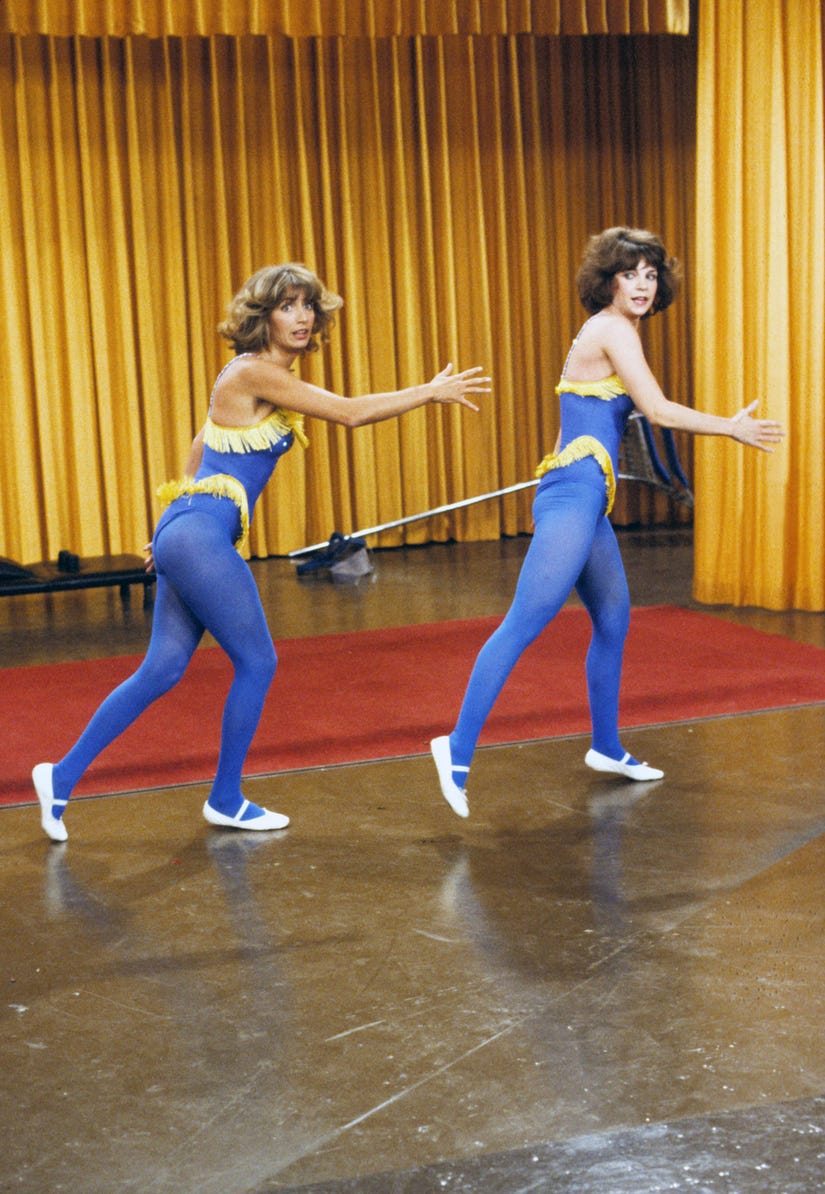 Everett Collection
Who Left? Cindy Williams left during Season 8
What Next? Penny Marshall carried on alone
Laverne without Shirley made little sense logistically, and less sense on the screen. Marshall was very funny as Laverne, but this was a buddy comedy minus her buddy, so the season just felt weird. Despite solid ratings, the network cancelled the show after this season rather than move production to New York to accommodate its remaining star.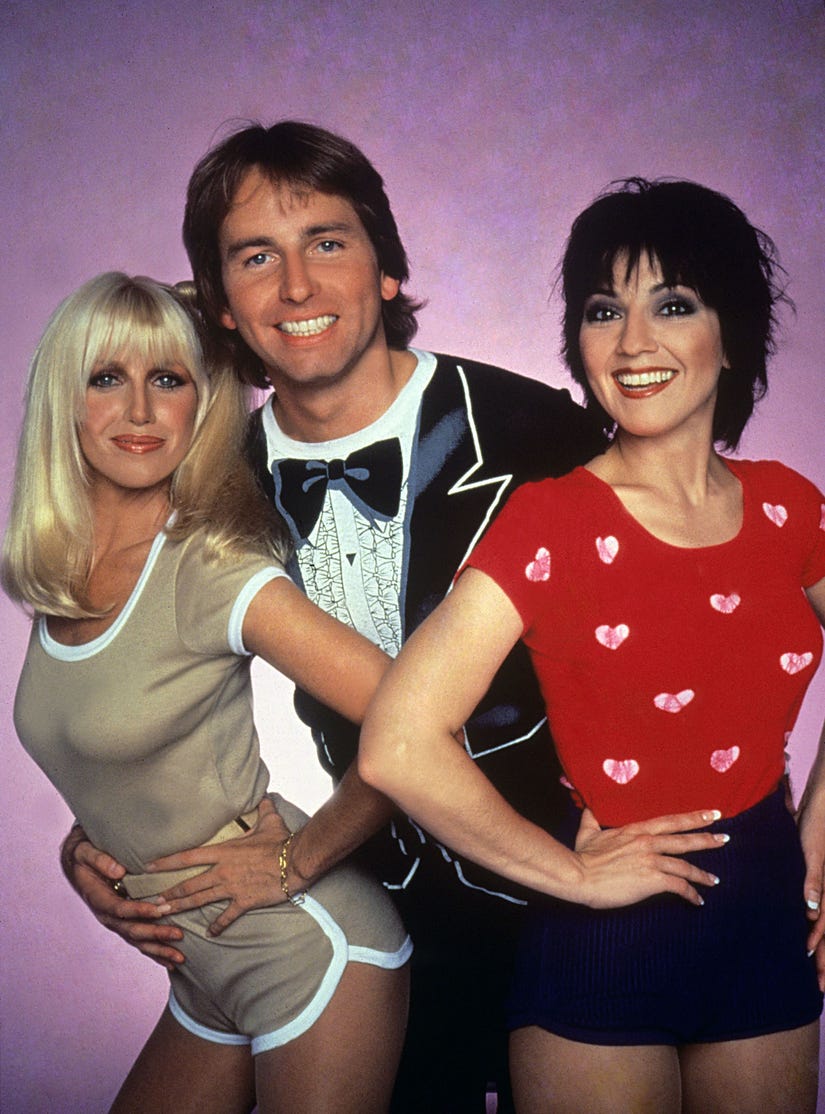 Everett Collection
Who Left? Suzanne Somers left after Season 5
What Next? First Jenilee Harrison, then Terri Alden hired as replacements
Somers was the breakout star of the ensemble comedy, but the network refused to meet her demands, gave her a diminished role in Season 5 and then was able to replace her twice. Harrison took over for two seasons, and then Alden finished out the run. John Ritter and Joyce DeWitt were the steady rocks that kept the show solid through eight seasons, but they never had the same strength of chemistry they shared as a trio with Somers.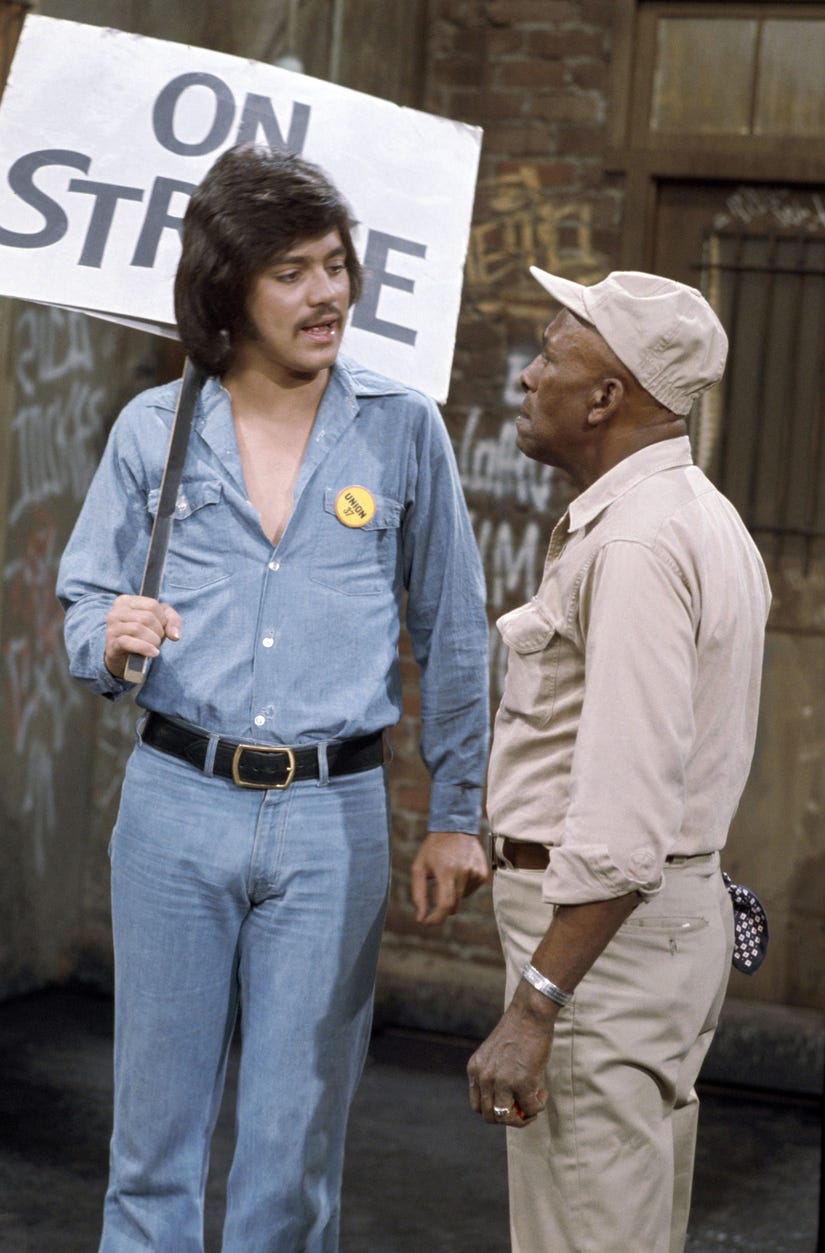 Everett Collection
Who Left? Freddie Prinze committed suicide during Season 3
What Next? Gabriel Melgar hired as replacement
Melgar played 12-year-old Raul, who connected with "the Man" (Jack Albertson) in a completely different way than Prinze's adult Chico. In the fourth and final season, Chico's death was revealed, but the show wasn't the same without the relationship between Albertson and Prinze and dropped out of the top ten in ratings.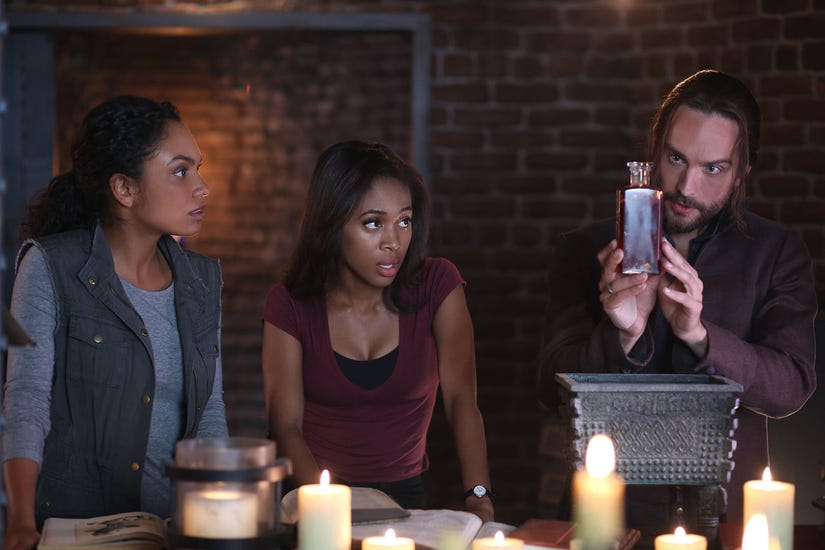 Everett Collection
Who Left? Nicole Beharie after Season 3
What Next? Janina Gavankar hired as replacement
More than just Gavankar, the show was completely retooled for its fourth and ultimately final season. Tom Mison's Ichabod Crane relocates to Washington, DC to continue his work with an almost entirely new supporting cast. Ratings declined as the new setting didn't help, though, and Mison lacked the same spark with Gavankar, and the show was cancelled after its fourth season.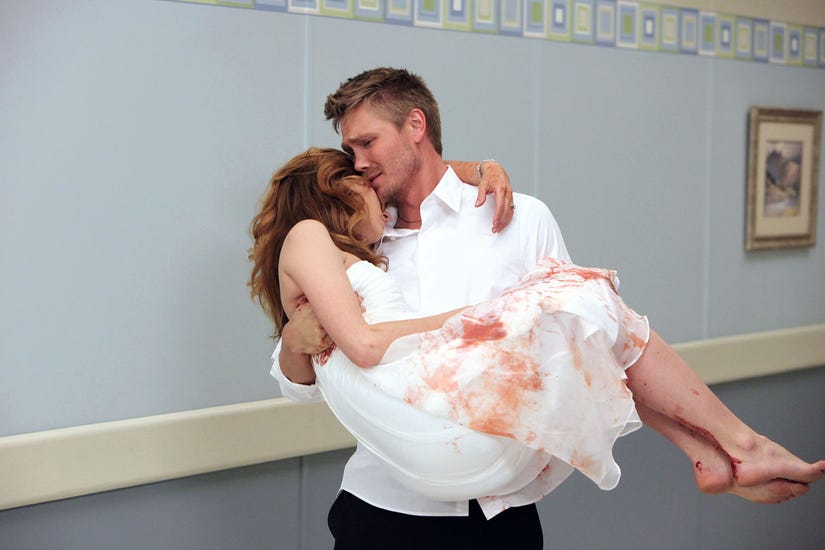 Everett Collection
Who Left? Chad Michael Murray and Hilarie Burton left after Season 6
What Next? Robert Buckley and Shantel VanSanten hired as replacements
The show jumped fourteen months ahead to try and smooth over their departures, but fans didn't like losing the central couple of the series for the past six years. The new replacements were not received warmly, but as it was such a large ensemble by this point, the show maintained high ratings and lasted through Season 9.
14. 'The Vampire Diaries'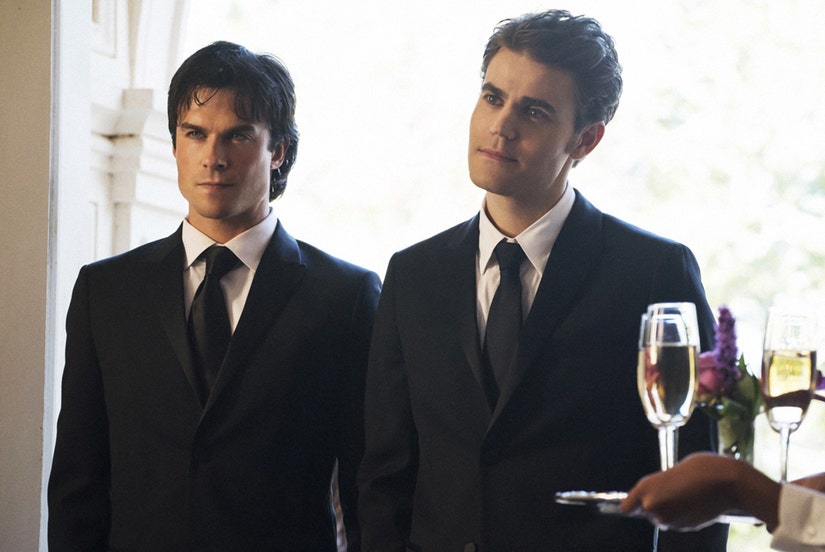 Everett Collection
Who Left? Nina Dobrev left after Season 6
What Next? Ensemble carries the show
No one was brought in to replace Dobrev, which proves how strong the ensemble had become by then. It simply dropped the central love triangle between her character and the Salvatore brothers (Paul Wesley and Ian Somerhalder). It helped that her character had in many ways become the most boring on the show, so it suffered little without her and continued as a solid performer through Season 8.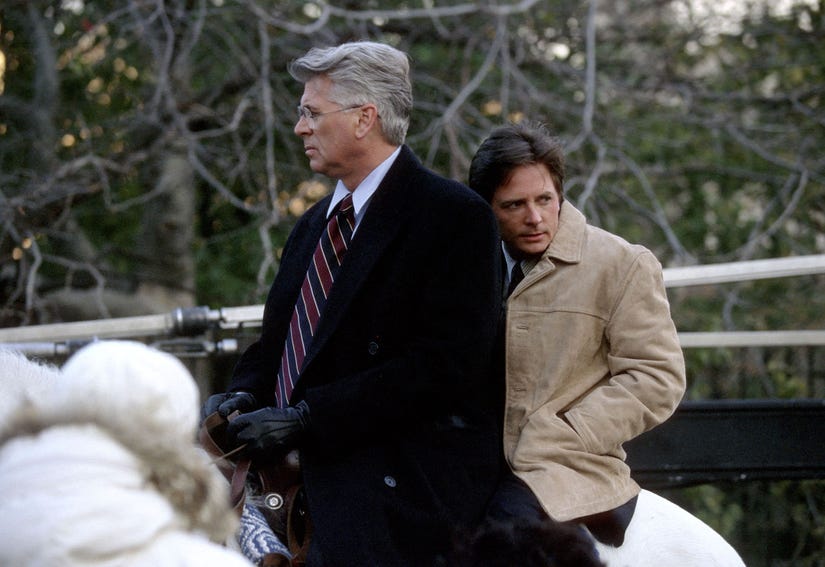 Getty
Who Left? Michael J. Fox after Season 4
What Next? Charlie Sheen hired as replacement
While a radically different character, Sheen's Charlie Crawford actually worked quite well for the political comedy. He sparred with co-star Heather Locklear, who'd joined in Season 4 to help Fox with the workload (Fox's Parkinson's was impacting his ability to work). While low ratings would ultimately cancel the show after Season 6, Sheen parlayed his work here into the lead on "Two and a Half Men."
12. 'CSI: Crime Scene Investigation'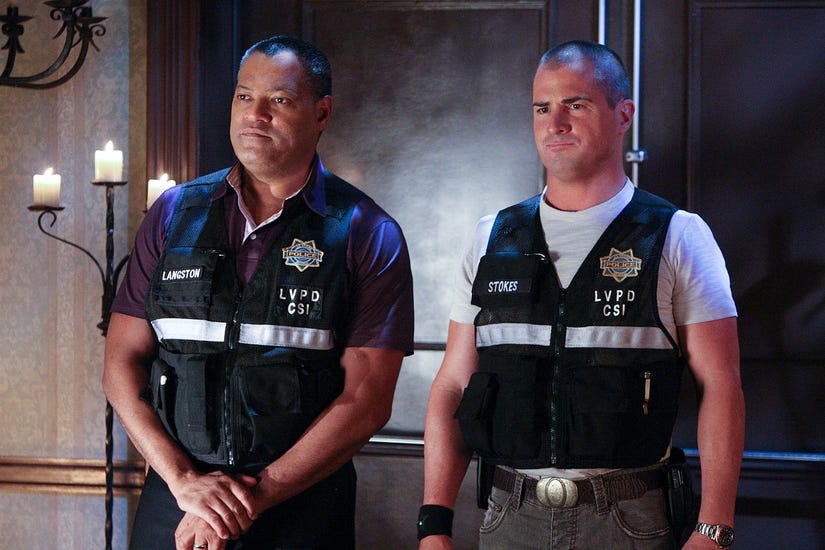 Getty
Who Left? William Petersen after Season 9
What Next? First Laurence Fishburne, then Ted Danson hired as replacements
As part of the procedural machine on CBS, the flagship series proved more than capable of surviving the loss of its lead twice in its run. Fishburne never quite fit in with the ensemble over three seasons, but Danson managed to settle in nicely and create a lighter vibe for the long-running show. It ran successfully through Season 15 with solid ratings throughout.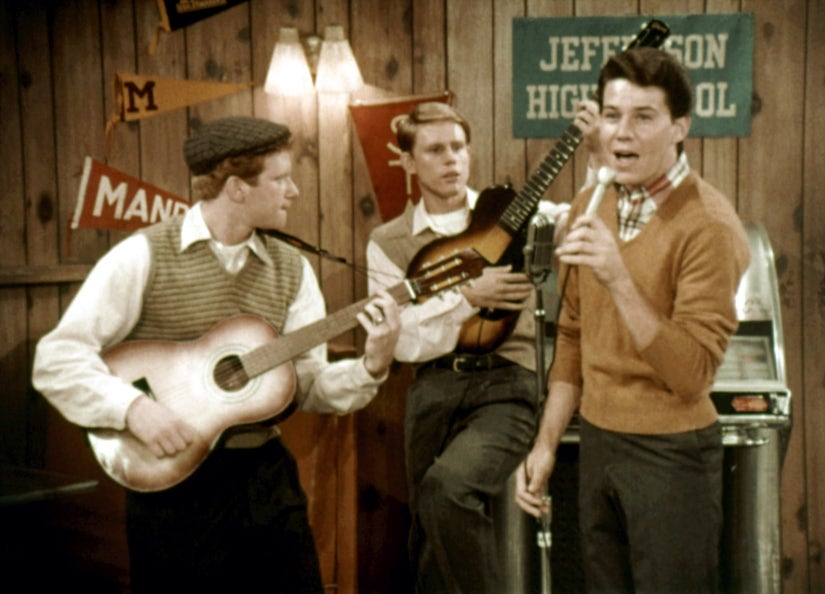 Everett Collection
Who Left? Ron Howard left after Season 7
What Next? Ted McGinley hired as replacement
Lucky for 'Happy Days,' Henry Winkler had emerged as the clear star of the show by this point, so while McGinley was his new foil, it didn't really matter. In fact, despite starting the series as the lead character, Howard's departure had virtually no impact on the show's ratings or continued success. Ratings finally took a dive and it would end after eleven seasons.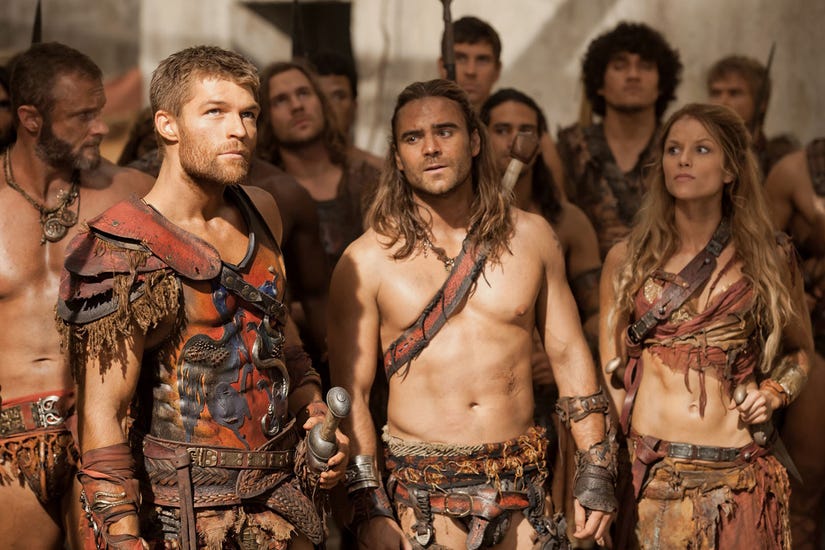 Everett Collection
Who Left? Andy Whitfeld died after Season 1
What Next? Liam McIntyre took over role
It was a terrible decision to make, as Whitfield was Spartacus, and so a new character wouldn't suffice. McIntyre was a different actor who made different choices in the role, but it was only jarring at first as the show's production value and the quality of his performance quickly made the role his own. The series successfully wrapped after three seasons.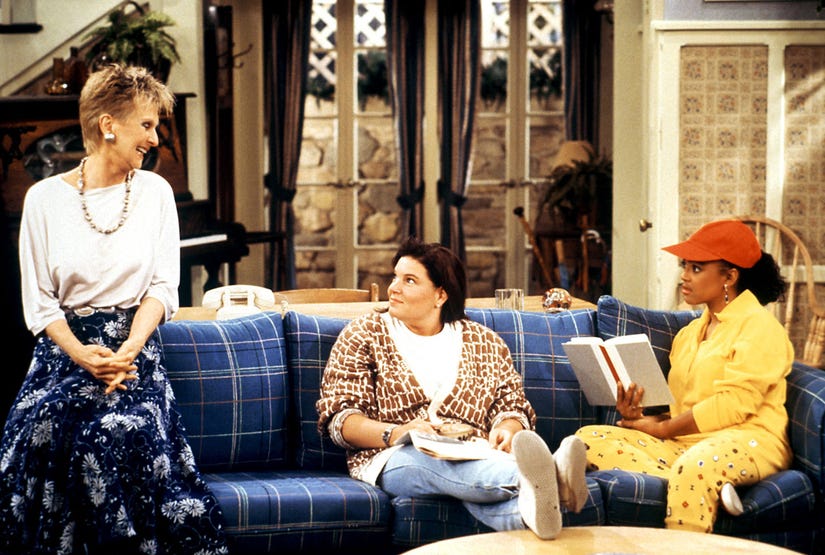 Everett Collection
Who Left? Charlotte Rae after Season 7
What Next? Cloris Leachman hired as replacement
The show didn't skip a beat with the addition of Leachman to the cast as the new mentor to the girls. In the preceding seasons, the foursome of Lisa Welchel, Kim Fields, Mindy Cohn and Nancy McKeon had become the central movers on the show over Rae, so her replacement had minimal impact. The show remained a ratings powerhouse, winding down after nine seasons.
The CW
Who Left? Claire Holt after Season 1
What Next? Ensemble carries the show
Holt has made several guest appearances, but the show has managed to survive quite well without one of its three "Originals," despite fan misgivings early on. Holt's agreeability in continuing to make appearances, and the fact that the pairing of Joseph Morgan and Daniel Gillies as her brothers is more compelling than her relationship with either has helped matters. The "Vampire Diaries" spin-off has been renewed for a fifth season.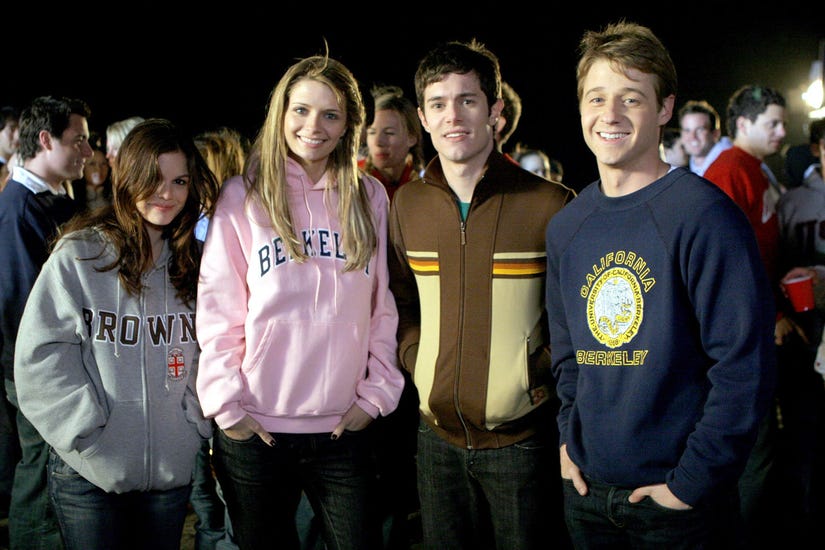 Everett Collection
Who Left? Mischa Barton after Season 3
What Next? Autumn Holland and Willa Holland hired as replacements
As a prime-time soap opera, 'The O.C.' was well equipped to deal with the dramatic death of Barton's Marissa Cooper. Her absence must have reinvigorated the writing team, as the show bounced back from a bad third season to bring some of their best episodes. But it didn't matter, as ratings were in the toilet and Season 4 would be its last.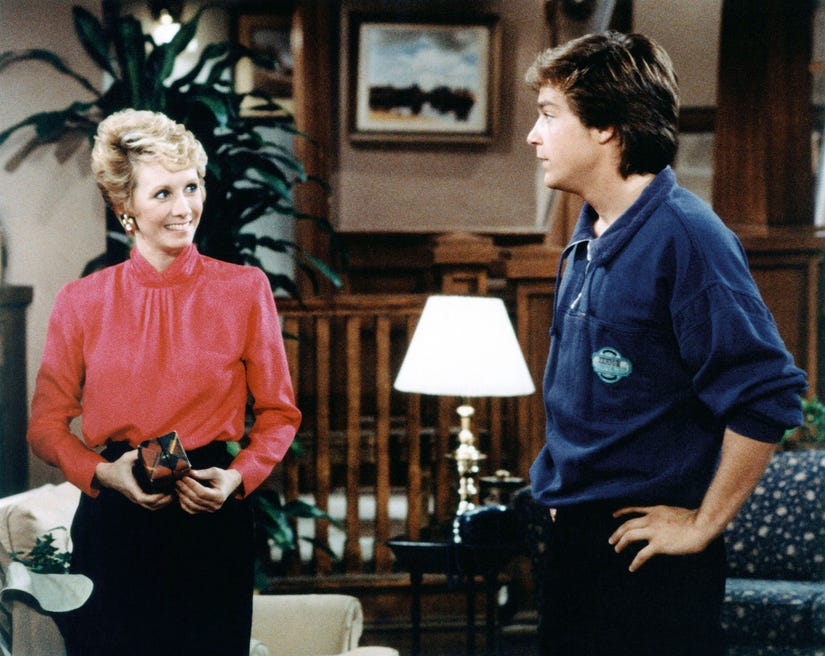 Everett Collection
Who Left? Valerie Harper after Season 2
What Next? Sandy Duncan hired as replacement
The most jarring shift, forcing two name changes (first to "Valerie's Family: The Hogans" and finally "The Hogans") and a huge shift in focus, this one succeeded because Duncan was a slam-dunk as the aunt helping the family grieve the shocking death of their mother. Plus, the show was shifting focus to Jason Bateman as son David anyway. It remained successful in the ratings through five seasons, and squeaked out a low-rated sixth after switching from NBC to CBS.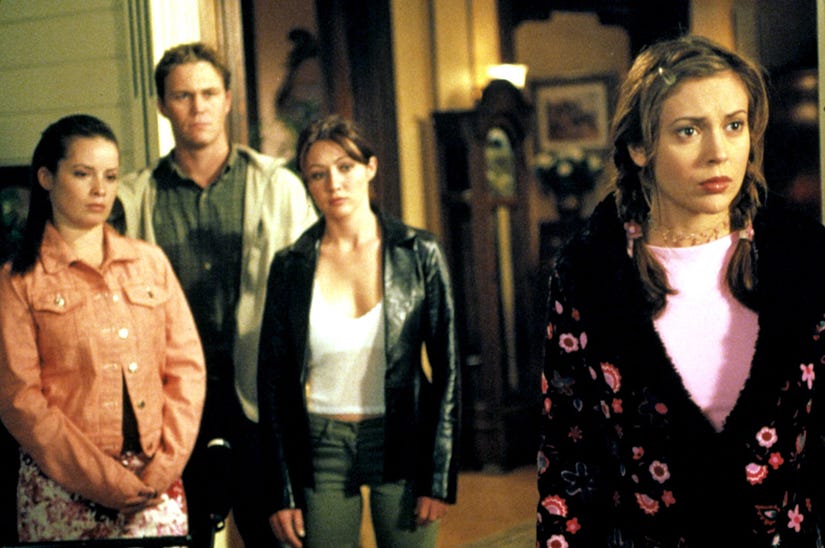 Everett Collection
Who Left? Shannen Doherty after Season 3
What Next? Rose McGowan hired as replacement
The "Power of Three" was jeopardized when Doherty left, but half-sister Paige (McGowan) saved the witchy sisters, and the show, from sudden death. The show was a huge ratings hit for the WB and stacked up 178 episodes, proving that so long as the sisters were all beautiful and they kept fighting evil, no one really cared who was on the show. The cult favorite ran through eight successful seasons.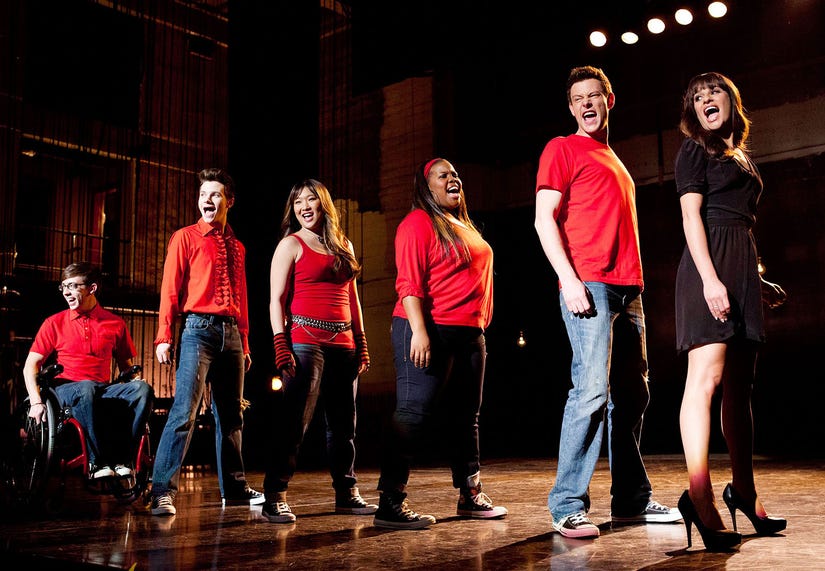 Everett Collection
Who Left? Cory Monteith died after Season 4
What Next? Ensemble carries the show
The male lead of the show was dating the female lead, Lea Michele, in real life, so his sudden death rocked both her world and the show that made them famous. The death and grieving of his character was woven into the fifth season of the show, and he remained a presence throughout its run. But with the kids out of high school, their stories wrapped in Season 6.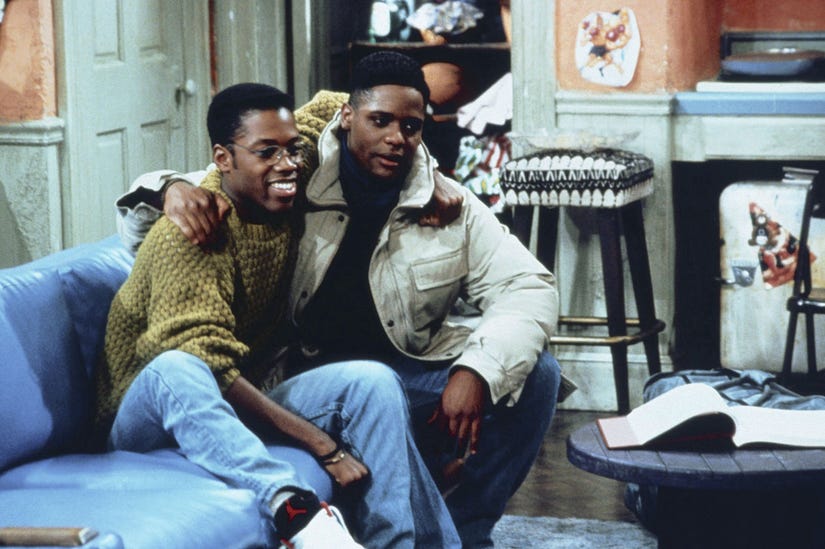 Everett Collection
Who Left? Lisa Bonet and Marisa Tomei after Season 1
What Next? Jasmine Guy and Kadeem Hardison elevated to central status
What started as a spin-off from "The Cosby Show" for Bonet became instead a culturally relevant show about students at a historically black college in the late 1980s and early 1990s. The show's ratings were not impacted by the change after the first season, and was the top rated show in black households for four years straight before finally ending its run after Season 6.
2. 'Law & Order: Special Victims Unit'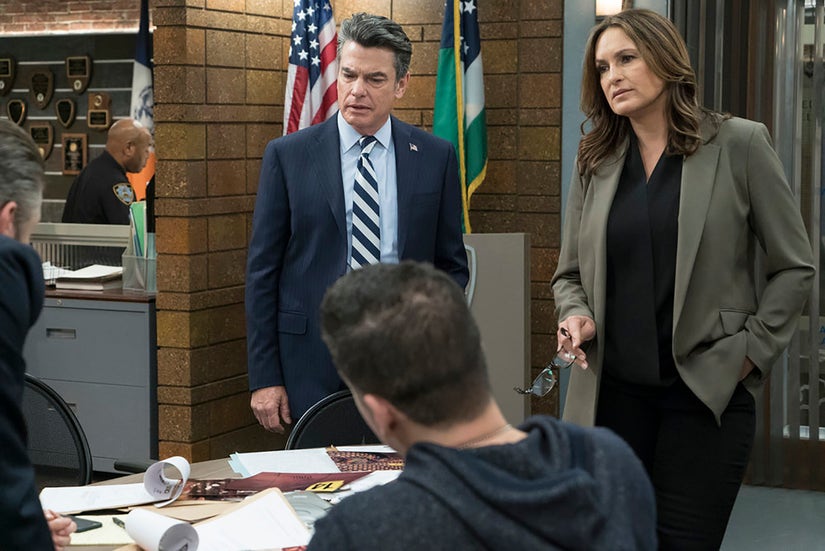 Everett Collection
Who Left? Christopher Meloni after Season 12
What Next? Mariska Hargitay carried the show
What started as a co-lead vehicle simply became a tour de force for Hargitay in the lead role after Meloni left. She has since made the show her own, and having just been renewed for a 19th season, remains one of the most powerful forces on television and the second longest-running scripted shows on television, behind only "The Simpsons."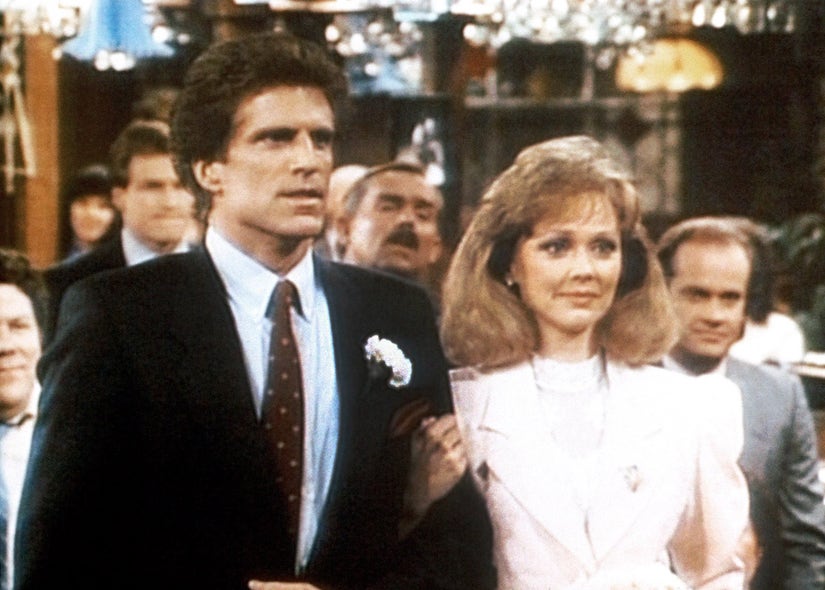 Everett Collection
Who Left? Shelley Long after Season 5
What Next? Kirstie Alley hired as replacement
This recasting created to eras of "Cheers": The Sam-Diane era an the Sam-Rebecca era. Both have their strengths, both were a part of classic television, and many fans are polarized one way or the other. It is a testament to the writers and both actresses that the show could lose half of its central will-they-won't-they relationship and not only survive it but create another one just as compelling. The classic sitcom remained a Top 10 hit through Season 11 thanks to its stellar cast and strong writing.