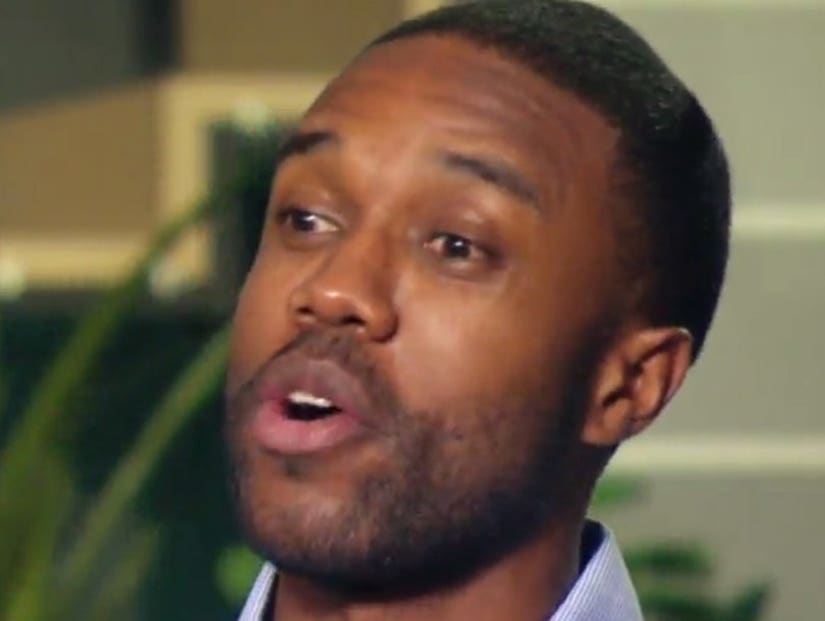 YouTube
DeMario Jackson is sharing even more graphic details about the alcohol-fueled night of poolside oral sex that temporarily shut down production of "Bachelor in Paradise" earlier this month.
Jackson emphatically told E! News that although Corinne Olympios was actually the aggressor on the first night of filming in Mexico, he believes the allegation was hyped due to his race and her past.
"The minute you release this black man's face and this white girl's face, before either of us commented on it, I was already a 'rapist' and a 'monkey' and she's a 'whore' and she's a 'slut' and they were slut shaming her because of what she did last season with Nick," Jackson said. "For me, it was back to the human race - we failed."
But that's just the tip of the iceberg. Here are 5 more shocking revelations from his in-depth interview on the scandal.
The Pool Was Corrine's Idea -- And Jackson Is Happy the Cameras Followed Them
Jackson said that he originally bonded with Olympios because they are both considered to be the franchises biggest villains. They both thought it was pretty funny and learned to accept the role.
He said they were just friendly until, "You know, we started having a little bit more fun... and had a few drinks."
According to Jackson, Olympios is the one who came up with the bright idea of bringing their hookup session to the pool, and Jackson made sure the cameras were rolling.
"It's crazy because when you're a man -- mostly African American man -- no matter where you're at, you always look for things that can help you out," Jackson said. "And at the moment, I made sure the cameras followed us. It just seemed too perfect in a sense for me, and at the point, that's when my spider senses got up."
Olympios Was the 'Aggressor' in the Pool
Jackson said they were kissing, rubbing and touching, but it didn't get inappropriate until Olympios took charge.
"Things got wild because it was more her being the aggressor, which was sexy," he said. "When you have a very attractive girl telling you what she wants, it's like a very, like, 'Wow, Ok! This is hot.'"
Jackson recalled Olympios putting her "lady parts" in his face and she didn't seem drunk at all.
"I mean, I don't even know sober girls who can do what she did. She like straddled me," he said.
Before the pair split ways for the night, Jackson recalled thinking that night was "probably the wildest night of my entire life."
Olympios Kissed Three Other Dudes That Night
Jackson confirmed a report that he wasn't the only "Paradise" player Olympios kissed that night.
"Her and Derek [Peth] had there little thing," he said. "She came up and jumped in his arms, slammed him to the ground, was all over him."
He remembered hearing about the other two men, but admitted that he didn't personally witness it occurring.
The Morning After Wasn't Awkward
When Jackson woke up the next morning, he quickly realized how hungover the entire cast was, but when he saw Olympios, he gave her a hug and invited her to have breakfast with him.
Jackson said most of the cast was already sitting at the table and they were all talking about "how wild" the previous day was.
"She wasn't mad," he said. "We were hanging out. I offered her a shot, but she said that production had cut her off from drinking for the day."
Then a Producer Told Jackson to Scram
Jackson said that after breakfast, a producer asked him to step aside for a little conversation.
"[A producer] goes here is what I'm going to need you to do. I'm going to need you to bow out," he said. "Tell Chris [Harrison] and the crew that you love them and you're thankful. You're not here for the right reasons. I can't tell you what I know, but it's going to be bad if you don't leave tonight."