The 59-year-old actress is nominated for Outstanding Supporting Actress in a Limited Series or Movie for her work in "The Wizard of Lies," and she came to slay.
Is it just us, or does she look even hotter now than she did in 1982's "Grease 2" when she starred as Rydell High's leading lady, Stephanie Zinone?
"The Wizard of Lies" follows stockbroker, investment adviser and financier Bernie Madoff (Robert De Niro)'s 2008 Ponzi scheme in which he defrauded his clients of billions of dollars in what was perhaps the largest financial fraud in United States history. Pfeiffer plays Bernie's wife, Ruth Madoff.
Riding the coattails of stellar performances by De Niro and Pfeiffer, the HBO biopic is predicted to take home the award for Outstanding Television Movie.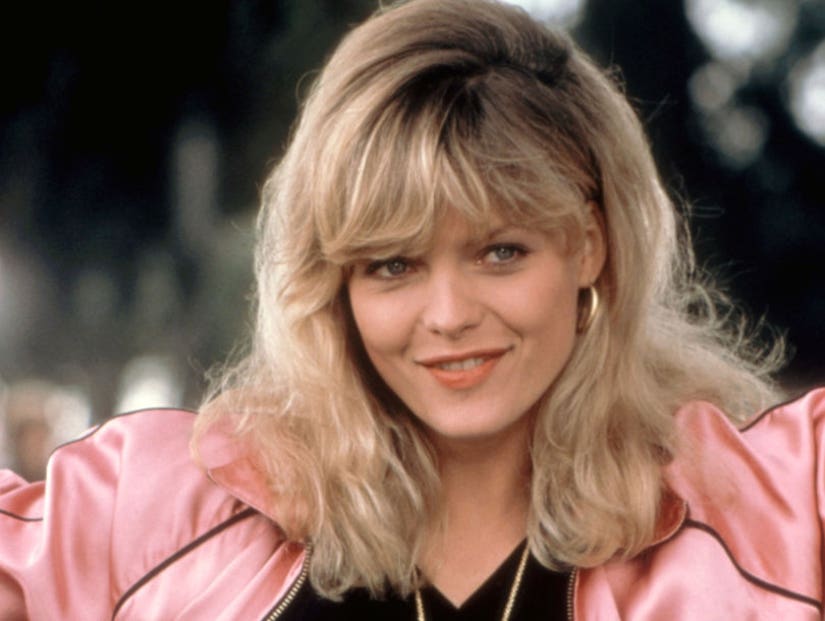 Michelle Pfeiffer, "Grease 2," Everett Collection
See who won an Emmy Award at this year's show:
Emmys Red Carpet Fashion: The Bold, The Beautiful And the Boring: