Kylie Jenner just told the Super Bowl to step aside for a minute, breaking the Internet herself by announcing she gave birth.
Though she and Travis Scott welcomed a baby girl on Thursday, February 1, they waited to confirm the news until Super Bowl Sunday. Along with a lengthy note to her Instagram page announcing their daughter's arrival, Jenner also shared an 11-minute video chronicling what she's been doing while in hiding for the past nine months.
Here are the 5 best moments:
Kylie Always Wanted a Baby
Jenner BFF Jordyn Woods does most of the talking throughout the video, explaining how Kylie and Travis met, before revealing how much Jenner really wanted to be a mom.
"When you're 20 years old, you're just figuring out your life, you don't know what you want, you're an indecisive teenager and you're just becoming a young adult," she says. "There was one thing you mom knew for sure and that was you."
Jenner seems to embrace pregnancy in the clip, showing off her bump whenever possible.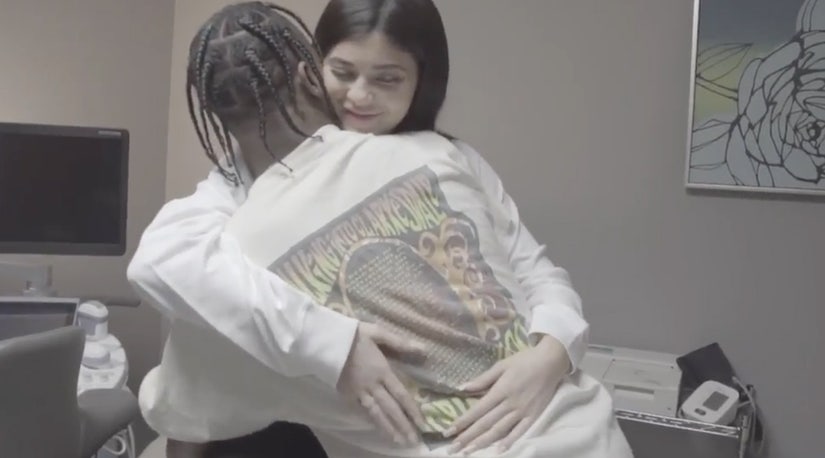 YouTube
"Your mother and I were living our lives having fun," Woods says. "She met your father and they just hit it off, chemistry."
The clip is filled with the two loving each other up both before and after learning they would be parents. Jenner's seen sharing family time with Scott's parents and the two are seen going to numerous doctors' visits together.
There's definitely some special between these two.
A Chicago West Cameo and Kim's Vagina Talk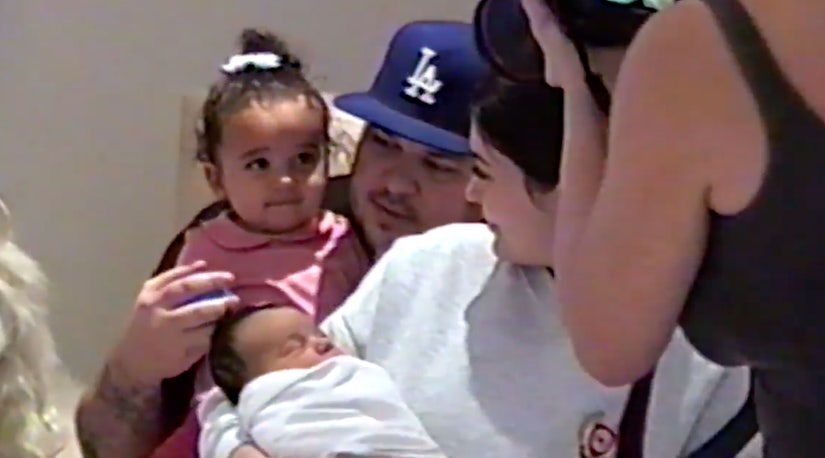 YouTube
At one point, Kylie Jenner practices for motherhood by holding Kim Kardashian's baby girl, Chicago West. This is the first shot the Kardashian family has released of the child since she was welcomed via surrogate.
Rob Kardashian and his daughter Dream are also seen meeting the baby girl.
The best part, however, is Kim telling her sister this: "I have to school you on what your vagina's about to feel like. Like for real." Kylie decides not to hear her out.
Kris Jenner's Message to Her Granddaughter
Kylie's mom gives a message straight to the camera.
"You've got the best mom and you're so lucky," she says. "This is such a blessing, its going to be the most amazing journey. It definitely takes a village and I learned that along the way."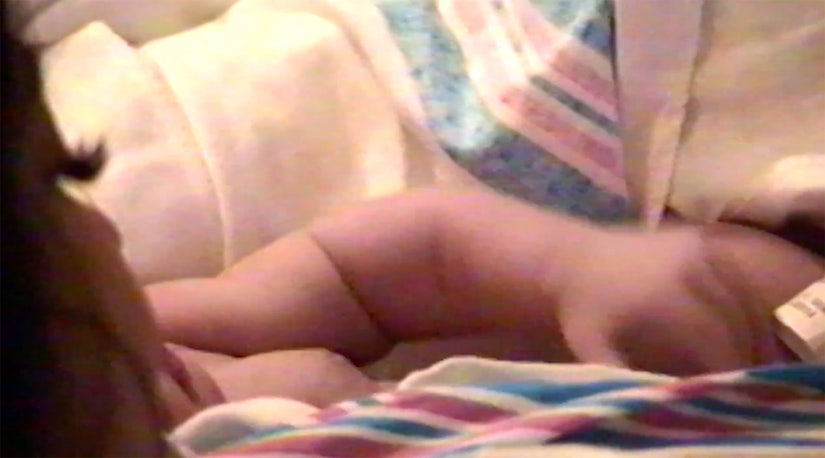 YouTube
The final moments of the video take fans inside the delivery room.
There's a quick shot of Scott barely able to hide his excitement, before the camera cuts to black. While there's no video, you're able to hear Jenner make her last pushes, before the baby girl starts crying.
The last shot: Jenner holding onto her little girl, who weighed in at 8lbs 9oz.
Watch the full video below: