Jimmy Fallon: Late-night TV host ... and dopplegänger for Olympic gold medalist Chloe Kim?!
Wearing a blonde wig, pink beanie and first place medal around his neck, the 43-year-old late night host photobombed unsuspecting fans alongside the 17-year-old snowboarding prodigy on Wednesday's "The Tonight Show."
While they creeped in the background for a few photos, they also got in on the action for a couple of them as well.
See some of the hilarious pictures they snapped below: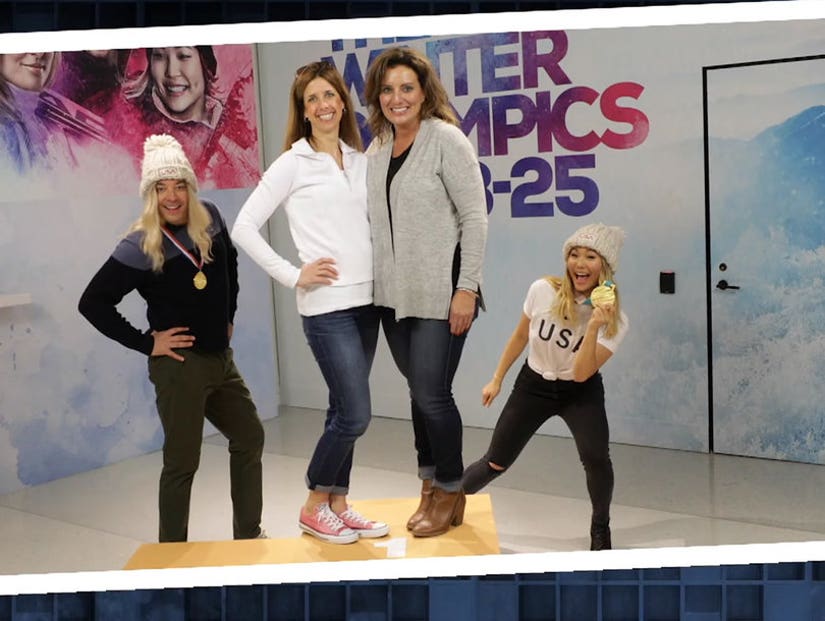 NBC
Fallon goes for the classic hand-on-hip pose, and Kim opts for the running man.
We're Going To Make This Couple Look Like Fools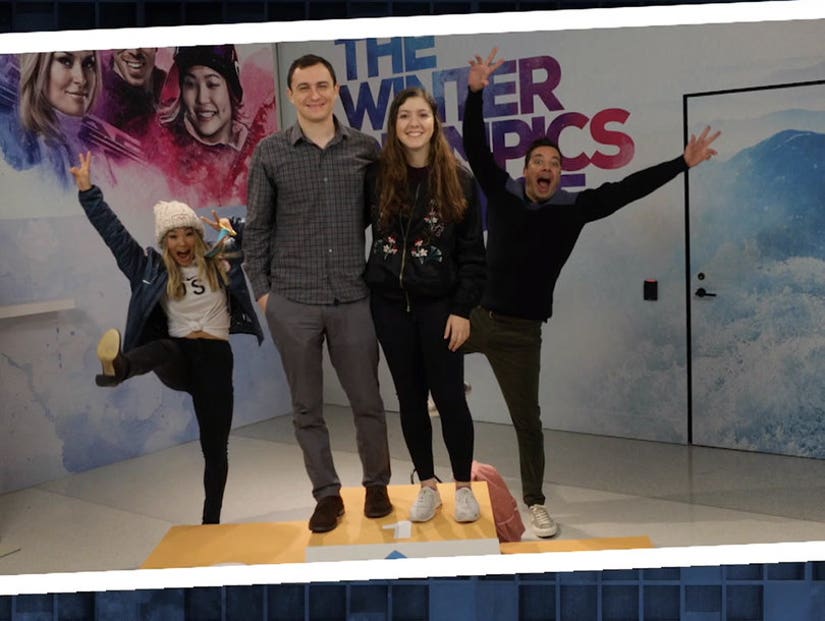 NBC
Fallon and Kim do the traditional photobomb found in most family vacation photos.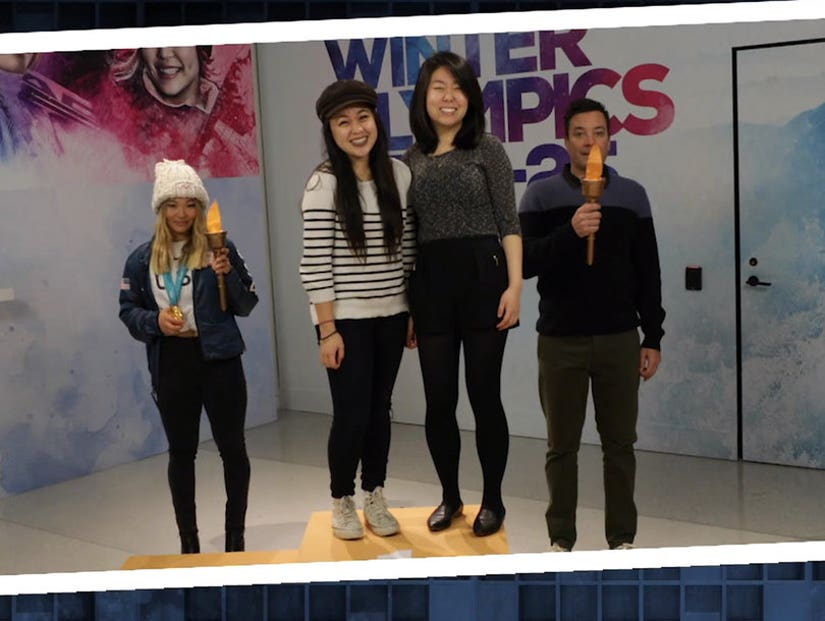 NBC
The duo hold torches behind their guests, a symbol to pass on the responsibility of photobombing the next set of innocent victims.
Oh Hey, Didn't See You There!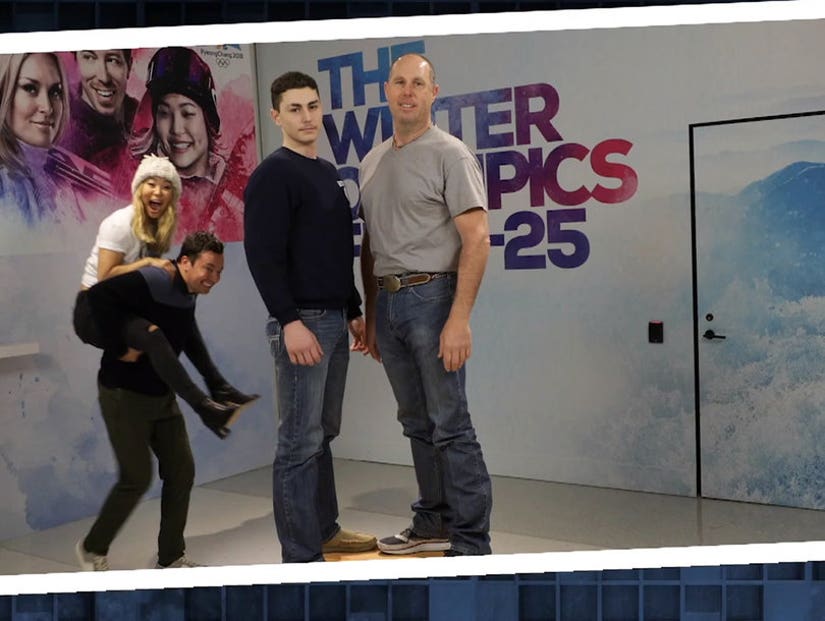 NBC
Fallon and Kim try to break the seriousness on the jean-clad men's solemn faces via goofy piggyback.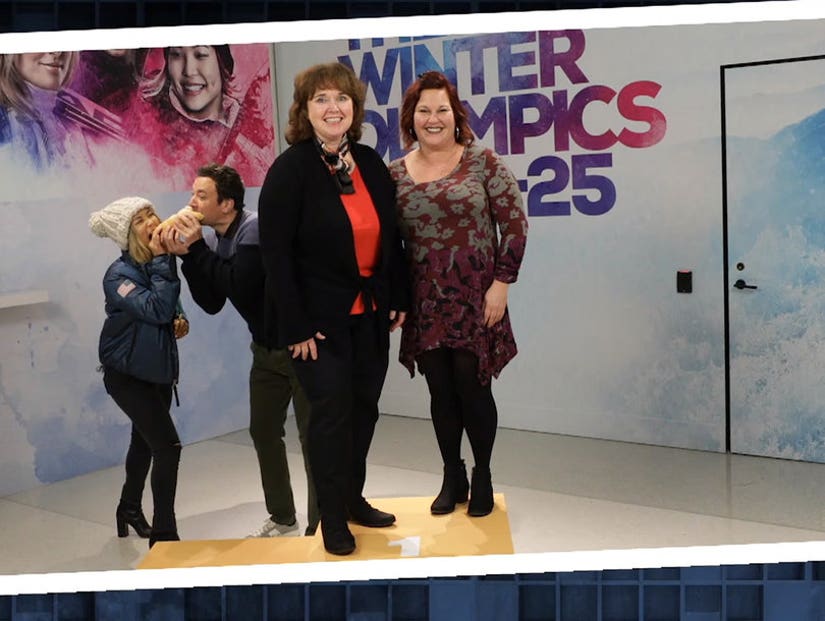 NBC
Fallon and Kim take a lunch break -- photobombing is no easy job.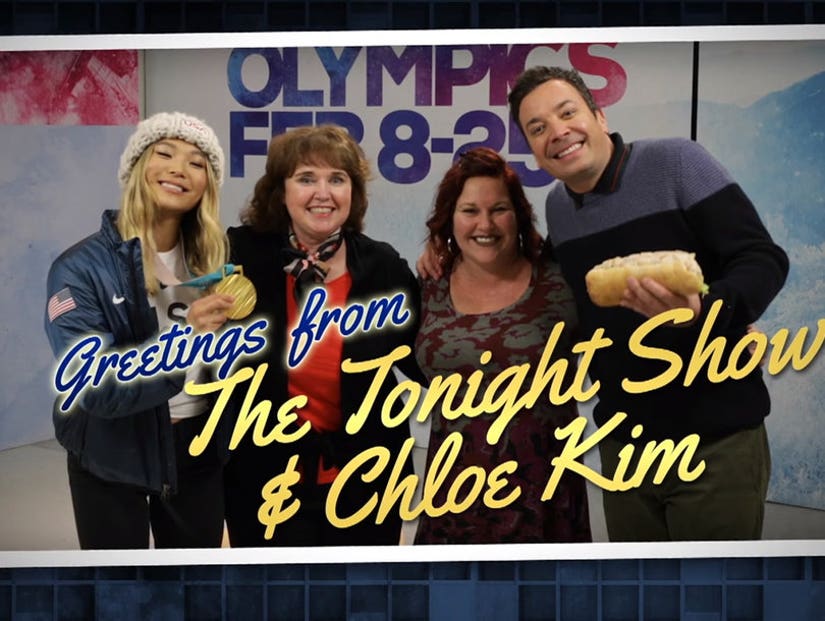 NBC
Fallon and Kim finally quit their shenanigans and pose for a nice picture. Of course, Fallon had to at least include the sandwich.