Michael B. Jordan mixes and mingles with some of the most famous people on the planet, but he's still not ready to meet the NBA icon with whom he shares a name.
The "Black Panther" villain, who is promoting his upcoming HBO movie "Fahrenheit 451," told Men's Health he's actively avoiding the sports legend until his career stacks up.
"I never met Michael Jordan," explained the actor, who's actually named after his father, Michael A. Jordan. "I never want to officially meet him until I'm at a point where he knows who I am and I know who he is."
Considering "Black Panther" just surpassed "Titanic" at the North American box office, it's a good guess that the former basketball player does know who the actor is. But the possibility he doesn't is motivation for Jordan.
"And it would be our mutual respect thing," Jordan continued. "Until then it would just be a 'this guy has your name, ha ha.' I don't want that. So that pushes me to keep working too. These things motivate me."
In fact, his famous name has always motivated his competitive side.
"I'm competitive. I want to compete in anything I do. That came from my name," Jordan said. "Growing up in sports and having a name like Michael Jordan and being teased, I had to compete. I couldn't be the guy with the name and not be good at it. That carried over to everything. I'm like, I've got to be just as great if not greater than he was in his field."
Jordan started his career on TV in 1999 with a small role in "The Sopranos," followed by larger roles on "The Wire," "All My Children" and "Friday Night Lights." After meeting writer-director Ryan Coogler, who Jordan calls his "best friend" and "brother," the actor found movie stardom thanks to critically acclaimed performances in "Fruitvale Station," "Creed," and most recently, "Black Panther."
As his career has grown, so has his interest in activism. In March, Jordan revealed that his production company, Outlier Society, would adopt inclusion riders after Frances McDormand dropped those two words in her Oscar acceptance speech. He wants his own movies to spark conversations about social change, too, and thinks progress is coming, thanks in large part to social media.
"Technology has a lot to do with it," the actor explained. "It's easier for people to unite, stand behind one another. No matter what your field is, whether it's gender equality, the Time's Up movement, or diversity casting, it's always going to be a back-and-forth battle "But this time it does feel different. Sometimes you need to have the same conversation over and over until it sticks. Maybe this is the time it starts to stick."
"Fahrenheit 451" premieres May 19 on HBO.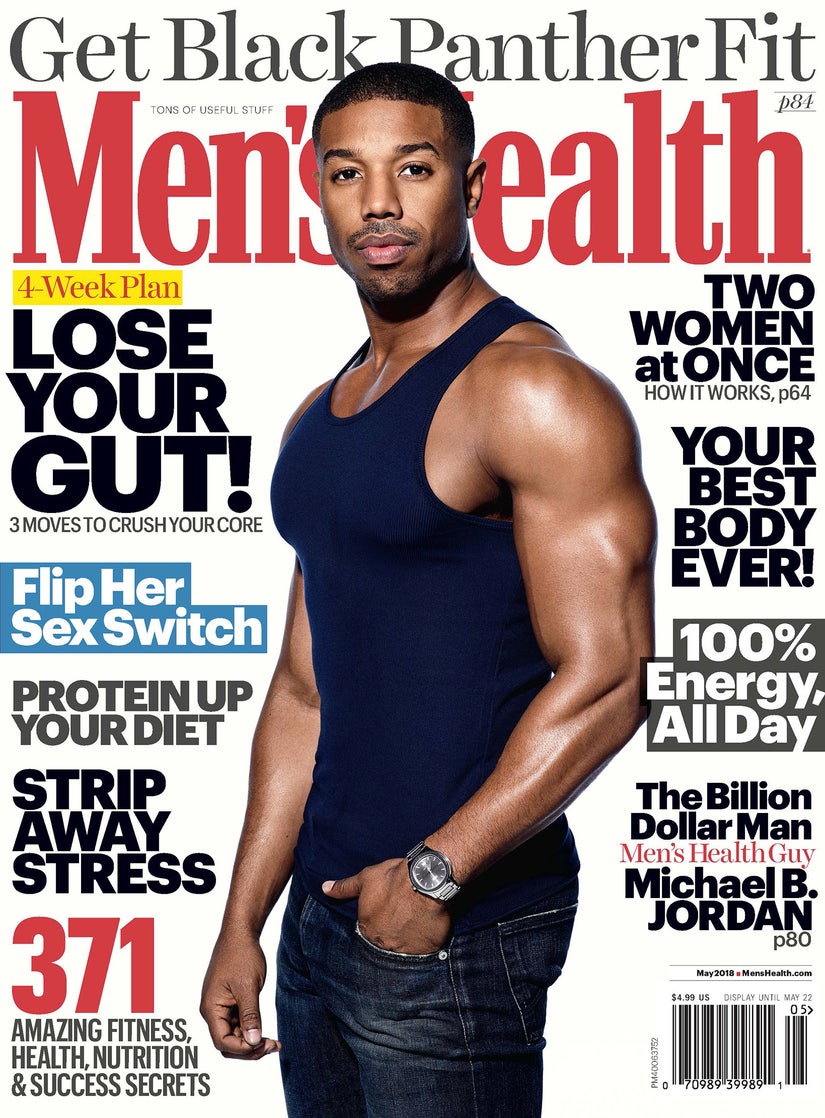 Art Streiber for Men's Health