Janet Jackson's fondest memory of Michael Jackson is both expected and unexpected at the same time, as it has to do with music -- the glue that kept their family together.
Janet, the youngest of the Jacksons, sat down with Billboard ahead of this year's Billboard Music Awards -- where she will receive the Icon Award -- and revealed a surplus of tantalizing goodies, ranging from precious tales of her late brother, to achieving motherhood at 50, to her battles with low self-esteem.
"I was 16 and in between my first two records," she recalled. "Michael was recording [1982's] 'Thriller.' He invited me to the studio, where he was about to sing 'P.Y.T. (Pretty Young Thing)' and asked me to help out on background vocals. Since we had been singing together forever, I knew it'd be easy. I jumped at the chance."
"I loved being one of the P.Y.T.s and was especially proud -- I hope this doesn't sound like bragging -- that when the record was mixed, my single background voice was the one featured," she said. "I can't tell you how good that made me feel."
Below are five more highlights from Jackson's Billboard profile.
On How She Tackles Self-Doubt and Low Self-Esteem
"Like millions of other women, I've struggled with low self-esteem my whole life. I'm doing better in that regard. My inclination toward harsh self-criticism and even self-negation has dramatically eased up. I believe in all the different methods of help -- smart psychology, vigorous exercise and sincere spirituality."
On Today's Hip-Hop Icons and Why She Has a Soft Spot for Bruno Mars
"Daniel Caesar is proving that romantic R&B is alive and well. Kendrick Lamar and J. Cole are proving that brilliantly original storytelling is one of hip-hop's great gifts to world culture. SZA is proving that young women still possess extraordinary vocal skills and style. I also have a special place in my heart for Bruno Mars. Bruno was really the first music my son responded to. During and after his birth, I comforted myself with Brazilian jazz, music that always relaxes me. Then when the baby began crawling, Bruno was breaking out big and on the radio all the time. That delighted both of us. Bruno is a throwback to the days when the greatest artists could do it all: write, sing, dance, produce."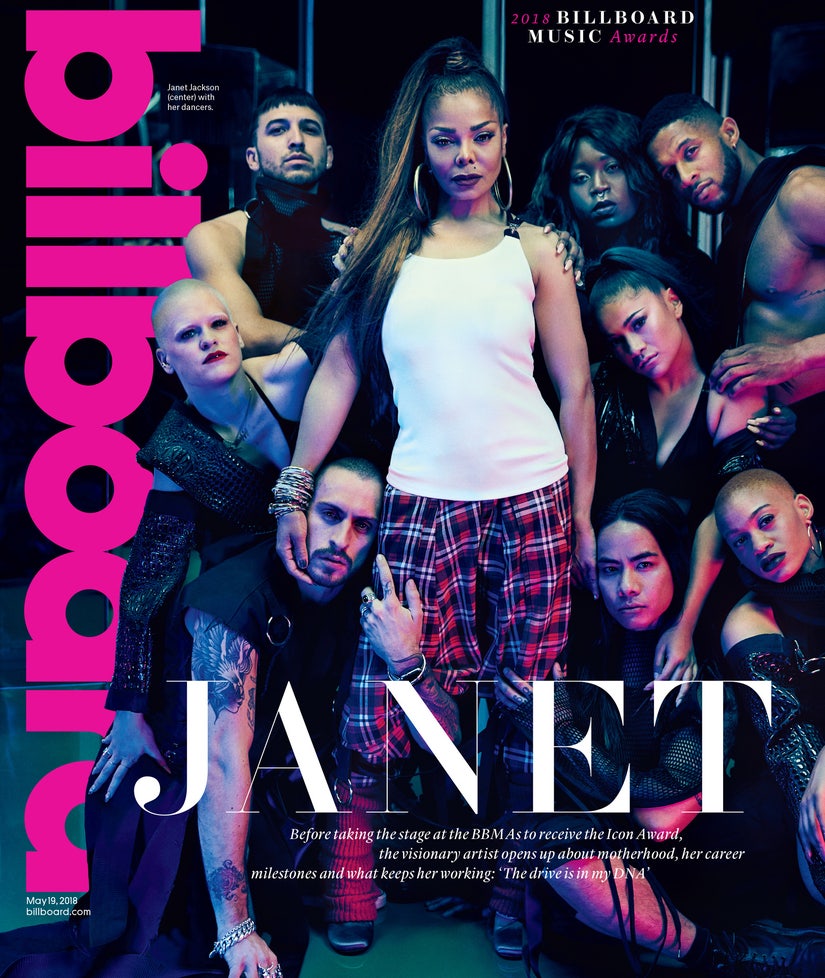 Miller Mobley for Billboard
"My son, even in his short 17 months on the planet, has showed me that love, no matter how deeply you believe you have experienced that emotion, can always go deeper. Love is limitless. And for someone like me, raised in show business where self-concern is always a priority, how fortunate I am now to be concerned, first and foremost, with the welfare of someone else. Day after day and night after night, holding my baby in my arms, I am at peace. I am blessed. I feel bliss. In those moments, all is right with the world."
On What Captivates Her and Inspires Her Music
"The truth is that I don't try to analyze the creative process while it's still ongoing. I'm very intuitive about writing. Anything can inspire me. This morning, I saw this lovely elderly Japanese woman walking down the streets of Hollywood wearing an adorable bonnet with bright red flowers. She might be a song. I remembered an especially painful chapter in my early life last night before going to bed. That might be a song. I woke up this morning and heard a bird chirping in a rhythm that captivated my heart. Maybe that will turn into a new groove. Like everyone else, my feelings are fluid."
On How the LGBTQ Community Inspires Her, and Vice Versa
"It's a loving, all-embracing community that has always inspired me. I don't often listen to my own work, but when I go back to [1997's] 'Velvet Rope,' I put on 'Together Again' and remember the friends I lost to AIDS. It was important to me to honor them not mournfully but joyously in a celebratory song. Their spirit did so much to bolster mine."
Watch the video below to get a behind-the-scenes peek at Jackson's Billboard cover shoot.