XXXTentacion may not have known his death was near, but his cryptic new music video tells a different story.
The 20-year-old Florida rapper was shot and killed earlier this month, and the last project he worked on was the video for his song, "SAD!" In the 6-minute video, which dropped Thursday, X attends his own funeral.
X served as writer and creative director for the video, which was directed by JMP.
In other moments of the clip, he's seen sitting in a chair, slumped over in prayer as a man in a black-hooded cape demands him to "spread love throughout the world, praise and joy unto my name and change the overall cycle of energy we are digesting."
"The world is in need of change," the somber presence continues. "Humans must learn to love and compromise rather than destroy. Blessings be upon those who have come to this visual presentation with good energy and love rather than malice. And those with negative intent, thank you. Your energy has been transmuted in the amount of time that you've taken to give your energy."
As the video flashes back back to the sight of his own body lying still in a coffin, the words, "The world will soon be more loving, you will see," cross the screen.
X's dead body suddenly comes to life, and the rapper begins to physically fight himself. The altercation is taken outside, where X manages to kill the once-dead body with ease.
As he lays the body down, a note flashes across the screen. It reads: "People change. Things change. And so did I. As long as the outcome is good for myself and family, I'm not complaining. Oh! And I want her love all to myself. Loyalty."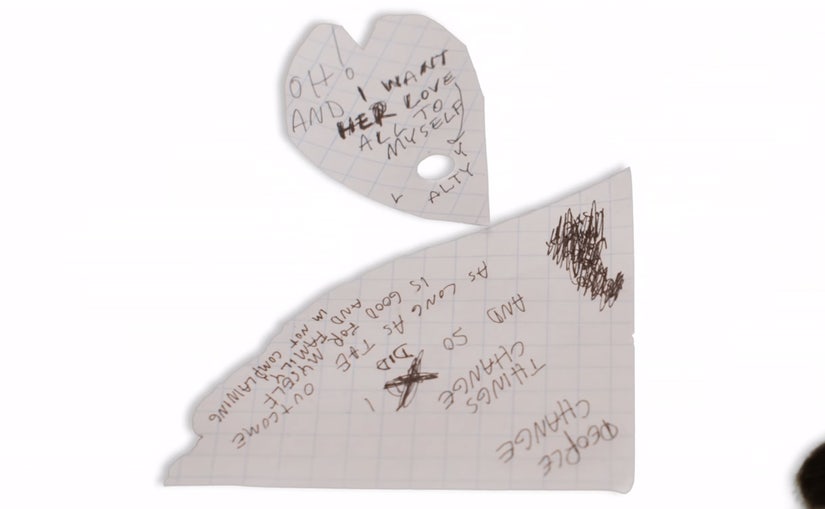 YouTube
It's no secret that X had a troubled past. At the time of his murder, he was awaiting trial for domestic violence against his pregnant girlfriend.
The musician, real name Jahseh Dwayne Onfroy, was rushed to the hospital after a gunman ran up to his vehicle and shot him while he was motorcycle shopping in Florida on June 18. He was transported to a nearby hospital, where he was pronounced dead.
Watch the full video below.