The most jaw-dropping part of the whole interview is perhaps the moment Justin revealed he was celibate for over a year to deal with a sex addiction.
Justin Bieber and Hailey Baldwin ... er ... Hailey Bieber had lots to say about marriage, sex and celibacy in Vogue's March cover story. It was Justin's first real interview in more than two years.
The couple got candid for the first time ever about how they reconnected at Australian megachurch Hillsong, following that now-viral moment when Hailey met her seemingly unattainable celebrity crush backstage at the "Today" show in 2009.
"One day, Justin walked into Hillsong and was like, 'Hey, you got older.' I was like, 'Yeah, what's up?'" Hailey told Vogue. "Over time, he became my best guy friend. I was running around with him as his homie, but we weren't hanging out [romantically]."
They had been friends for nearly a decade, which is almost half of their lives. (Justin is 24; Hailey is 22.) Then after only a 12-week courtship, they secretly tied the knot in a lower Manhattan courthouse in September of 2018.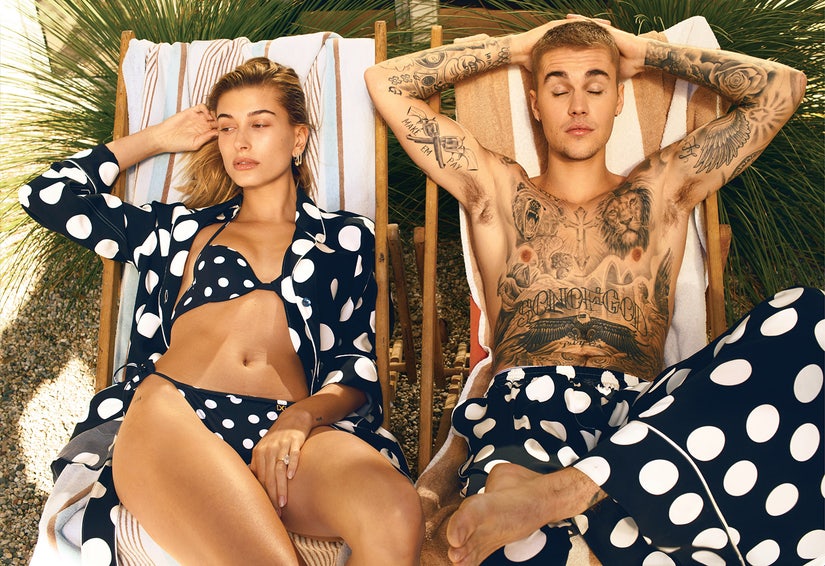 Annie Leibovitz for Vogue
To quote Mrs. Bieber, "The thing is, marriage is very hard. That is the sentence you should lead with. It's really effing hard."
"Fighting is good," Justin added. "Doesn't the Bible talk about righteous anger? We don't want to lose each other. We don't want to say the wrong thing, and so we've been struggling with not expressing our emotions, which has been driving me absolutely crazy because I just need to express myself, and it's been really difficult to get her to say what she feels."
Hailey added, "He'll say, 'I feel,' and I'll say, 'I think.' I have to really dive deep and struggle to be in touch with my emotions. He gets there immediately."
Justin said that's because he's "the emotionally unstable one" and his wife is "very logical and structured."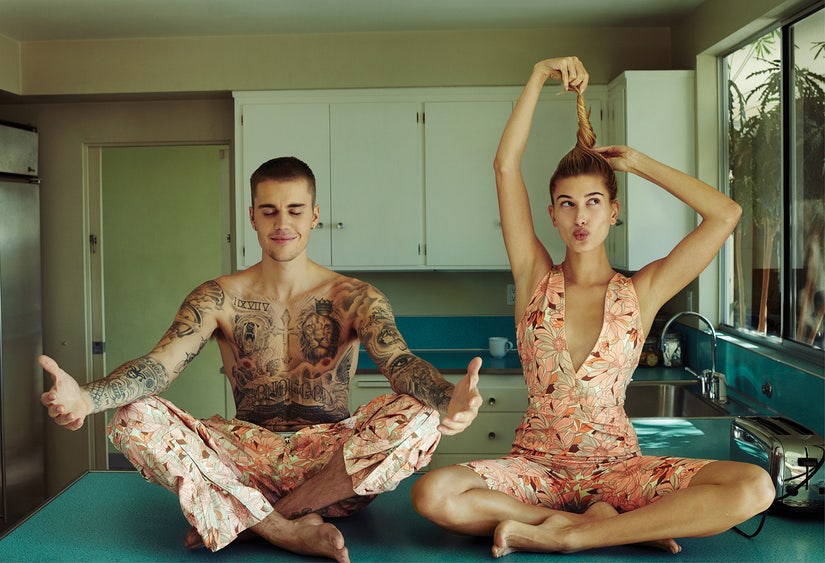 Annie Leibovitz for Vogue
The most jaw-dropping part of the whole interview is perhaps the moment Justin revealed he was celibate for more than a year before reconnecting with Hailey. He told Vogue he battled with some sort of sex addiction -- which he described as "a legitimate problem with sex" -- ultimately leading him to celibacy. That lasted up until he married Hailey.
Justin had decided that abstaining from sex was a way for him to feel closer to God and reconnect with himself. After quitting Xanax (he now only drinks socially), he felt sex was his last vice to tackle.
"I found myself doing things that I was so ashamed of, being super promiscuous and stuff, and I think I used Xanax because I was so ashamed," he recalled. "My mom always said to treat women with respect. For me, that was always in my head while I was doing it, so I could never enjoy it. Drugs put a screen between me and what I was doing. It got pretty dark. I think there were times when my security was coming in late at night to check my pulse and see if I was still breathing."
Justin admitted that while his desire to finally do the deed was one reason he and Hailey wed so quickly, it wasn't the only reason. "When I saw her last June, I just forgot how much I loved her and how much I missed her and how much of a positive impact she made on my life," he said. "I was like, 'Holy cow, this is what I've been looking for.'"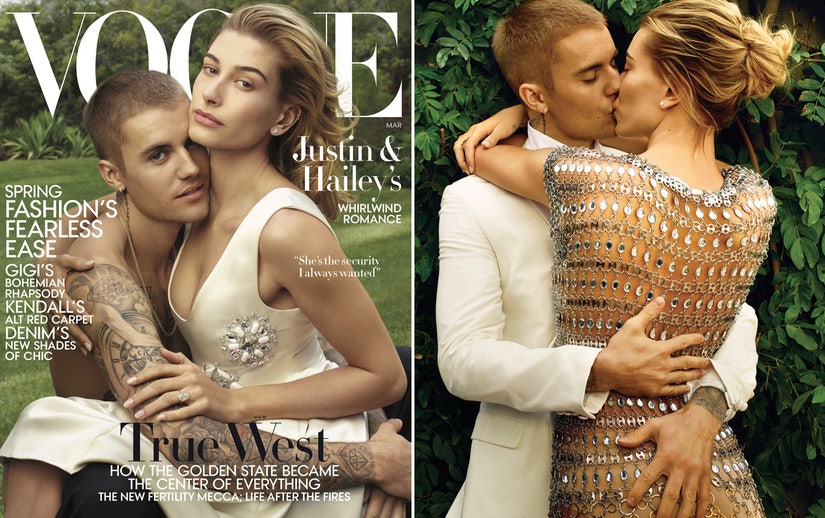 Annie Leibovitz for Vogue
Justin also revealed finding religion has helped him cope with his resentments toward his parents, telling the mag, "My mom was depressed a lot of my life, and my dad has anger issues -- stuff that they passed on that I'm kind of mad they gave me."
At the end of the sit-down, Hailey told the mag she just wanted people to know that she and her new husband are "coming from a really genuine place."
Read the Biebers' full interview with Vogue here.