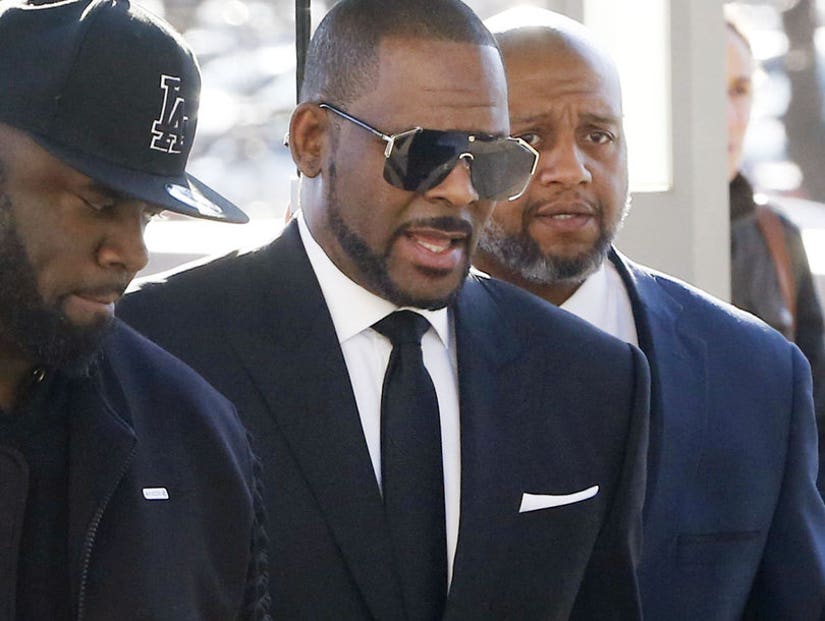 Getty
"Maybe he's thinking he would have just wasted thousands of dollars on a lawyer."
R. Kelly lost a sexual abuse civil case on Wednesday morning by default after he failed to turn up in court.
The reason? It would have been a waste of money on a lawyer, the alleged victim's attorney exclusively told TooFab.
The woman, known as HW, accused the singer of repeatedly having sex with her when she was 16 years old. She filed the case in Chicago in February, the day before Kelly was arrested on ten criminal charges of sexual abuse.
"I don't care if he doesn't want to turn up, that's fine. If there is a judgement, we'll collect it," Jeffrey Deutschman told TooFab. "We'll get the judgement either way."
He deduced Kelly's no-show may have been a "smart business decision", as he claims the R&B star does not have a defense. "Maybe he's thinking he would have just wasted thousands of dollars on a lawyer."
The judge in the civil case, Moira Johnson, will hear from HW at a hearing next month before deciding how much Kelly should pay in damages.
Deutschman insisted he was and still is willing to talk to Kelly and his lawyers about settling out of court before then: "I'm always willing to talk to a lawyer," he said.
Kelly's criminal defense lawyer Steve Greenberg does not represent him in any civil cases and has not yet commented.
The "I Believe I Can Fly" hitmaker currently faces ten counts of aggravated criminal sexual abuse of four alleged victims, including HW.
In 2002 Kelly was indicted on 13 counts of child pornography, but was eventually acquitted of all charges six years later.
He has vehemently denied all past and current allegations against him regarding sexual abuse and misconduct.