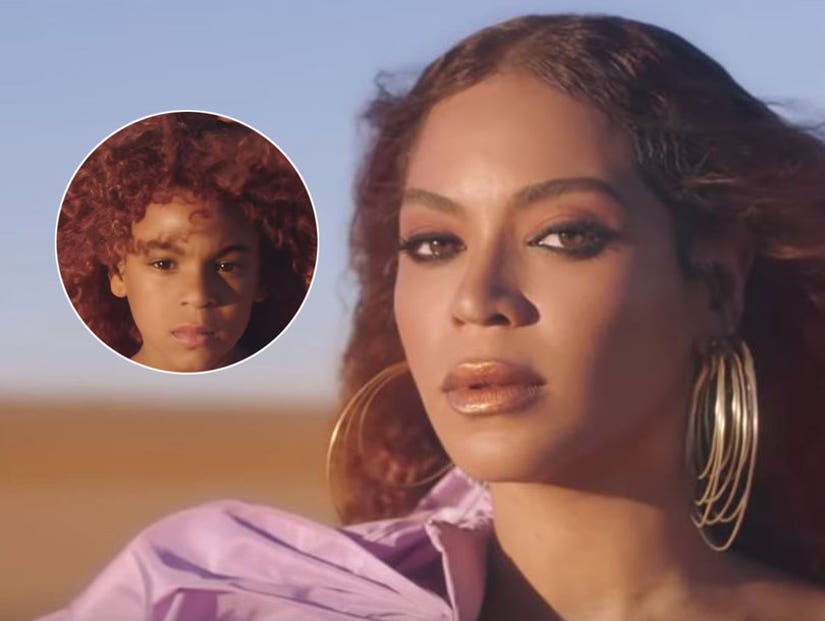 YouTube
"This soundtrack is a love letter to Africa."
Beyonce's new movie might be all about a king's rise to power but she proved on Friday she still reigns as queen of all media.
The pop star dropped her new album "The Lion King: The Gift" the same day as her new Disney blockbuster hit theaters.
And let's just say it might be the soundtrack for your summer.
The music video for one of the songs off the album, "Spirit", hit the internet earlier this week and it's absolutely breathtaking (watch above).
In a heartwarming touch, Queen Bey included her daughter Blue Ivy on the writing credits.
Beyonce's compilation album "The Lion King: The Gift," features artists like Childish Gambino (Donald Glover aka Simba in the movie), Kendrick Lamar and Pharrell. The singer's husband Jay-Z is also on the album, as well as Blue Ivy.
"This soundtrack is a love letter to Africa and I wanted to make sure we found the best talent from Africa, and not just use some of the sounds and did my interpretation of it," Beyonce told ABC this week. "I wanted it to be authentic to what is beautiful about the music in Africa."
"A lot of the drums, the chants, all of these incredible new sounds, mixed with some of the producers from America, we've kind of created our genre," she continued. "And I feel like the soundtrack, it becomes visual in your mind, it's a soundscape, it's more than just the music because each song tells the story of the film."
According to Beyonce, the original cartoon version of "The Lion King" was the first Disney film that made her cry.
She explained, "It's not many films that the parents can go and feel the way I feel about The Lion King and...pass that legacy on to their kids."
"I grew up watching The Lion King," she added. It's the first Disney movie brought me to tears."