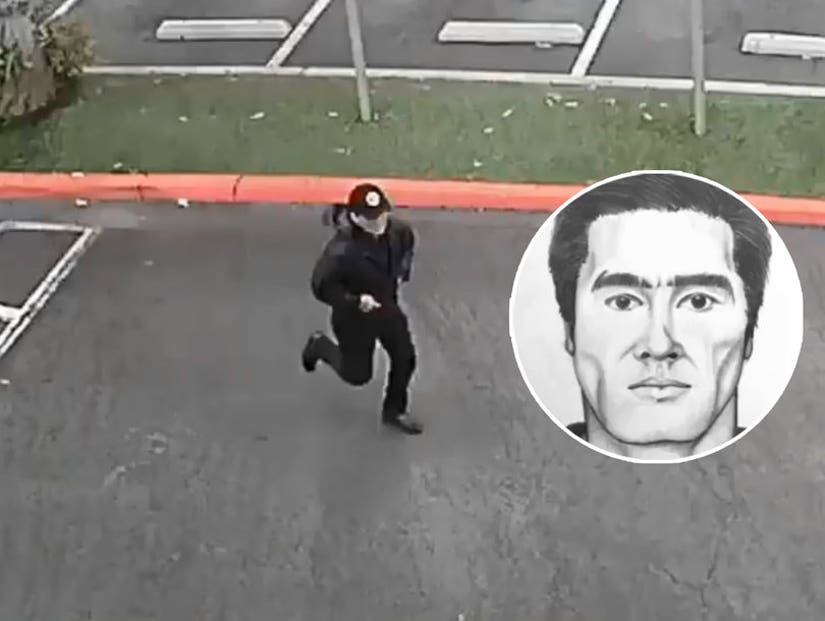 CSUF / FPD
Police also found an incendiary device and a kidnap kit under the victim's car.
Police are hunting for a killer after a former administrator at California State University Fullerton was stabbed to death on campus.
The attack occurred on Monday morning as officers were filming an active shooter training video at the same college in Fullerton, California.
A 911 call led cops to the parking lot where they found the body of Steven Shek Keung Chan inside his silver Infiniti. Beneath the car was a backpack containing an incendiary device, another knife and a kidnapping kit, including "including zip ties, wigs and other disguise materials," police said.
The device "was basically like a bottle with flammable liquid and a potential igniter," but had not been detonated, they added.
Fullerton police Lt. Jon Radus said the caller reported an Asian man in his 20s with black hair, wearing black pants and black shirt, fleeing the scene.
The suspect remains at large; police released a sketch as they appealed to the public for help tracking him down.
Investigators believe the attacker specifically targeted the 57-year-old Chan, who suffered several stab wounds.
According to the Sacramento Bee, Chan served as the university's director of budget and finance and student services for university extended education from 2009 to 2017; he left but returned as a special consultant earlier this year.
There were no students on campus at the time of the attack, as the college year had not yet begun. The active shooter video filming was cancelled as soon as police learned of the attack.
The 40,000-student school in Orange County has a history of violence, per the Bee: In 1976 a custodian shot nine people with a rifle in the library, killing seven. Edward Allaway was convicted of murder but then found not guilty by reason of insanity, and sent to a mental hospital.
In 1984, physics professor Edward Cooperman was shot and killed at the school by 21-year-old former student Minh Van Lam.