The "Martin" actress had been working with an investigative genealogist for "several years" before the show aired.
Tisha Campbell-Martin didn't know the investigative genealogist her family had been working with had found her half-sister until producers at "The Real" told her.
During Tuesday's episode of the popular talk show, Tisha surprised guest Ellen Lindsey with the shocking news that the two -- who didn't know each other before the program -- shared the same father.
Ellen, 50, had only discovered she was adopted a year earlier and came on the show to meet a sibling she learned existed after a DNA test.
Tisha had been working with investigative genealogist Pam Slaton for "several years" trying to track down her long-lost family member. Pam was also in touch with producers at "The Real," and they were the ones who told Tisha the good news, a source from the show told TooFab.
After Tisha agreed to have the reunion filmed for "The Real," producers then reached out to Ellen to arrange her visit, simply telling her she'd be coming to the show to meet family members for the first time. "Then everything came together perfectly," the source explained.
Ellen also learned during the show she had a full-blood brother, Duane. Tisha revealed that they all share the same father, but Ellen and Duane also share the same mother, a woman named Laverne. While Duane first learned about Ellen when he was 18 and Tisha found out about her when she was 33, they kept running into dead ends on their search for her.
Slaton finally connected all the dots.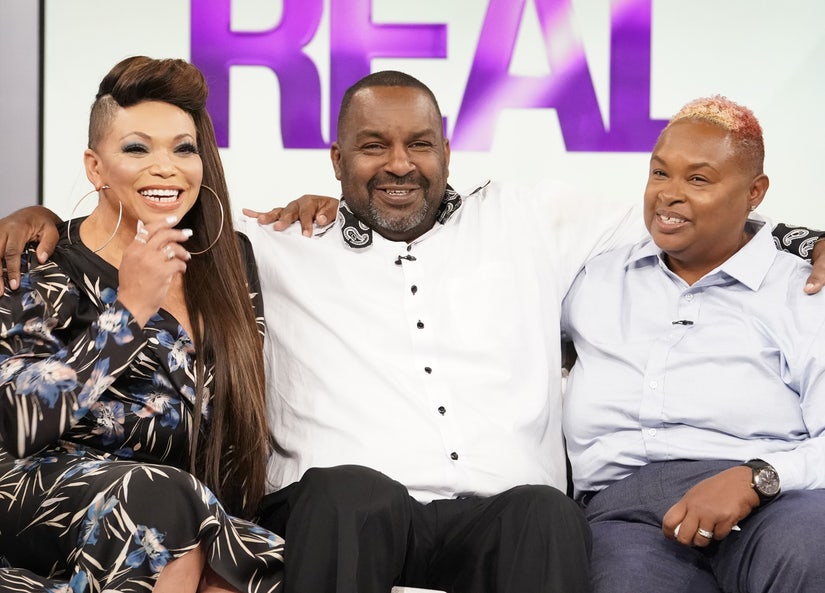 Robert Voets/Warner Bros. Television
"Duane is first born. Then my mother got pregnant with me and he married my mother," explained Tisha on Tuesday's episode. "Then you came and Laverne never wanted to give you up for adoption. She cries on your birthday every single year. You look exactly like your birth mother."
"She knew she couldn't give you the life with just being a single mom that she really wanted to give you and she had to give you up for adoption," Tisha continued.
"And before she passed away, we wanted to find you so that you guys could meet and he's been searching since he was 18 years old for his sister," she added, noting Laverne was still alive.
Ellen then gave an update on her life to her big brother and sister. "My dad's deceased. My mom is 90 now, she did an excellent job raising me. I went to college. I'm her only child, I'm spoiled," she explained.
After the show aired, Tisha shared an update on Twitter. "My chest was heaving and my entire body was shaking when I saw her next to me on the couch," she wrote. "She has a heart of Gold! We've been talking everyday since!"
She also praised the show's producers, staff, Slaton and her "beautiful friends/cohosts" for being "so supportive."