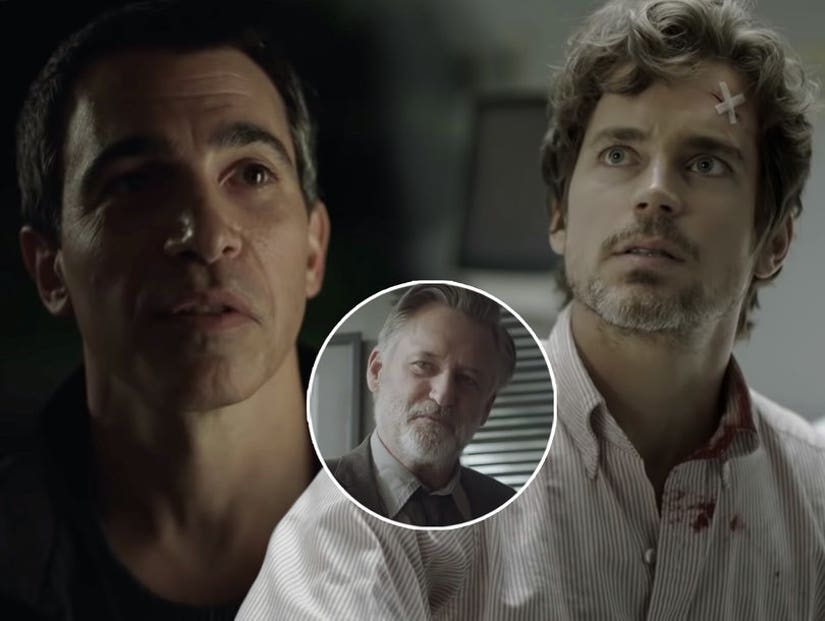 USA
The two harbor a dark secret in this creepy sneak peek.
After a tragic car accident involving Bomer's character -- Jamie, a school teacher respected by the community and known as a "family man" -- Ambrose begins to suspect all is not what it seems. It never is, right?
The new trailer also features Messina as Nick, a friend from Jamie's college days who seems to have a sinister motive for returning. Is he the other man involved in the car crash we see in the opening moments?
Whatever happened between them in the past, it sure looks like they had a bad falling out somewhere along the way.
"I told you not to come here," says Jamie. "You don't get to tell me where to go," Nick shoots back.
Caught up somewhere in the middle of all this is Jessica Hecht's character, who asks if Ambrose can "explain why two men were speeding toward my house in the middle of the night."
According to USA, the detective will uncover "a hidden crime that pulls him into the most dangerous and disturbing case of his career." Considering what went down in Seasons 1 and 2 of this show, that's saying something!
While no return date has been set, the show will premiere on USA in 2020.