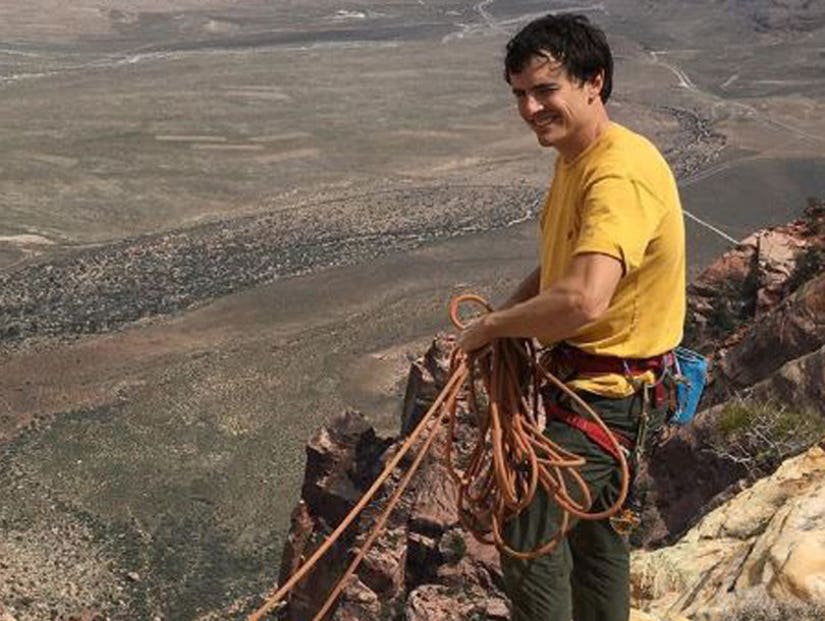 Instagram
"He was such a warm, kind soul -- one of a handful of partners that I always loved spending a day with," said "Free Solo" star Alex Honnold.
Accomplished American free solo climber Brad Gobright died on Wednesday in a climbing accident.
The acclaimed rock climber, 31, fell after attempting to descend a cliff face in El Portero Chico, Mexico, according to NBC News.
Gobright was with fellow climber Aidan Jacobson, 26, who had shared on Instagram earlier this month that he would be at the popular rock climbing destination for three weeks. Civil Protection Nuevo León told NBC News both climbers fell during their descent down the mountain, which occurred around 3:30 p.m. ET on Wednesday.
The two men fell, with Gobright falling about 300 meters to his death and Jacobson falling a shorter distance, injuring his ankle and other parts of his body. The latter was rescued and assisted with the rest of the descent.
Gobright was a "free solo climber," those who climb without the use of ropes, harnesses or other types of protective equipment. However, climbing magazine, Rock and Ice reported that Gobright and Jacobson were using ropes at the time of the accident.
Waiting for your permission to load the Instagram Media.
Authorities also told NBC News the two climbers were on the mountain's Sendero Luminoso or Shining Path Route, which is around 900 meters high.
"It can be scaled in two days overnight either along a ledge or vertically," Enrique Guadarrama, spokesperson for Nuevo León state police told the outlet.
The U.S. State Department confirmed Gobright's death on Thursday.
"We can confirm the death of U.S. citizen Brad Gobright in Mexico on November 27, 2019," a U.S. State Department official said. "We offer our sincerest condolences to his family on their loss. We are closely monitoring local authorities' investigation and are providing all appropriate consular assistance. Out of respect to the family during this difficult time, we have no further comment."
Members of the climbing tribute have been sharing their shock and sadness over Gobright's death. Acclaimed rock climber, Alex Honnold, the subject of the Oscar-winning documentary "Free Solo" was just one of the climbers who paid tribute.
"I'm so sorry to hear that @bradgobright just died in a climbing accident. He was such a warm, kind soul - one of a handful of partners that I always loved spending a day with," Honnold captioned a photo of Gobright, above. "I suppose there's something to be said about being safe out there and the inherent risks in climbing but I don't really care about that right now."
"Brad was a real gem of a man," he added. "For all his strengths and weaknesses (like his insanely strong fingers, or living out of a Honda Civic...) at the core he was just a good guy. I guess there's nothing really to say. I'm sad. The climbing world lost a true light. Rest in peace..."