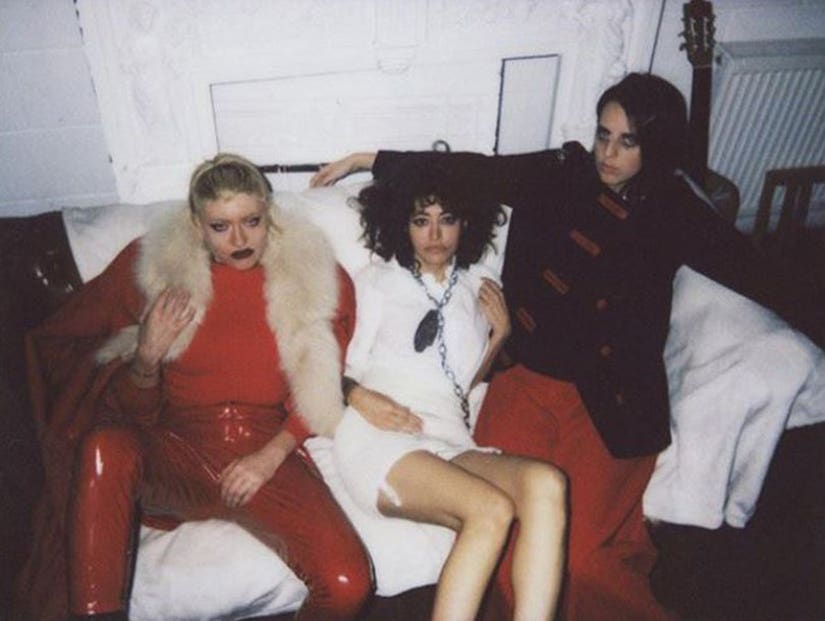 Instagram/Guinness (L), Dufour (C) Beaudoin (R)
The trio is completed by a French model on drums.
Osama Bin Laden's niece is jumping on to the music scene as a part of the punk trio, Deep Tan.
Wafah Dufour, 44, who is the lead singer of the band, is the daughter of the Yeslam bin laden, the half-brother of the mastermind behind the 9/11 terror attacks.
Dufour and her band have been performing in gigs across London and were spotted playing at Peckham Audio last week, according to MailOnline.
In addition to Dufour, who fronts the punk band, Deep Tan also includes Celeste Guinness, heiress to the brewing dynasty, on the bass guitar, and French model, Melia Beaudoin, who plays the drums.
Deep Tan is described as classic punk and features Dufour singing in both French and English.
Dufour was born in California and has strongly denounced her uncle, whom she'd never met. The 44-year-old musician was living in New York, where she was studying at Columbia Law School, during 9/11. The terrorist attacks killed nearly 3,000 victims.
Waiting for your permission to load the Instagram Media.
The singer spoke to GQ in 2005 about what it was like being related to Osama after the events of September 11, 2001,
"I wanted to disappear," Dufour said. "I was crying all day. I was saying, 'How can I be me?' For me it was an identity crisis, because I didn't want to be related to something so awful."
"I'm like the victim, but I'm also part of what hits the target," she added. "And in my head, I know exactly where I stand, so it's so tiring that I always have to explain myself, that I have nothing to do with anything."
Dufour declined to discuss her late uncle when tracked down by MailOnline at Peckham Audio.