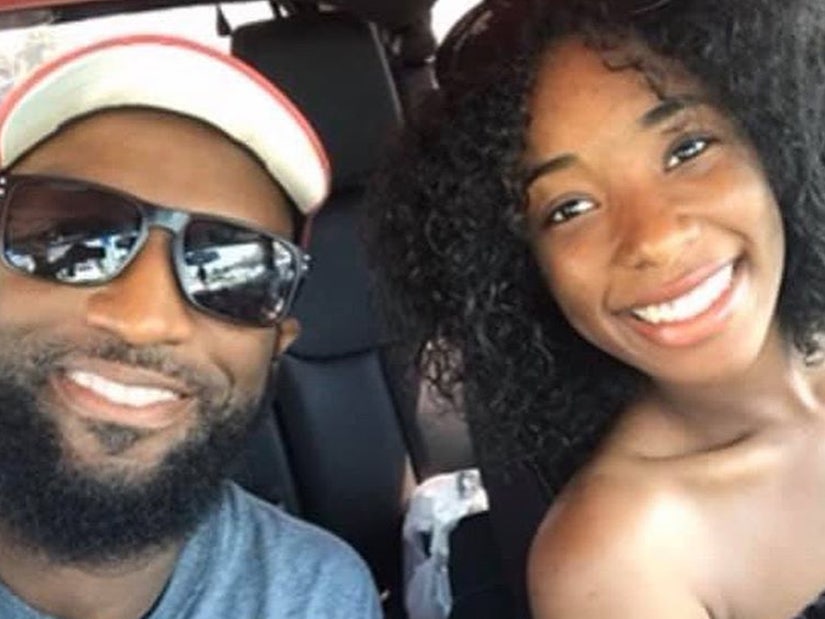 Instagram
His daughter shares a photo of her blood-soaked car after the "terrifying" shootout.
Comedian and radio host Ricky Smiley put his "real" and "raw" emotions out there for all to see on Monday, as he revealed his 19-year-old daughter Aaryn was shot three times on Sunday evening.
The host announced the news on his radio show Monday, saying she was in the hospital after being caught in the crossfire of a shootout in Houston on her way to pick up some food at Whataburger.
After saying she was "fine," Smiley said he woke up to a bunch of texts from Aaryn's mother, before trying to book a flight to see her as quickly as possible. "My daughter could have died," he said. "She was shot with a hollow point bullet. If that bullet would have hit her in the chest, she would have been dead. And I just hate it. I just hate it."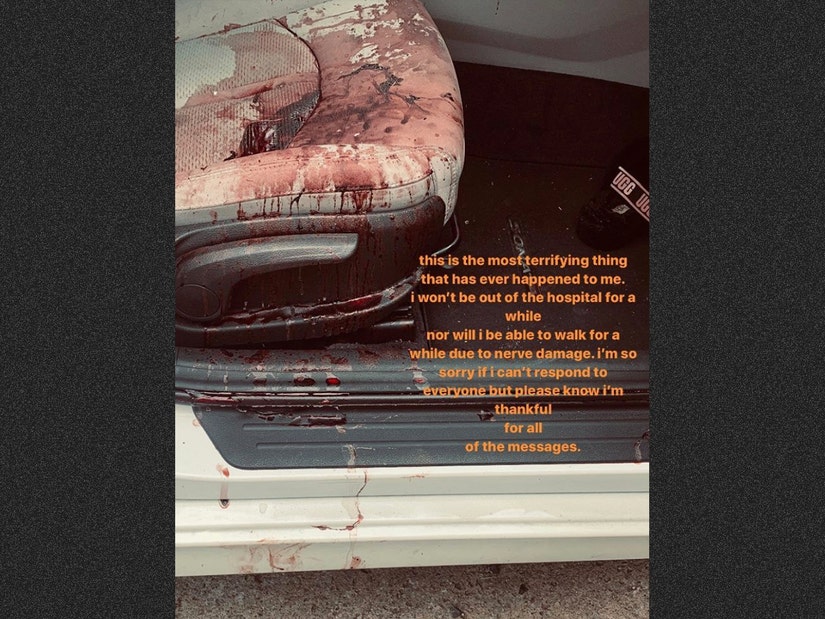 Instagram
Aaryn posted about the incident on her Instagram Story as well, sharing a photo of a blood-soaked car seat.
"This is the most terrifying thing that has ever happened to me," she wrote. "I won't be out of the hospital for a while nor will I be able to walk for a while due to nerve damage."
She added that she was "thankful for all the messages."
Taking to his Facebook page after the morning show, Rickey also shared two follow-up videos.
In one, he re-told his fans about the shooting and expressed gratitude that he's heading to the hospital today and not a funeral home.
"I'm a gunshot victim of my own community. Now my daughter is a victim of our people, in our community," he said. "I just don't understand it. In the middle of a war, in the middle of a pandemic and in the middle of a modern day, legitimate, civil rights movement."
Expressing his ongoing support for the Black Lives Matter movement, he also said more needs to be done to end gun violence.
Waiting for your permission to load the Facebook Video.
In his last video, he broke down in tears as he packed before leaving for the airport.
"Daughter in surgery, can't even get to her, I don't know what to do," he said, choking up. "We got to stop gun violence, parents shouldn't have to go through this. My daughter ain't in no gang, she didn't do nothing wrong, she ain't bother nobody."
As for why he was posting on Facebook, he explained, "I just want you to see that it's raw and it's real, I want you to see what parents have to deal with when their children become victims of gun violence, the raw feeling, the shit you have to go through."
"I'm grateful, I'm more than grateful that my daughter's alive," he added.
According to local reports, the shooting was part of an alleged road rage incident and police are still looking for the shooter.
Waiting for your permission to load the Instagram Media.
After the news made headlines, Jamie Foxx sent prayers to Smiley's family via Instagram.
"We are with you @rickeysmileyofficial ... sending you healing energy to you and your baby girl Aaryn... we have you in our prayers on our minds and our hearts," he wrote.
"Sending you love abundantly... enter all of us out there please let's put our guns down," he continued. "Let us not feed into the violence that is being offered to us on the highest level... no father should get the news that his baby girl has been shot."