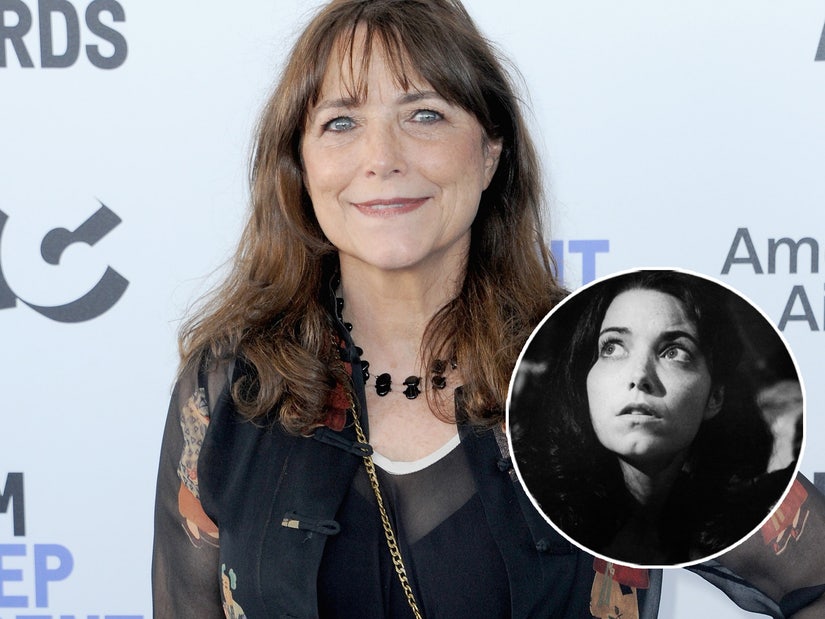 Getty
The actress who played Marion Ravenwood said she had agoraphobia after becoming famous overnight.
As some consider "Raiders of the Lost Ark" a perfect action-adventure film, many fans might delight in the fact that Karen Allen persuaded Steven Spielberg to change one of its pivotal scenes.
In celebration of the 40th anniversary of the blockbuster, the actress spoke about the iconic role of Marion Ravenwood to The Hollywood Reporter; a character she called so "empowering" that she was able to confront the legendary director about tweaking the part where René Belloq (Paul Freeman) brings Marion a dress while she is captured in a tent.
"The scene as it was originally written was much more about me trying to seduce Belloq in order to escape," Allen began. "And from the very beginning, I thought, 'No. If we really think that even for a moment she really would sleep with him in order to escape, then the love story between her and Indiana really didn't have much power.' The way the scene was written, she didn't have that strength of purpose."
Although Spielberg wanted to keep to the original script, he told Allen they would change it if she could come up with something better, according to the star. After improvising with Freeman during a lunch, Allen said they landed on the idea of Marion drinking Belloq "under the table," which made the seduction only a "ruse."
"The little piece I also added is she puts the dress on in order to hide the knife under her clothing," Allen continued. "It gave the character a kind of integrity and a real sense of loyalty and love to Indiana Jones."
Spielberg, it appears, was keen to listen to Allen, as he thought she was perfect for the role.
"Marion Ravenwood was every bit Indiana Jones' equal," he told The Hollywood Reporter. "That's the way we wrote her and that's what Karen made a meal of."
With the new scene in place, the film would go on to be a gigantic success in 1981, grossing $389.9 million worldwide off an $18 million budget and nabbing five Oscars. Allen would become a household name overnight, with only three previous movies under her belt at the time. But the instant fame had its drawback for the actress.
"I got agoraphobic for a while," Allen revealed. "I had a hard time going outside my apartment. There is protection in anonymity. You're so used to moving through the world. And then you're in a film like 'Raiders of the Lost Ark,' it's like all of that shifts."
But now Allen has found a deep sense of gratitude for starring in the fabled film.
"40 years later, I am so proud to be identified with it. Not that I ever wasn't proud, but I don't think I appreciated it as much as I have come to appreciate it later in my life."