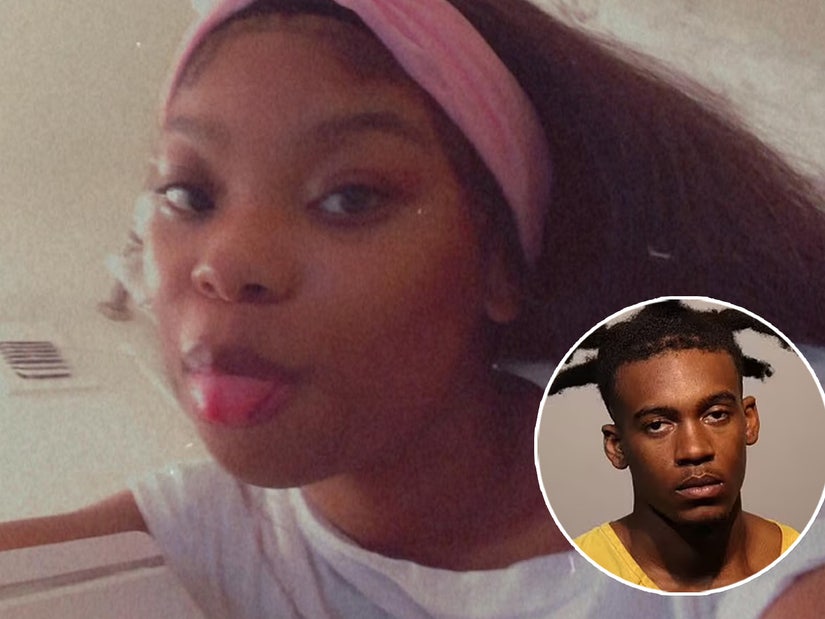 Facebook/Seminole County Sheriff's Office
update 10/13/2021 10:50 AM
The father of the toddler who shot his mother dead while she was on a Zoom work call has been charged with manslaughter.
Veondre Avery, 22, was also charged with Failure to Securely Store a Firearm, Assistant State Attorney Dan Faggard announced Tuesday.
Shamaya Lynn was video conferencing with colleagues when they heard a loud bang and saw her disappear from the screen; they could hear a child crying in the background.
Her terrified co-workers called 911; when paramedics arrived they found the 21-year-old dead, with a single gunshot wound to the head.
Altamonte Springs Police Department later discovered the gun belonged to her boyfriend and the child's father; he had left it — loaded and unsecured — in the child's "Paw Patrol" backpack on the floor of the couple's bedroom.
The boy got into the backpack and found the gun, moved to a position behind his mother, and fired the fatal round.
"Forensic evidence clearly established that the child possessed and independently fired the weapon," the State Attorney's office said.
911 calls released after the accident show her frantic co-workers trying to explain to police what happened, as her manager, who was also on the call, searched for Lynn's address.
"I don't know where to begin," one woman told the dispatcher, per the Orlando Sentinel. "We're on a live with a company. We just got hired. One of the girls passed out she was bleeding. She has the camera on. Her baby is crying in the back."
"We heard a loud kabloom and then she leaned back and we just saw blood from her face," the dispatcher was told. "She's not answering or anything. We're calling her name and she's not talking or responding."
Police also released the 911 call made by Avery, who returned home moments after the shooting to the scene of devastation.
"I literally just got home and I come in the room... my girlfriend who was working on the computer, she's just laid back and there's blood everywhere," he told the dispatcher.
Avery was arrested on Tuesday, and held on no bond at the Seminole County Jail. No trial date has yet been set.
original story 8/13/2021 8:04 AM
A young Florida mother was shot dead in front of her work colleagues after her toddler son got hold of a loaded handgun.
21-year-old Shamaya Lynn was killed in her home in Altamonte Springs on Wednesday while she sat on a Zoom video call.
One of her shocked co-workers called 911 after reporting hearing a loud bang, before Lynn fell backward away from the screen, and never returned.
Police and ambulances rushed to the apartment on Spanish Trace Drive, but could do nothing to help her.
"Officers and paramedics did their best in rendering aid to Mrs. Lynn, but she was found with a fatal gunshot wound to the head," police said.
Neither the child, nor a second toddler who was also in the home were hurt.
"You can just imagine it's a terrible tragedy for any family to face, one that has devastated her entire family, and our community," Altamonte Springs PD Master Patrol Officer Roberto Ruiz Jr told News 6.
"You think about what the family is going to be going through, from not only today, tomorrow, the next day, but for years and years to come."
Investigators claim the loaded gun belonged to the child's father. The state attorney's office will now decide whether or not charges will be brought against him for failing to secure the weapon.
"If you own a firearm, please keep it locked and secured," officer Ruiz Jr added. "Incidents like this could be avoided."