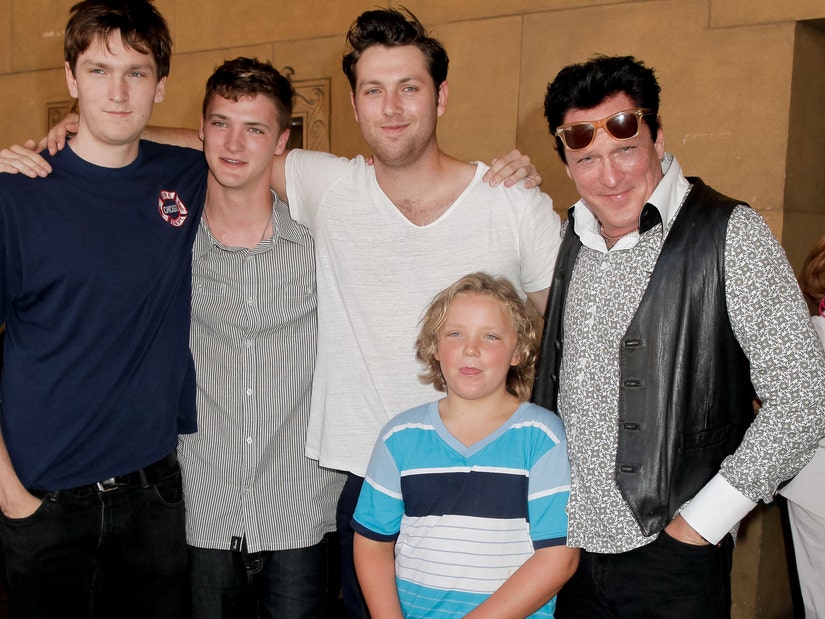 Michael Madsen and Sons in 2013/Getty
In a new statement, Madsen shares the final text he got from his late son.
update 12:55pm PT 1/27/22
Michael Madsen is "in shock" following the death of his son, Hudson. The 26-year-old Army vet died from a gunshot wound to the head in a suspected suicide.
In a new statement to the Los Angeles Times, the "Kill Bill" actor said he's "in shock as my son, whom I just spoke with a few days ago, said he was happy - my last text from him was 'I love you dad.'"
Madsen said his son had "typical life challenges" when it came to finances, but was "looking towards his future" and "wanted a family." Added the actor: "It's mind blowing. I just can't grasp what happened."
"I didn't see any signs of depression. It's so tragic and sad," he added. "I'm just trying to make sense of everything and understand what happened." Madsen also told the outlet he believes officers and other soldiers "were shaming" Hudson for needing therapy, leading to his son to stop seeking help.
"Reservoir Dogs" star Michael Madsen's 26-year-old Hudson Madsen has died.
"We are heartbroken and overwhelmed with grief and pain at the loss of Hudson. His memory and light will be remembered by all who knew and loved him," a rep for the actor's family said in a statement to NBC News.
The Department of the Medical Examiner in Honolulu said he died by suspected suicide. According to E!, an autopsy confirmed the cause of death to be a gunshot wound to the head.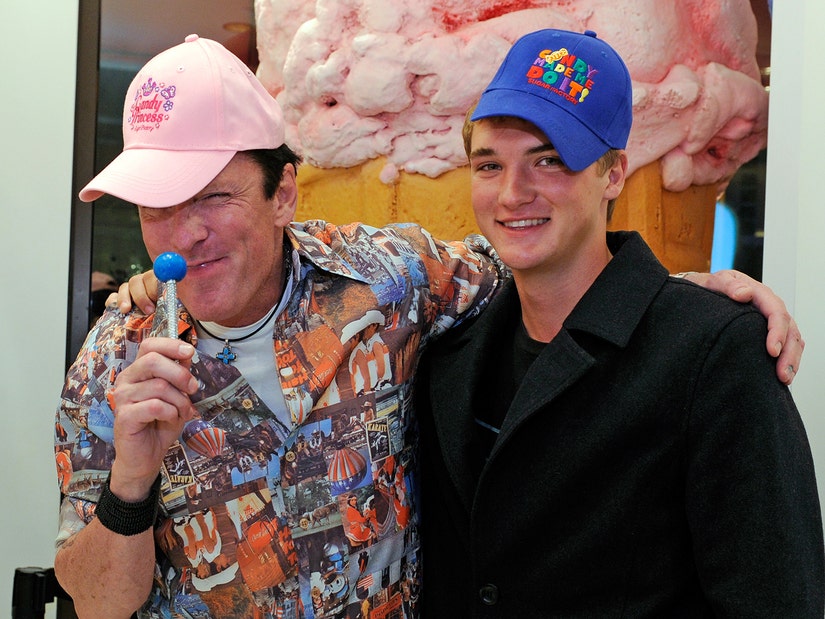 Michael and Hudson Madsen in 2011/Getty
According to social media, Hudson and his wife Carlie lived on the island of Oahu, moving there in 2019, after getting married in 2018.
Hudson was the eldest of Michael's three sons with wife DeAnna Madsen. The two also share Calvin, 25, and Luke, 16. Madsen also shares two sons with ex-wife Jeannine Bisignano; Max, 27, and Christian, 31.
Taking to Instagram following Hudson's death, Michael Madsen's actress sister Virginia Madsen posted a black square with the caption, "He's left us. This is not a day for wishing me well. If you or someone you know may need help reach out - share - talk write - don't be silent. I don't want this to be so public but it is."
According to IMDb, Quentin Tarantino -- who directed Madsen in "Reservoir Dogs" and the "Kill Bill" movies -- is the godfather of both Hudson and Calvin.
If you or someone you know needs help, call 1-800-273-8255 for the National Suicide Prevention Lifeline.