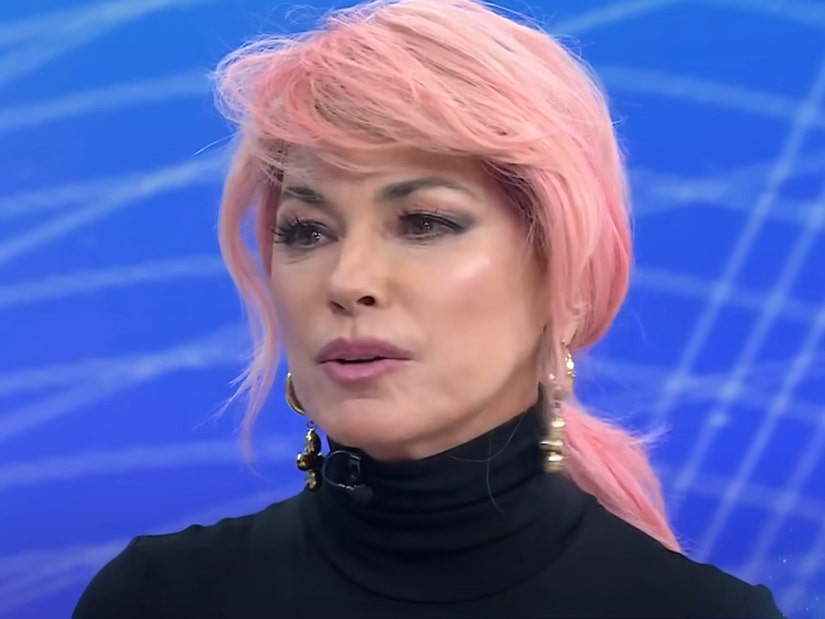 YouTube
The Grammy winner said she would want "to escape being in my own skin."
Shania Twain is recalling the alleged abuse she endured at the hands of her stepfather.
While appearing on "TODAY" on Thursday, the singer claimed her stepfather, Jerry Twain, would "fondle" her as young girl, and shared how her difficult childhood affected her.
"It's sort of a double-edged sword because there's elements of that, of going through all those difficulties that make you stronger," Twain, 58, told Hoda Kotb. "You know, what you survive makes you stronger."
"But on the other hand, you also develop insecurities, insecurities like, 'If I don't take care of myself nobody will,' you can't really rely on anyone else, and you feel more alone in the world. There's an anxiousness that comes with that, a vulnerability," she continued, admitting that she "very rarely reflect[s]" on her past, and tries to keep it "behind" her.
Twain went on to add, "I was abused when I was a kid. My [step]father would fondle me up on the top and make me go without a shirt, and I was already maturing."
The Grammy winner said she would want "to escape being in my own skin."
However, Twain shared that posing nude for the cover of her song "Waking Up Dreaming" -- which is the first single off of her upcoming album, "Queen of Me" -- made her feel empowered and confident despite her insecurities and past trauma.
"I'm just in this mode now where I'm like, 'No, no, no,'" she told Kotb. "I'm happy in my own skin. It's the only skin I have so I don't have a choice otherwise I'm going to hate myself for the rest of my life."
"It's time to start loving myself in my own skin and really embracing that and not being embarrassed of it or shy of it," she added. This is who I am."
The country star -- who is one of five siblings -- grew up in Ontario, Canada, with her mother Sharon and stepfather.
While speaking with The Sunday Times last month, Twain opened up about being allegedly physically and sexually abused by her stepfather, sharing that she would try to "flatten her boobs" growing up to avoid him.
"I hid myself and I would flatten my boobs," she said. "I would wear bras that were too small for me, and I'd wear two, play it down until there was nothing girl about me. Make it easier to go unnoticed. Because, oh my gosh, it was terrible -- you didn't want to be a girl in my house."
The "Man! I Feel Like a Woman" singer told the Times she would fight back against her stepfather, claiming that she once used a chair during an altercation.
"I think a lot of that was anger, not courage. And it took a long time to manage that anger. You don't want to be somebody that attacks me on the street," Twain said, "because I will f---ing rip your head off if I get the chance."
Waiting for your permission to load the Instagram Media.
Twain also spoke about the measures she took to hide her figure.
"I would wear bras that were too small for me, and I'd wear two, play it down until there was nothing girl about me," she said. "Make it easier to go unnoticed."
And the transition into adulthood was further complicated: "But then you go into society and you're a girl and you're getting the normal other unpleasant stuff too, and that reinforces it. So then you think, 'Oh, I guess it's just s---ty to be a girl. Oh, it's so s---ty to have boobs.' I was ashamed of being a girl."
Twain's stepfather and mother were killed in a car accident when she was 22.
For anyone affected by abuse and needing support, call the National Domestic Violence Hotline at 1-800-799-7233, or if you're unable to speak safely, you can log onto thehotline.org or text LOVEIS to 22522.
The National Sexual Assault Telephone Hotline -- 800.656.HOPE (4673) -- provides free, 24/7 support for those in need.