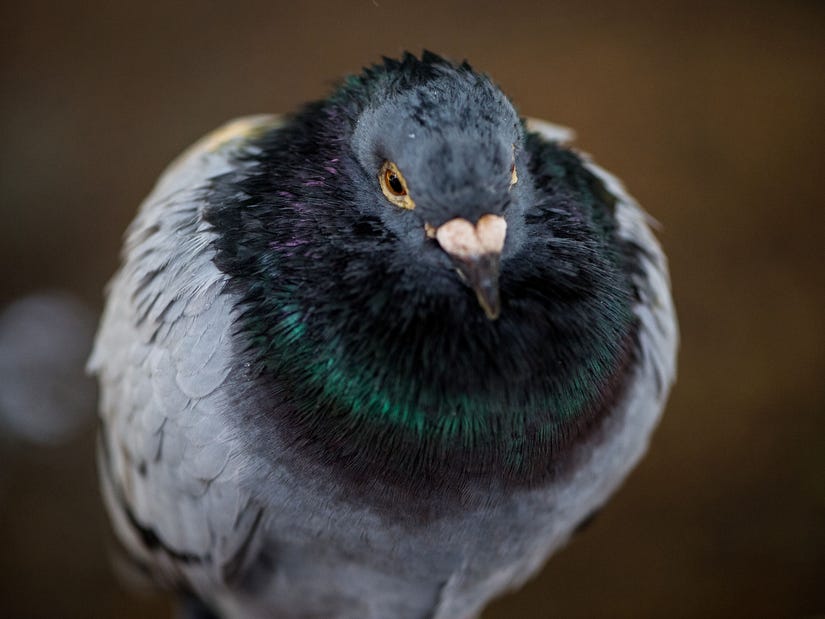 Getty
However authorities don't believe the "Heisenbird" (so dubbed by "Breaking Bad" fans) was working alone
A pigeon wearing a backpack filled with meth was apprehended in a Canadian prison yard... however authorities don't believe he was working alone.
The "Heisenbird", as some "Breaking Bad" fans on the internet have dubbed the pigeon, was captured at the Pacific Institution in Abbotsford, just east of Vancouver at the tail-end of 2022.
Authorities reported spotting a pigeon wearing a fabric backpack on December 29, they then laid a trap to catch the bird. Upon capture they found the animal was in possession of crystal methamphetamine (whether or not it was "Blue Sky" strain has yet to be determined).
It was the first time prison officials had encountered a live bird being used to transfer drugs according to John Randle, Pacific regional president of the Union of Canadian Correctional Officers, per the Vancouver Sun.
However, drones carrying contraband have become very popular Randle said.
"My initial reaction was shock because of all the advancements in technology and the number of drones we've seen. The fact that it's tied to a pigeon is abnormal," the official stated.
"They have gone backward in technology, maybe that's because of all the work we have done with drone interdiction that they are trying to find new ways to get contraband in without being detected."