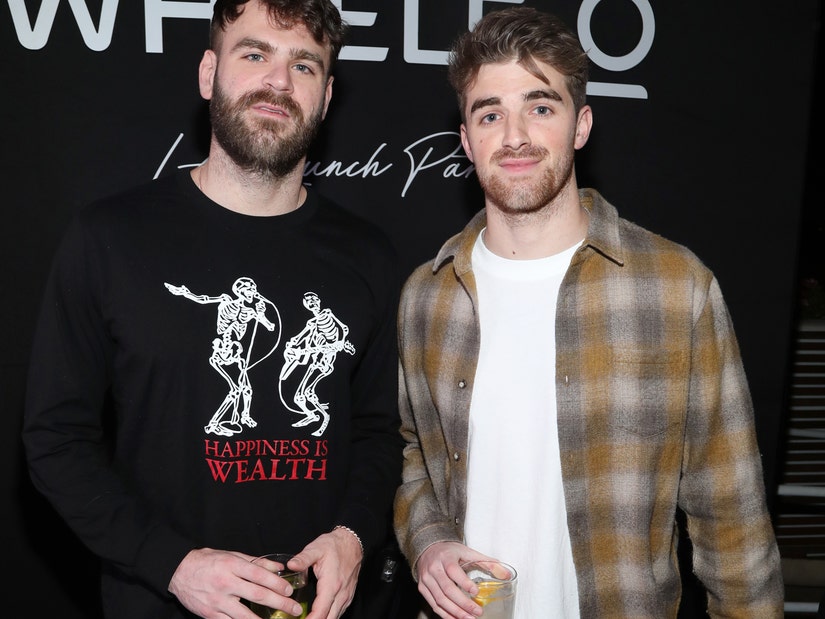 Getty
"I'm glad he's my partner."
Drew Taggart and Alex Pall of The Chainsmokers are apparently "Closer" than anyone ever expected.
During an appearance on the Call Her Daddy podcast this week, the duo and longtime friends admitted they've had threesomes together with fans ... in the "early days" of their career, at least.
The subject came up when host Alex Cooper asked the two which one of them was more likely to hook up with a fan. "I don't think we've ever hooked up with a diehard fan, like no one wearing merch or anything," Drew responded, before the pair agreed it would be a "tossup" when it came to going home with women attending their concerts in the past.
Then she got to the really juicy question, asking, "How often do people propose threesomes to the two you and how often have you accepted?"
Waiting for your permission to load the Instagram Media.
As the two broke into nervous laughter, Drew said it's "seldom" proposed -- but didn't deny it's ever happened. Cooper soldiered on, wondering whether the pair looked at each other differently the morning after one.
"I think we were both like, 'What the f–- just happened?' because they were never planned, you know what I mean?" said Alex. "It was always like, 'I don't know what is happening right now.' It's weird."
"That's how threesomes happen," added Drew, "'Okay, I guess we're doing that.'"
Pall noted that it had be "a long time" since it happened, with Taggart saying it's something they did "in the early days" of their careers.
Waiting for your permission to load the Instagram Media.
"It was the days when we used to have to share hotel rooms. In Europe, they have the two twin beds, they don't even split them apart. So, it's almost by force," Alex joked. "We were forced into these scenarios by the European government because they don't separate their beds. If they just separated the beds, like America does!"
Cooper then re-asked if they looked at each other differently after, with Alex joking, "I was like, 'This guy's hot. I'm glad he's my partner.'"
Drew made it clear he was "actually blushing" throughout the conversation, adding that he was "concerned how what Alex just said" about being "forced" into a ménage à trois was going to be misconstrued by listeners.
"Not by the women, the government!" Pall then exclaimed, as the discussion on threesomes came to an end.