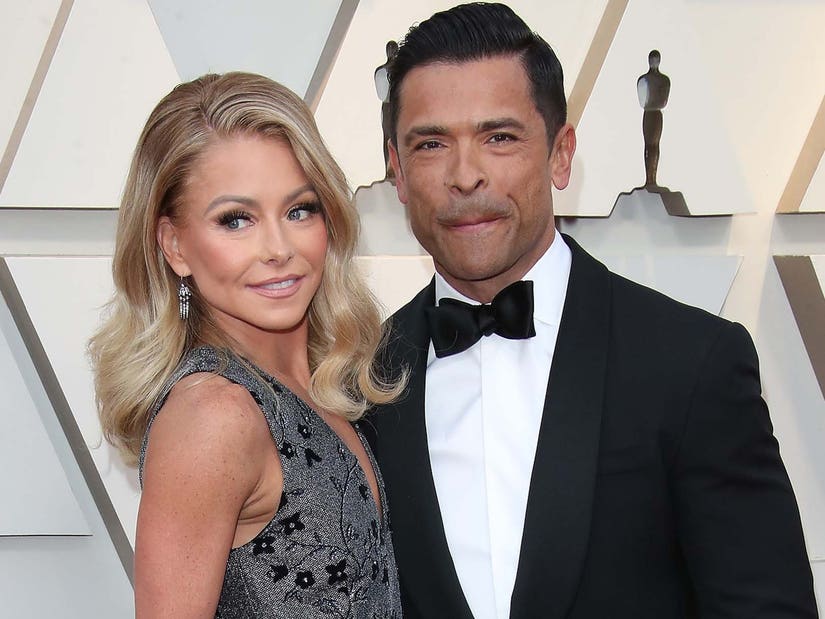 Getty
"I'm going to the batting cages since you're gonna be here a while."
The 52-year-old "Live with Kelly and Ryan" host responded to an Instagram post that asked parents to share "one thing your partner did, said or brought to the hospital that really helped you through your birth experience."
Some women claimed their husbands asked "'Are you done?' (To me after contractions)" and "You better not poop or I'll throw up" Ripa alleged that Consuelos, 51, hilariously said "Do you mind if I eat?" and "I'm going to the batting cages since you're gonna be here a while."
Waiting for your permission to load the Instagram Media.
The couples are seasoned veterans of the delivery room, Ripa and Consuelos share three children: Joaquin, 19, Lola, 21, and Michael, 25.
Meanwhile, Ripa was overwhelmed with pride when she learned her son Michael was named in PEOPLE's Sexiest Man Alive issue back in November.
"First of all, it's funny, I forget that they look alike until I see photos of them like that," she said, noting the side-by-side photo of Michael and his father.
"'Michael respects his father's work ethic,'" she read from the article. "Yeah, he worked one day last week. 'I admire my dad's organization, timeliness. Growing up we were always really early, and if I'm not early someplace, I kind of freak out.' That's true, Mark has made us all crazy about time. If we're not two hours early, we're late."
Ripa addressed her eldest son at the time, "Michael Consuelos, I always considered you just a handsome lovely fellow. Conscious, hard-working, diligent, respectful."
"I had no idea you were considered 'sexy,'" she cringed as she whispered. "I always found his father to be sexy."