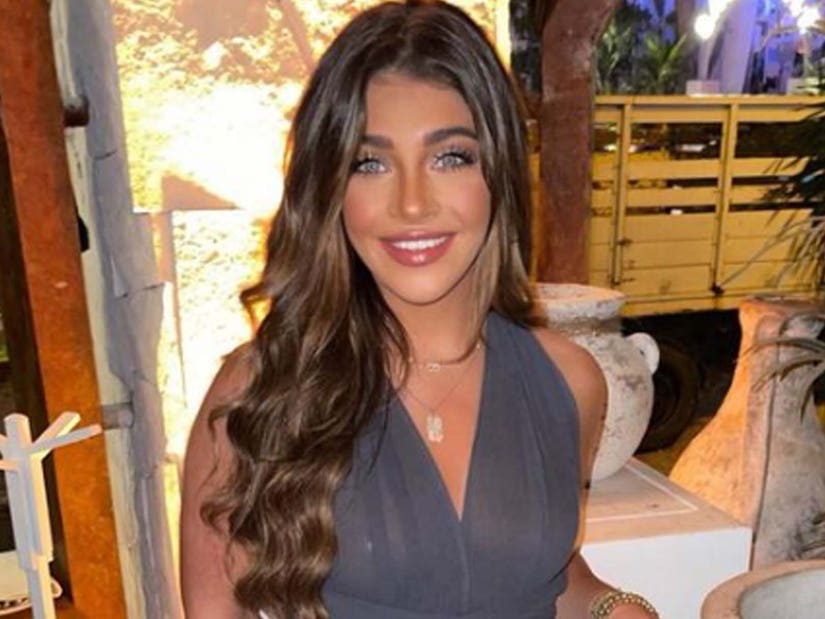 Instagram
Gia previously revealed her immigration law dreams began following her parents' legal ordeals.
Gia Giudice is pursuing her passion in immigration law!
In a video posted to TikTok, immigration attorney Kathleen Martinez announced their newest hire. "You're never going to guess who I just hired. The next generation. Get ready to welcome Gia Giudice to our team!" the lawyer revealed in a series of photos.
Martinez also took to the comment section to explain the reality star's passion for the field of law. "She wants to help immigrants more than people realize," she wrote. "Her heart is so big for that."
After Gia shared the post as well, stepdad Luis Ruelas also commented "Congratulations!! You look amazing! Super proud of you! ❤️."
The 22-year-old college student will begin her new job after she finishes her senior year at Rutgers University. In a recent interview with BravoTV.com, Giudice opened up about her plans post graduation.
"I'm in my final year at Rutgers University, and after I graduate, I am pursuing my dream of going to law school," she said, noting her hopes of becoming a "very successful lawyer" as well as an entrepreneur with a "lucrative clothing business on the side."
Waiting for your permission to load the Instagram Media.
Gia also provided an update on Joe and said he was "doing really well."
"He's working with a construction company right now in the Bahamas," she continued. "We're very happy for him."
Gia previously revealed that her dreams in immigration law began following her parents legal ordeals. Joe spent 41 months in prison on fraud charges, before he spent seven months in an ICE detention center before leaving the US for native country. Her mother Teresa was also sentenced to 15 months in prison, of which she served 11.
"Their whole experience influenced me, honestly, for the better," she revealed during a May 2021 appearance on Watch What Happens Live with Andy Cohen. "I just want to help families and be able to be there for families and help children, honestly, especially."