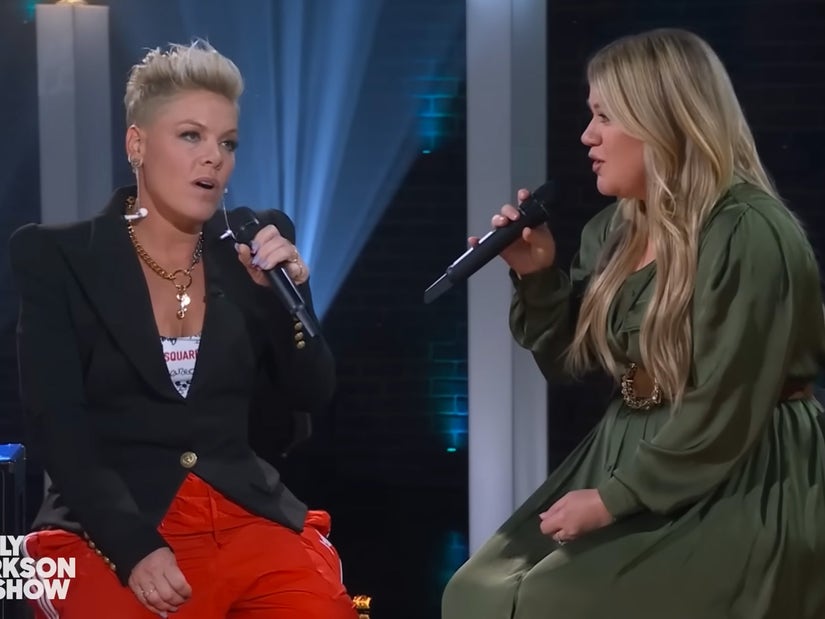 Youtube
The two harmonize beautifully on Who Knew and What About Us.
P!nk opened up about the tragic inspiration behind her 2006 hit single "Who Knew," before performing the song with Kelly Clarkson.
During an appearance on "The Kelly Clarkson Show," the 43-year-old singer-songwriter recalled how she wrote lyrics to the track after two of her close friends died of drug overdoses.
"I lost several friends, unfortunately, to overdose, and the second one was very, very, very close to me, and I loved him very much," she said on Monday's show, reflecting on a particularly special friend named Sekou, who overdosed on heroin and died when they were just teens.
"But the thing that I love about the song now, after all these years, is that I never get tired of performing it, and it's taken on so many different meanings over the years. It was about my grandmother at one point. It was about my dog," she confessed. "I've lost people, so it's always sort of fresh in my heart."
When Clarkson sympathized with the Grammy Award winner and her experience with so much loss, P!nk replied, "But we need music for that, though. I need music to help me through my feelings, and I can numb down really easy."
The 40-year-old "Since You've Been Gone" singer then joined her guest in an acoustic duet of the song, where they melded their voices in perfect harmony.
Elsewhere in the episode, P!nk and Kelly sang another stripped down rendition of her 2017 hit "What About Us," after P!nk explained the creative process behind her lyrics on that song as well.
"We're not listening to each other right now, and it's so loud and so gross and angry," she said, referencing the nation's current political climate. "And people are being forgotten, people are being counted out and their rights are being trampled on just because a group of people doesn't believe in them."
P!nk continued, "I don't understand how so many people in this world are discounted because one group of people decided they don't like that, and I won't have it. One of the most beautiful things that my dad taught me was that my voice matters and I can make a difference, and I will."