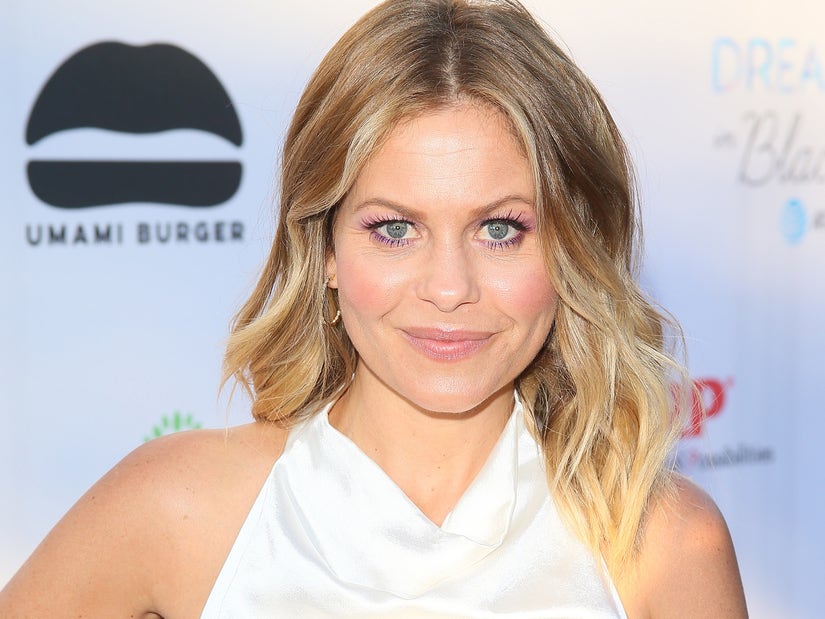 Getty
"Cancel culture is real, and it's difficult, and it's hard."
Candace Cameron Bure is not a fan of cancel culture after it came for her following her controversial "traditional marriage comments."
"know there's all the places in the world, all different countries, where people get severely persecuted for their faith," she said on the podcast. "I feel like we've had this cushion here in North America where someone yells at us or someone says a mean, negative thing and our feelings get so hurt over it."
Bure came under fire after she made the jump from Hallmark to Great American Family after the former featured LGBTQIA+ characters in its film. This past Christmas they offered their first Christmas film with gay leads.
After making the switch to GAC, where she also serves as chief creative officer, Bure told the Wall Street Journal Magazine that the network "will keep traditional marriage at the core." The backlash was immediate and would even involve her "Fuller House" co-star Jodie Sweetin chiming in against this stance.
"Cancel culture is real, and it's difficult, and it's hard," Bure said on the podcast.
The actress said that she believes her Christian faith is a factor in the backlash. "It's difficult. And it's hard, but listen, I just want to encourage you that you are not the only one and there are lots of us, and we are always stronger together," she said.
Regardless of the challenges she says Christians face for standing up for what they believe in, Bure still believes in leading with her heart.
"It's hard no matter what," she said. "Especially when you are a compassionate person and you have a heart for people. But it's important that we speak truth in love, 'cause, listen, nobody's gonna change, nobody's gonna listen to you when it comes out angry, when it comes out in a harsh way."
At the same time, she emphasized, "It's important that we don't back down."
That's what Bure said she was doing by stepping away from Hallmark. "If you know what your boundaries are, that's the most important," she said. "Because if you don't make them for yourself, the entertainment industry will make them for you. And that's what you don't want."
Now, Bure feels that she has found her purpose in the entertainment industry, and it's about creating faith-based projects. She described Hollywood as a "battlefield," but one she wanted to be on.
"That was where I could go and make a difference in the art of my work that I get to do and look at it through a new lens, and that was to share the Lord with people," she said.
After facing harsh criticism from JoJo Siwa, who called Bure's comments "rude and hurtful," and Hilarie Burton, who called her a "bigot" and "hypocrite," Bure insisted she has "great love and affection for all people," adding, "It absolutely breaks my heart that anyone would ever think I intentionally would want to offend and hurt anyone."
"It saddens me that the media is often seeking to divide us, even around a subject as comforting and merry as Christmas movies," she continued. "But, given the toxic climate in our culture right now, I shouldn't be surprised. We need Christmas more than ever."