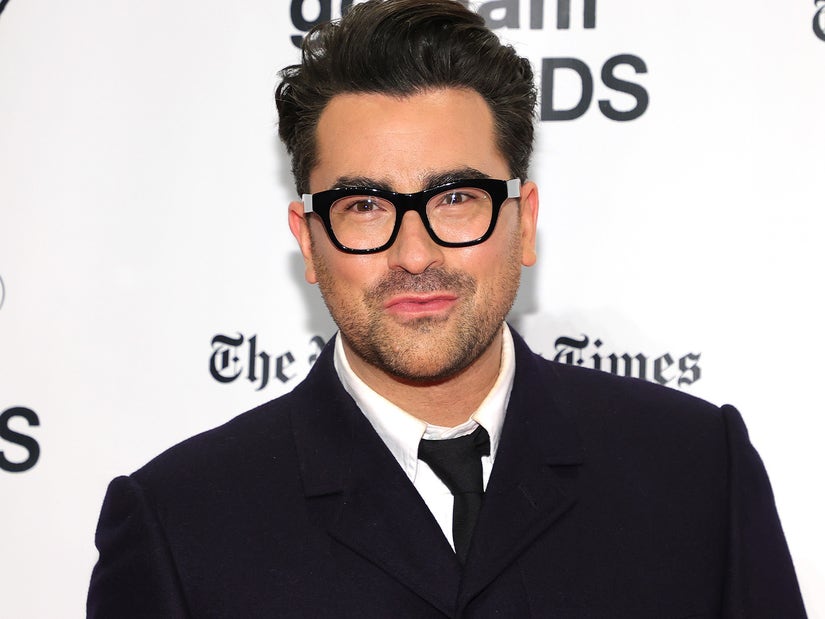 Getty
"It was kind of like, 'Conform to the culture of the workplace or sit it out.'"
Since beginning his career more than 15 years ago, Dan Levy says we've come a long way in LGBTQ+ acceptance.
During an appearance on the "Phone a Friend with Jessi Cruickshank" podcast, the 39-year-old "Schitt's Creek" actor recalled how he "didn't feel particularly free" as an openly gay man while hosting MTV Canada's "MTV Live" back in 2006.
Levy and podcast host Jessi Cruickshank co-hosted the program and "The After Show," and though he was out in his personal life, the four-time Emmy Award winner claimed he did not work in a friendly work environment.
"It was kind of like, 'Conform to the culture of the workplace or sit it out.' But it was never like, 'Let's pause what we're doing to listen to you,'" he explained.
"I remember walking into work one day and someone asked me what I did on the weekend," Levy recalled. "I said, 'Well, I installed a dimmer switch in my apartment.' And that person said, 'Wow, it's almost like you're a real man.'"
Though he thought "this isn't right… at the time, there was no sensitivity, and there was nobody to go to because it was a different time."
The "Big Brunch" star also opened up about the fear he felt towards starting a career in entertainment as an openly gay man.
"Will it change my career? Will the opportunities be limited? Will that limit my life as an actor?" he wondered at the time, noting that there weren't "a ton of out actors that were thriving and drowning in work."
Levy also pointed out how gossip blogs "[made] it their job to out people without their consent, like it was some kind of news responsibility."
"We didn't have the sensitivity, I think, that we do now, at least around people's coming out and the fact that it's an incredibly personal experience," he said. "I mean, I think we all knew it at the time."
Dan continued, "So, when you do feel like there's this hunt to out gay people of note in culture, it almost makes you want to hide even more because you don't want to draw any attention to yourself."