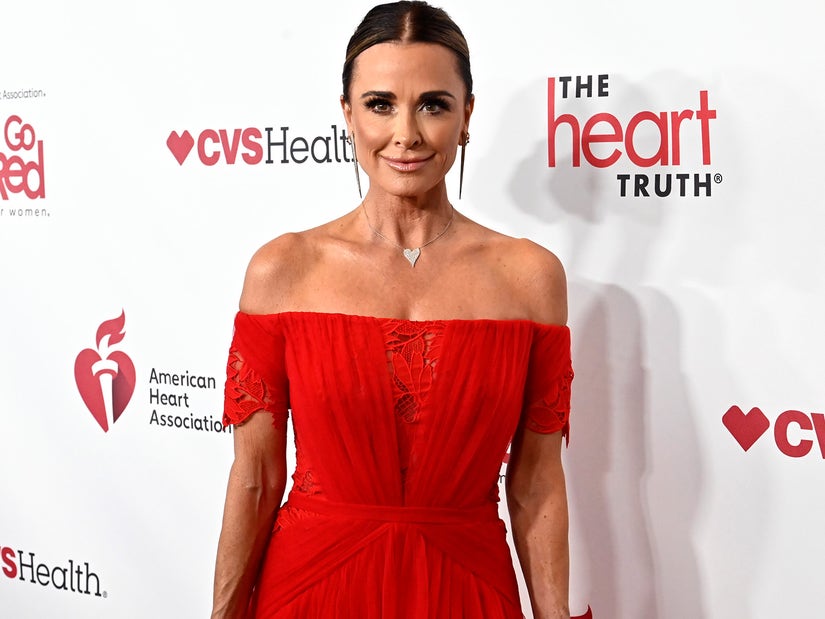 Getty
"I feel amazing so don't see the point right now."
Kyle Richards is getting candid about some of the lifestyle changes she's made in order to achieve her body transformation.
When the "Real Housewives of Beverly Hills" alum shared her morning workout routine to Instagram on Tuesday, the 54-year-old also took time to answer a few questions about her new diet.
One fan asked about her break from alcohol and how abstinence from booze has affected her.
"Truth is I don't miss it at all," Richards confessed. Though she doesn't have a "time frame" of when she'll reintroduce alcohol back into her lifestyle, Kyle revealed she's now been seven months sober. "I feel amazing so don't see the point right now."
When another follower asked if she missed her favorite cocktail -- the margarita -- the "Halloween Ends" star said she hadn't had the temptation to drink.
"So far, no ... " she said.
Following her impressive fitness transformation, Richards has fended off public speculation she is using a prescription drug called Ozempic which has become incredibly popular in Hollywood for its weight loss effects.
In an interview with ExtraTV earlier this month, Kyle admitted she "cannot stand people saying" the drug is responsible for her new gains.
"People that know me know that I'm up every day at like 5:30 a.m., 6 a.m. at the latest … I'm in the gym for two hours," she explained. "I really put a lot of effort into my diet and exercise and taking care of myself, so when people like to think I took the easy way out, it's frustrating."
The reality star said that she's choosing to ignore negative speculation around her body though it may be tough. "Sometimes I turn my cheek the other way and ignore it, but I work really hard and it really bothers me, and I would like to be able to be an inspiration to people," Richards admitted. "So don't think I took the easy way out."